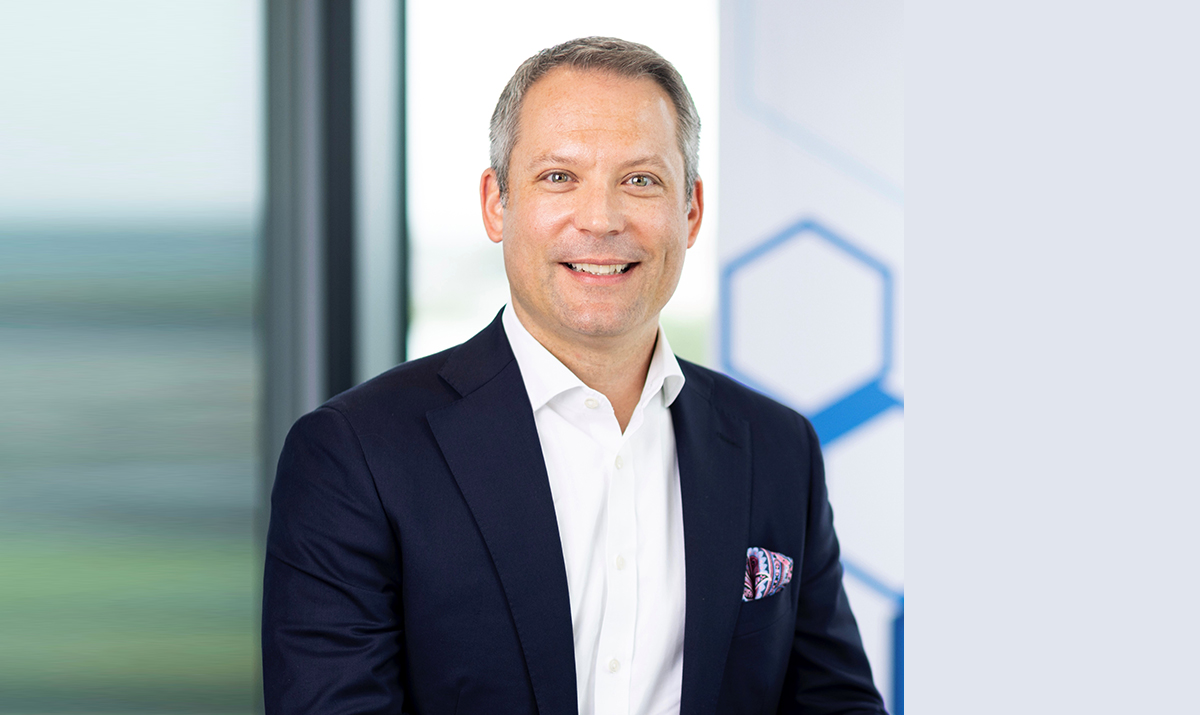 15 Jan

Interview with Dan Wygal, Country President of AstraZeneca, Ireland

BF: What are the key factors that have led to Ireland housing such a robust biopharma sector, and how does it compare to other international life science hubs in terms of strengths?

Dan Wygal: Ireland has been home to many of the world's largest pharmaceutical operations for decades, generating over €80 billion in annual exports and employing over 35,000 people in the process. Growth within this sector has been driven by sustainable pro-enterprise policy and investment in education, which has produced an abundance of talent.  This skilled workforce and the existing networks of experienced suppliers, consultants and contractors are strengths in the market.  This creates a true pharma ecosystem enabling a virtuous cycle of continued growth.

What makes Ireland truly unique, however, is its literal 'place in the world' that has resulted in an incredible ease of doing business. The location between the U.S. and mainland Europe, its access to the EU common market, and the English-speaking language make it a highly attractive place to do business.

Domestically, there are exceptional opportunities to collaborate and partner with some of the brightest and most pragmatic clinicians in the world. Many Irish clinicians who have spent time outside Ireland, and then return, have an openness and desire for innovation.

BF: AstraZeneca was heavily involved in the COVID-19 pandemic through its vaccine, with which the company reached a settlement with the European Commission in 2021. How have you supported the fight against the pandemic?

Dan Wygal: We are exceptionally proud of our role in tackling the impact of COVID-19 worldwide. Together with our global partners, we have released over 3 billion doses of the COVID-19 vaccine worldwide to more than 180 countries, two-thirds of which have been delivered to low and to middle-income countries. In the first year of its roll-out, it is estimated that Vaxzevria has helped save more than six million lives worldwide.

In Ireland, the rollout of the vaccine program has been highly successful throughout the pandemic, with high uptake across all age groups and AstraZeneca playing our role in providing for all age categories for whom we had a European (EMA) Authorization. Over 1.2 million doses of the AstraZeneca vaccine were ultimately administered in Ireland.

More recently, we have been focusing on how to protect those in society who may not be well-protected against COVID-19 from a vaccination, especially those who are immunocompromised and are at high risk of severe illness, hospitalization and death if infected. Our goal is to ensure no person is left behind or unable to return to a normal way of life as we move into living with COVID-19 for the foreseeable future.

BF: How has the crisis changed the paradigm for companies and investment in the life sciences sector?

Dan Wygal: There were many learnings to our sector in how we adapted to the 'new normal' created through COVID-19 and how we operate going forward. From a manufacturing perspective, continuity of supply was of paramount importance, particularly where our treatments are for critically ill patients. We needed to adapt almost every aspect of the supply chain and operations, from working with a reduced footfall onsite to engaging with clinicians remotely.

Perhaps the most fundamental shift stemming from the pandemic is how health systems worldwide learned lessons in building more sustainable, resilient healthcare systems, focusing on improvements that can reduce disruption or enhance the delivery of care for their populations. In Ireland, for example, the pandemic accelerated many seismic reforms that will fundamentally change how healthcare is delivered and how we, as a healthcare partner, can support and collaborate with these systems.

BF: AstraZeneca has increased in size through active acquisitions of key players. The company completed its acquisition of biotech leader Neogene Therapeutics and announced that it was acquiring CincorPharma for $1.8 million just this year. Can you give us an overview of the global company's recent key acquisitions and the types of capabilities these new entities are bringing to the company?

Dan Wygal: These strategic acquisitions bring new core capabilities, enabling us to build upon our ambition of positively impacting patients across many modalities. Our acquisition of Alexion Pharmaceuticals in 2021 for $39 billion is most notable. This was the largest acquisition in our history and a significant expansion of our capabilities. We established a dedicated rare disease division, and since closing the agreement, the collaboration and opportunities to combine capabilities has been significant, particularly in our immunology and precision medicine portfolios.

Our CEO, Pascal Soriot, announced last year that we continue to look for acquisition opportunities and we have since announced several acquisitions that provide exciting early-stage opportunities to enhance our therapy areas with new promising treatments and innovation platforms like T-cell engagers and receptors and therapies (TCR-Ts).

BF: The company recently announced that it was spending $400 million on creating a manufacturing site in Dublin and another in Athlone. Can you give us an overview of AstraZeneca's current operations in Ireland and its plans to expand in this market? What is the company's end goal for Ireland?

Dan Wygal: We have two meaningful footprints in Ireland, one in College Park in Dublin and one in Athlone, employing about 1,000 employees across a range of global and national operations.

In College Park, Blanchardstown, we operate a large-scale drug substance facility, quality control, a packaging center and several regulatory, operations and finance functions serving the commercial and pipeline products for Alexion, AstraZeneca Rare Diseases. We also operate our Irish medical and commercial entities, where we provide over 30 different treatments to patients in Ireland across our full portfolio of Oncology; BioPharmaceuticals (including Cardiovascular, Renal & Metabolism, Infectious Diseases, and Respiratory & Immunology); and Rare Disease.

In Athlone, the site manufactures and fills many of Alexion's current products, while preparing for product candidates coming in the future. Here we carry out many critical activities, including Aseptic Drug Product Vial Filling & Visual Inspection activities, Commercial Egg White Biologics Purification; and Clinical Drug Substance Biologics Manufacturing

Our experience in Ireland has been extremely positive, particularly that of our manufacturing operations since 2013. Hence, we continue to grow and invest here, with plans underway to develop a next-generation Active Pharmaceutical Ingredients (API) commercialization facility alongside a development program on our existing sites to enhance their capabilities that will be critical to the API operations. In total, our total investment in Ireland will exceed $1.2 billion.

BF: In Ireland, AstraZeneca's operations are focused on the following therapy areas: cardiovascular, renal and metabolic diseases, oncology, respiratory, infectious and rare diseases. What new interesting leaps has AstraZeneca made in these areas, and in what way has its Ireland operation been involved?

Dan Wygal: We aim to deliver transformative medicines to patients across all our therapeutic areas. We have built one of the most diverse portfolios and pipelines in the industry, with the potential to catalyze change in the practice of medicine and transform the patient experience and outcomes.

For example, we are leading a revolution in oncology to redefine cancer care. Our ambition is to provide cures for cancer in every form care and, one day, eliminate cancer as a cause of death. We are also seeking to address some of the biggest healthcare challenges facing humankind and target the drivers of the most common chronic diseases, like asthma, COPD, diabetes, chronic kidney disease, and heart failure. To do so, we need to follow the science to understand and target the underlying causes of these diseases. There are incredibly exciting developments in science and technology, of which AstraZeneca is a core driver, that are allowing us to create new therapeutics which can now target disease mechanisms previously considered difficult, if not impossible.

BF: New advancements in digital technologies are changing the playing field for everything, including research, laboratories and smart manufacturing. What kind of new technologies is AstraZeneca employing in its operations, and what kind of new technologies are planned for its new manufacturing sites in Ireland?

Dan Wygal: As we saw throughout the pandemic, digital technology holds the potential to transform healthcare and overcome some of the major challenges facing most health systems; these often relate to healthcare capacity and an over-reliance on hospital-based or in-person care. Building on some truly ground-breaking collaborations and partnerships across the world, we are looking to harness the power of digital technology and AI as we evolve into a true healthcare partner with health systems, assisting in the goal of diagnosing patients at an earlier stage, providing a timely intervention, and, ultimately, allowing people to live longer, healthier lives at home. Work is underway to bring many of these exciting initiatives to Ireland in the coming year, so we are incredibly excited to witness their impact.

Operationally, we are transforming our global manufacturing and supply chain to be digitally enabled for the delivery of new modalities and medicines worldwide at record speed with high reliability and efficiency. We are transforming manufacturing to a network of smart factories powered by disruptive technologies to enable the delivery of more medicines to more patients faster than ever before. Our next-generation API commercialization facility in Ireland will be a key part of this. It will be a cutting-edge, state of the art facility that will allow us to develop low volume, high potency API with agility and flexibility capable of significantly accelerating our commercialization of small molecules. It will have a hybrid batch/continuous design that will be able to accelerate and simplify the development and manufacturing of multiple products. This will provide us with greater control, responsiveness, and agility for the supply of API, de-risking supply for existing licensed products as well as being able to react to changes in our global pipeline as we seek to bring future therapies to patients more quickly.

BF: The company is currently working toward ensuring its entire value chain is carbon neutral by 2030. How has the company's Ambition Zero Carbon changed the company's operations, and what has the Ireland division done to lower its carbon footprint and create more circular activities?

Dan Wygal: This ongoing ambition for the organization is a goal that has become quite personal to each of us.  It challenges us daily to ensure that our actions contribute to the health of people, society and the planet.

We define this demanding goal of 'Ambition Zero Carbon' as zero carbon emissions from our operations worldwide by 2025 and ensuring our entire value chain is carbon negative by 2030. To achieve this, we must meet a series of science-based targets on our journey, including a 2026 target of a 98% reduction in scope one and two greenhouse gas emissions from a 2015 baseline while also reducing scope three greenhouse gas emissions by 50% by 2030 from a 2019 baseline.

This is ambitious, and our Irish operations play a critical role. We have many initiatives underway here, including investment in renewable energy, efficient forms of energy generation, and an efficient process to reduce the water requirements that are core to manufacturing processes. In addition, our next-generation API commercialization facility will play a role and demonstrate leadership in energy and environment and incorporate the latest technology.

We look to continuously deliver processes with lower environmental impact, using less energy, natural resources and emitting less carbon through adopting the latest innovations, sharing best practices across our global network and our learnings from academic research. Our U.S. operations, particularly, are leaders in sustainability within AstraZeneca, with well-advanced plans to use 100% renewable energy sources, a fully electric fleet by 2025, and several innovative partnerships and forestry programs through which many lessons can be shared.

BF: As Country President of AstraZeneca Ireland, what are your current top three personal priorities, and what is your vision for the company as it rolls into 2023 and beyond?

Dan Wygal: I joined our Irish organization during one of the country's most dynamic periods in its healthcare history.  What has become quite important to my team and me is to focus on these active elements as catalysts for change in the delivery of care for Irish patients. As a healthcare company, we must collaborate with private and public sectors to expedite better outcomes with an increasingly sustainable system.

Another priority is to leverage our current and growing operational capabilities and Irish infrastructure to accelerate the availability of our emerging portfolio, allowing us to deliver life impacting medicines to patients while looking after our environment. And my third priority is to ensure we leverage the talent within Ireland to achieve our ambition. I have been inspired by many elements of the culture, from the desire for continuous improvement and learning to the restlessness in how things work today and the belief that more can be done to achieve our ambitions. These are key ingredients to success.

BF: What is your final message to the readers of USA Today?

Dan Wygal: As an American with Irish heritage, my time in Ireland has been an incredible experience. Such a solid cultural alignment and shared values between the two nations have made living and working here seamless for my family and me. This is a common conclusion among the many U.S. leaders that I've had the opportunity to meet while living in Ireland.

I encourage those who have the opportunity to work in Ireland to take advantage of it. You will find it enriching and feel inspired by the possibilities.