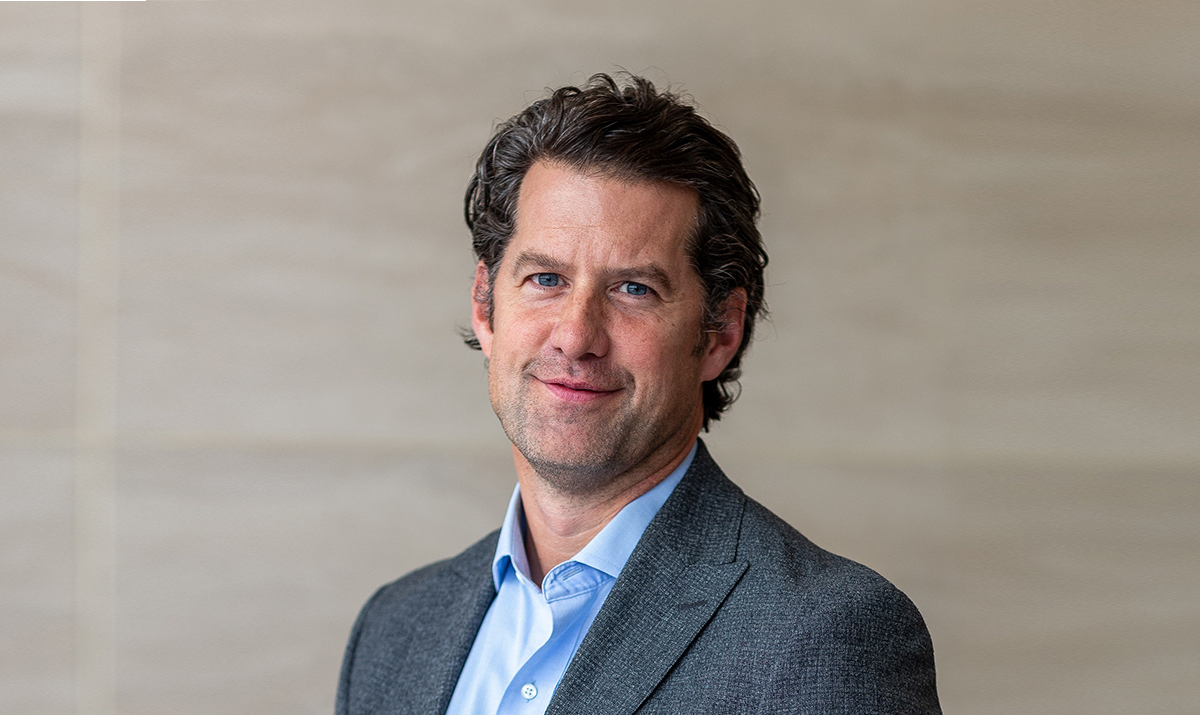 19 Jan

Interview with Shane Ryan, General Manager of Takeda Ireland

BF: Ireland's pharmaceuticals sector is immense. While being a small country, it accounts for 5% of the world's pharmaceutical production. In 2021, the nation saw a record year in FDI in the sector and recorded a 25% increase in value-added output. To begin the interview, can you tell us about the main factors that make Ireland's pharmaceutical sector so robust?

Shane Ryan: Ireland's greatest assets are her people. In the biopharmaceutical sector certain things stand out in terms of demographic makeup and the workforce. We have a very young and qualified workforce versus the European average. Ireland is a leader in the number of third-level graduates per head of population. One-third of those are in STEM, which is an area that contributes very much to the talent pipeline that would be attractive to pharma. Over time our academic institutions have augmented and redesigned their courses to ensure that they're very congruent to the needs of the industry now, but also in the future as we see greater digitalization and the rising importance of data, digital, and technology. We also attract key talent from across the globe who want to work in our sector.  When you look beyond that, the industry has been established here for over 40 years so there's a healthy ecosystem in place to support both the industry itself and all kinds of stakeholders and partners that exist. There is also significant support from the government and state agencies, such as the IDA, to encourage and make things easier for businesses in our sector to come and set up. So, when you have all of those factors in play it isn't a surprise that Ireland has such a vibrant pharma and biopharma sector.

BF: One positive of the COVID-19 pandemic has been the huge spotlight shone on health sciences across the globe. How has Ireland's pharmaceutical sector supported the country and the world through the recent crisis, and how has it changed the landscape of medical science?

Shane Ryan: The COVID pandemic was a terrible thing for all of us. There were some interesting positives that we became aware of after the fact. The industry's reputation throughout the pandemic improved significantly. We had a much greater understanding in the broader environment of the value of the industry. Pre-pandemic it may not always be in the public consciousness – even here in Ireland where the footprint is so significant. Internally there was a huge focus on ensuring that we would continue to have no disruption in the supply chain and that patients who needed their treatment and medicine would be able to access them from their local pharmacy or GP. Our industry played a strong role in limiting any disruption in supply and then, given our manufacturing and exporting output, there was and still is a significant dependence across the globe in terms of medicines that are manufactured here. That's the real highlight – the resilience of our industry to be able to cope with such complexity in terms of manufacturing and the logistics that go into supply through unparalleled challenge. More broadly, more than ever before people understood and recognized the value of medicines and vaccines.

BF: Takeda Ireland celebrated its 25th year in 2022. The company has hit many major milestones recently, including opening Ireland's first stem cell facility this year. Can you give us an overview of the local company's capabilities and significance to the larger Takeda pharmaceutical company? What key milestones did the company recently hit that showcase its success?

Shane Ryan: Having 25 years in Ireland is a significant milestone. We're proud of that in an organization that's more than 240 years old. We value our heritage, experience and history. A lot has changed in Ireland over that period and, more broadly, across the Takeda operation. But one thing that's stayed remarkably consistent has been our values, and that's about putting the patient at the center of everything we do and acting with integrity. From an Irish perspective, we now have four operations here at four distinct sites: two in manufacturing, one in global shared services, and one for local commercial operations. It's a very diverse footprint which holds strategic importance to the whole Takeda organization. Quite clearly the manufacturing plants are integral. They export to more than 60 markets globally. Those are really important sites for Takeda and the last number of years have been positive in terms of growing investment and expansion. In parallel with this growth, we've hit some significant milestones, for the last six years we've been certified as a top employer. This year we're the only biopharmaceutical company to achieve that. That's something we're very proud of. From a manufacturing perspective, we've achieved awards for our new facilities. We have an international engineering award (IPSE) that was received very recently for P2 in Grangecastle, one of our production facilities. We were recognized for our apprenticeship programs by being the apprentice employer of the year quite recently. So not only are we attracting highly qualified graduates from our top institutions, but we are also attracting apprenticeships and offering very significant and rewarding careers for people who come through that route also. We have a very positive expansion story, we are very proud of the output and we are also very proud of what we're offering to current and prospective employees.

BF: The digital revolution is transforming every industrial sector, from manufacturing to financial services. What kind of impact are new digital technologies having on the pharmaceuticals industry, and how is Takeda Ireland employing these new disruptive technologies in its operations?

Shane Ryan: I've been involved in this sector for more than 20 years and I've never been more excited about the future – that's driven by positive disruption from the data, digital and technology perspectives. We see this across the value chain, right from drug and medicine discovery through to post-marketing. From an Irish perspective, we're seeing that in our most recent positive announcement in terms of our cell therapy production plant, which is the first for Ireland and unique in Europe. It is the power of data, digital and technology in action, enabling us to manufacture, dispatch and have the treatment with the patient in less than 72 hours. From a commercial operation perspective, artificial intelligence and machine learning are also playing an important part, driving efficiency and helping us make key decisions, and ultimately deliver more value to the healthcare ecosystem. We're involved in several different initiatives where the power of digital will help and hopefully reduce the diagnostic odyssey that some patients and their families experience, for example, in rare diseases. Our industry is still learning and understanding the real power of data, digital and technology and what value it can bring to our stakeholders as we roll forward, but it is a tremendously exciting time to be involved.

BF: Takeda has set a goal to have net zero carbon emissions across its entire value chain before 2040, a decade before Ireland's 2050 ambitions. What is the company doing to cut down carbon emissions and create more circular economies in its operations in Ireland and connected regions?

Shane Ryan: The planet is important to Takeda; we've been carbon neutral since 2020. The aim is to reduce or to be near net zero in terms of greenhouse gas emissions before 2035, and before 2040 across the whole value chain. Right now, we've made significant progress already. For example, the manufacturing sites use 100% renewable electricity. We've also moved to electric within our commercial fleet. Each site has climate action program teams in place to identify the big leverage but also the small individual changes that we can make. We will see significant investment in our Bray plant, where there's going to be an acceleration of this initiative in terms of investment in solar panels and moving to heat pump technology. Every year we're making ground. The real opportunity for Takeda will be in Scope 3, which is our vendors and suppliers. So how can we work with them to reduce emissions and be in line with our ambition in 2035 and 2040?

One thing I have learned from our work in this area and from our planet team, who do a tremendous job in the organization in advocating change, is that this is also about personal choices and what we do on a day-to-day basis at work and also at home. Indeed, we had a very recent visit by our Minister for Trade Enterprise and Employment Simon Coveney, and he was very impressed with our site but also with the ambition we have to reduce our emissions so quickly.

BF: From the Irish facilities, you export to over 60 different countries. Could you tell me how important the American market is for you?

Shane Ryan: The American market is really important for all pharma and biopharmaceutical organizations, it being the biggest market on the globe. Across our two sites, approximately 25% of our manufactured product is exported to the United States. Our sites in Ireland and the bulk of the approximately 90 other manufacturing plants from over 85 biopharmaceutical companies across Ireland would have EMA and FDA certifications. So, it's a really important market for not just Takeda but also our peers. We know Ireland has a very special relationship with the US and we're delighted to be a key exporter to the US market as well as other markets across the globe.

BF: You've been with Takeda for more than 12 years, almost half the time the company has been in Ireland. In 2019 you stepped up into your position as general manager at a crucial time for the medical community. What are your current top three priorities as general manager at Takeda Ireland, and what vision do you have for the company in the next five to ten years?

Shane Ryan: The top priority is to continue on our growth trajectory, so, to continue to attract investments from a manufacturing perspective. Takeda has a rich pipeline. Secondly, we're a thought leader and a valued contributor to the healthcare ecosystem here. We hope to continue to be able to do that and to bring our innovative medicines to market in a timely fashion, and also contribute to value beyond the medicines, through our partnerships with the academic institutions, with healthcare, and patient organizations. The third one is that we continue to be a real magnet for talent in Ireland and beyond. We have a diverse set of employment opportunities, and we are very much committed to diversity, equity and inclusion. So, it's a priority that we continue to attract talent and offer a fulfilling, successful career journeys which empower individuals to make meaningful contributions to our healthcare ecosystem and beyond.

 

BF: What is your final message to the readers of USA Today?

Shane Ryan: Ireland is a great country to live and invest in. Whether you come here to visit, work or live, you'll be very welcome. There is a range of supports to ensure that you hit the ground running and people are keen to understand, collaborate, partner, and see you succeed. So please continue to come here and invest. We look forward to welcoming you.