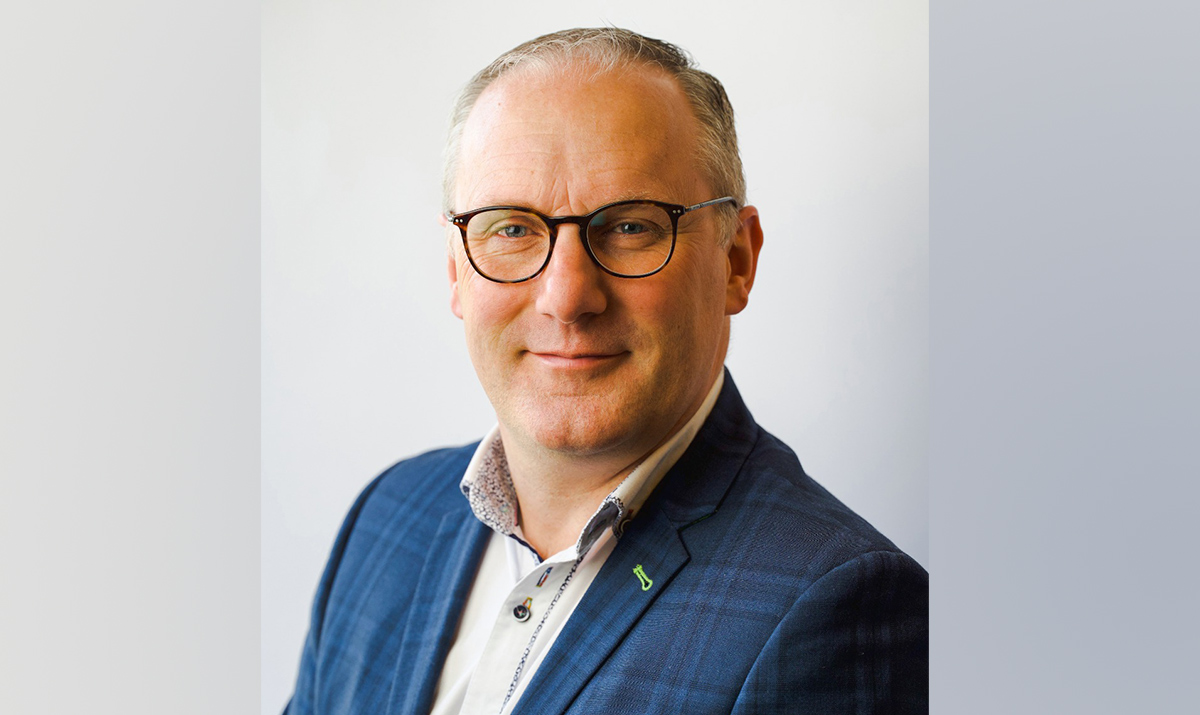 09 Dec

Interview with Aidan Finn, CEO of Binarii Labs, Ireland

BF: Ireland's tech sector has grown significantly in the last decade and is now the second-largest exporter of ICT and IT services in the world. To begin the interview, what are the main reasons Ireland has been able to attract such a diverse and strong tech sector?

Aidan Finn: I think there are two elements. There's attracting FDI from within the technology sector, and, in the last ten years, there's been incredibly strong growth in indigenous technology, in both exporting technology products and services and setting up in other jurisdictions. There are synergies on both fronts contributing to success. We are based here in the innovation lab in NovaUCD at the University College Dublin, and the third-level sector of Ireland has certainly been key to businesses incorporating and setting up in Ireland. Focus on the workforce in terms of developing talent is one thing, but focusing on the brilliant and innovative Irish technological architects as a distinction is necessary and has, to my mind, resulted in a substantial impact. There are lots of businesses in Ireland and lots of very large multinational tech companies that position administration and governance in Ireland, yet they don't put all their eggs in the one basket that is Ireland. Many people moving to work and live in Ireland are brilliantly technically literate and highly educated, and they come here because of the attraction of Ireland with Dublin as a center. There are other centers outside of Dublin in Ireland that are equally attractive and also growing, thankfully. Policies that align entrepreneurship and a new sense of being allowed us to be ambitious, something which has been important. In the past, there was a shyness about being forward, but I think those days are over.

BF: Binarii Labs has done incredibly well for itself since it was launched in September 2021. The company underwent a seed round last year that raised close to €1.6 million dollars and valued the company at €6.5 million. Before we go into the company's recent transformation, let's talk first about what the technology the company is offering. Can you give our reader's an overview of exactly what services your company provides? How is Binarii Labs' offering unique?

Aidan Finn: We've got a pretty horizontal technology, which provides challenges. Our technology focuses on securing and enabling secure sharing of data and documentation. We use some elements of blockchain technology or, to more specifically describe it, distributed ledger technology. We're the world's first to provide an automated digital immutable proof of record. This has been US patent granted as of two weeks ago and a UK patent is pending. Cyber security is a big thing, and systems to better secure data and documents can be technically difficult for everyday users. We've designed a very simple dashboard for simply uploading or "dropping in" files or documents. We enable that information to be held by the person or entity who owns it, instead of having to solely trust a database.

Many document management systems provide a backup system and a primary storage location that they own and allow their users to store their documents in, so they become the risk as a centralized database. In today's world of exponentially growing threats, they become targets. We provide a service that fragments compete files into lots of component pieces, encrypts those pieces of the data, and algorithmically distributes them across multiple different storage locations owned by the user and not accessible by us. We are at arm's length and never see the data, we just provide the service that enables fragmentation, encryption, and distribution, so we never have access. It doesn't prevent a hack, and we don't protect the storage location. Instead, we have a new paradigm of focusing on protecting the data itself regardless of whether the storage environment is well-protected.

If a bad actor breaches your storage location, any information protected through our process is incomplete and encrypted, broken into thousands of pieces. So, in terms of business continuity, in the event of a breach, the owner retains full access to the data at all times. The information could be stolen, and the owner still has full access through the technology to the protected files, and what has been stolen is useless; incomplete files that are of no value to the hacker and of no threat to the entities business. The distributed ledger element in the process is where we provide a proof of record which allows the existence of a document to be logged on the blockchain, something which enables any future misrepresentation of that document to be checked and cross-referenced for provenance. It also provides an un-editable date and time stamp as a file log to prove timings of information securing, sharing, or collection. This can be invaluable in either provenance or key to many elements of regulatory compliance in information gathering of all sorts by regulated entities.

BF: As I mentioned, the company has done extremely well for a new startup. Can you tell us about the company's trajectory from being set up to where it is now in 2023? What milestones have you overcome and what successes have you had?

Aidan Finn: A big milestone was protecting the technology and getting the patent because it enables us to speak clearly and share what we have developed more freely. It is a great validation as to our claims about our uniqueness and originality. This year has been all about engaging with new clients and markets. We've signed our twelfth licensee. Our licensees are not technology resellers but are in specific industry sectors. Fund administration, legal and financial services are our primary focus, and we have six advanced basic clients working with us to test and pilot the technology while the licensees are signed up and exist in the US, UK, Ireland, India, South Africa, Singapore, Hong Kong; and we're about to most likely be in Korea and Vietnam also. Asia and the US are big focus areas. Our US link is mostly on the West Coast, and we will be incorporating in California in the next few months. We will have an office base there in Sacramento. Our UK and US offices will go live this yearm, as will an Asian entity.

BF: The tech firm is a spin-in at NovaUCD, the University College Dublin's innovation hub. How does Binarii Labs leverage the university's infrastructure successfully, and what kind of relationship does the company maintain with UCD?

Aidan Finn: There are two ways companies exist here. One is spin-in and one is spin-out. A spin-out firm comes from the university with an idea they develop, and they may be chosen to move into NovaUCD, which had the foresight to balance its ecosystem with other businesses that are not coming from the university. We were invited to apply in late 2021 and were accepted into NovaUCD as a spin-in. As a spin-in, we get to join the ecosystem and benefit from fantastic services that support everyone in the ecosystem. Firstly, and most simply, as fellow founders, we all get to regularly and informally interact with each other, bounce ideas around, discuss approaches to opportunities and problems that many of us might share, and just generally benefit from each other's differing experience as founders.  We also have the fantastic support of PR, communications, funding assistance and introductions, plus opportunities to explore working with the university in consortium IP development initiatives, getting assistance with EU and national grant supports and accessing mentorship programs. This week it was announced, for instance, that we won a bursary for an intern to be placed here from the Quinn School of Business, here at UCD. That intern will help with research elements related to what they are studying while working with us for four months. Last year, we had five summer college students, and they were all brilliant and bright actuaries, financial mathematicians, coders and engineers, and the business analytics students who are fantastic and energetic and full of great ideas. They all like the fact we are pioneers in Ireland and have developed exciting leading edge proprietary technology for a global digital market.

BF: SMEs represent 99.89% of all active enterprises in Ireland and employ 67.5% of the workforce. How would you assess the level of support startups receive in Ireland in terms of policy, access to networking, and funding?

Aidan Finn: Some people complain that multinationals create a talent shortage in Ireland, but I think the presence of multinationals stimulates people to become even more educated, to a level that enables them to work for those multinationals and build great careers. Many also leave multinational tech companies with fantastic experience and have become either founders or incredible additions to Irish start ups and scale ups. Our local enterprise office was the first to support us in creating employment. We received a priming grant to enable us to start hiring. So many founders I interact with in other EU countries tell me they are envious of this kind of support. As another example, this week I've been invited to the County Kildare Local Enterprise Office's technology hub to join in a networking and mentoring event. People will be speaking about what they're developing in technology and how they have grow their businesses. There are a lot of qualitative supports to avail of between these Enterprise offices and Enterprise Ireland, taking businesses to the next level and focusing on their international representation for exporting. They have offices everywhere and can tap into those networks to help and support us. As well, they provide us with introductions to new markets and bring in valuable funding. Of course, you still have to raise money yourself, but there is invaluable support once you start. We are raising another investment round now and that will be supported by match funding from Enterprise Ireland. They are either the largest or second largest seed investors in Europe and one of the largest in the world.

BF: Ties between the US and Ireland are at an all-time high. American FDI in Ireland stood at $390 billion in 2020, more than the US total for Brazil, Russia, India, China, and South Africa combined. You also work as the EU and UK FDI Lead for the Northern California Innovation District (NCID). How significant has US investment been in building Ireland's prolific tech sector, and how have US investors contributed to the success of Binarii Labs?

Aidan Finn: Half of our most recent investment came from California, from the type of investor that doesn't exist in Ireland or the UK. For us, that was incredibly helpful. Yesterday I presented our product to county administrators in California because there's a blockchain regulation that has been passed by the California senate enabling births, deaths, and marriages to be recorded on the blockchain. We aren't a provider yet, but we were able to present to them. The NCID is based around the capital, Sacramento. In the past I was involved in a business that had twelve technologists based in Sacramento. That was in 2019. My connections were a big help in enabling me to speak to stakeholders in and around the Northern Californian business and investor ecosystem. That's how I got involved in the NCID. As an Irish business looking to invest in the region, they were supportive and helpful to me. Equally, however, last year I spoke at the Select USA all American Investment Summit in Washington DC, and one of the presenters showed Irish FDI on a dollar basis into America as being the ninth largest of all nations in terms of businesses investing in the USA. People think it's US companies reinvesting but it's not. It's Irish multinationals, so to see that scale of FDI being reciprocally invested in the USA from Ireland was extraordinarily impressive given our relatively tiny population base.

BF: Your previous start up and industry experience I imagine has given you some great insights on how to do exactly what you are now doing. As the CEO of the newly formed Binarii Labs, what are your top three priorities, and what vision do you have for the company entering 2023 and beyond?

Aidan Finn: We're focused on working with the licensees we have signed up to open into those markets.  Rather than directly employing a large salesforce we believe we should work with motivated partners. Our focus then is to progress our product release schedule with our licensees support to reach $2 million in revenue this year.

BF: Any final message to the readers of USA Today?

Aidan Finn: It's not surprising there would be a focus on Ireland in this regard, but it's refreshing to see and hear. Our focus in the US and Ireland is on opportunities for FDI into Ireland. It's refreshing to see the reciprocal relationship is understood. We've found the value of that connectivity allows us to be an Irish company, to bi-locate, work in the US market a lot earlier than people would think, and to contribute by way of reciprocal FDI. When you see the opportunities for co-operation and collaboration with a win/win approach, it's not surprising that the Irish and USA relationships commercially and in comradery seem to just grow and grow.