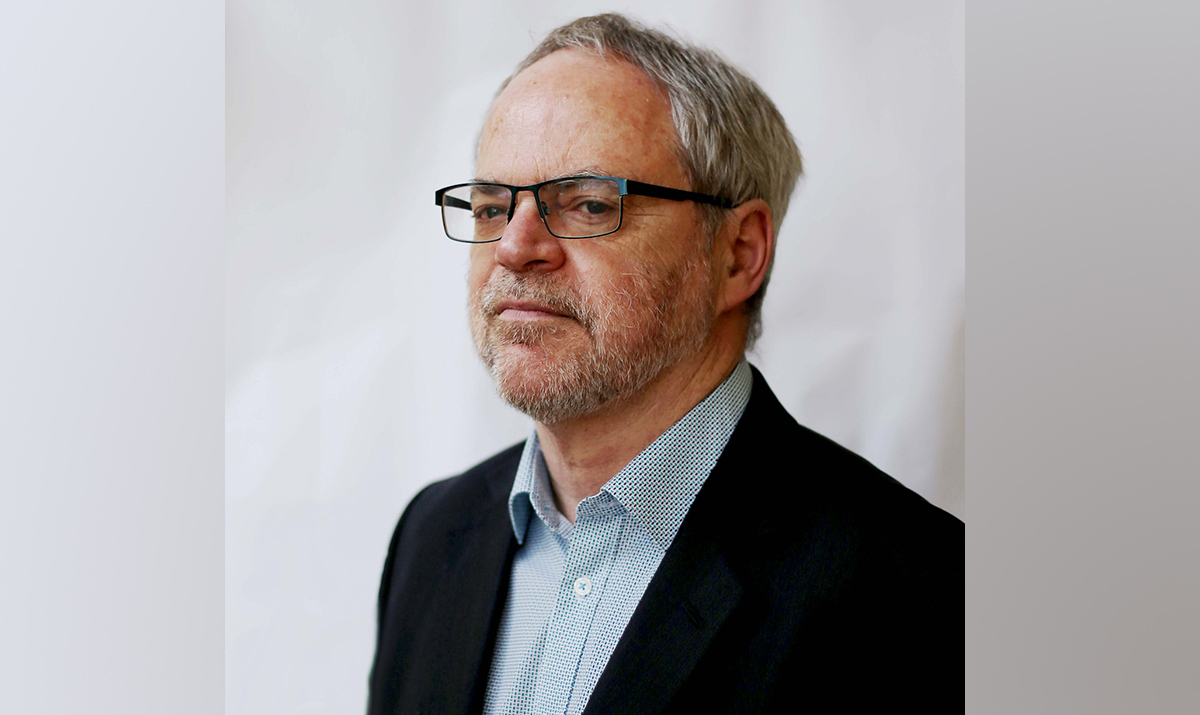 15 Jan

Interview with Brian Keaveny, Plant Director of Clarochem Ireland

BF: Ireland's pharmaceuticals sector is booming. At the moment, 19 out of the top 20 global pharmaceutical and biopharmaceutical companies have a presence in the country. To begin the interview, what are the main factors that make Ireland a great place for pharmaceutical manufacturing?

Brian Keaveny: We have a long history in Ireland in pharmaceutical manufacturing, and we have developed an ecosystem where government agencies and the general pharma sector, including SMEs and large FDI organizations, work on a collaborative basis. The breadth and complexity of our ecosystem gives us a competitive advantage. The life sciences in general account for around 30% of GDP, while four out of five of the 450 pharma/medtech companies based in Ireland come from the SME sector. And that's an important reason why, as a group, we look to Ireland. Ireland is also seen as a center of excellence for innovation, development, and sustainable manufacturing of new products. This attracted our Italian owners to Ireland and to the site here.

Another factor for Ireland is talent. About 45% of our population in the general working age between 25 to 64 have third-level education qualifications, which is important for our industry as well as for others, like IT. Specifically in relation to here, another reason for choosing this location was the potential for further developing the site. In fact, we are about to embark on a very extensive expansion, and we are looking at up to a 100% increase in manufacturing, warehouse, and lab footprint.

BF: Clarochem runs a manufacturing facility in Damastown near Dublin, which it acquired as it was founded in 2009. Can you give us an overview of the company's key products and operations? What recent milestones has Clarochem passed?

Brian Keaveny: As a group, we offer Active Pharmaceutical Ingredients (APIs), which are manufactured to European GMP standard and with full regulatory approval in all major markets. In general, we provide our products to the generic pharmaceutical industry, so as a group we would compete with larger competitors, including Indian and Chinese manufacturers. As a result, we look to create a niche for ourselves, and manufacture products primarily based on customer requirements. Our markets are generally in Europe and the US, but we deliver to all major markets across the globe.

The Irish site has developed over the last 15 years from a dedicated facility to a multi-purpose, multi-product plant. US FDA approval of the facility was achieved at the first attempt during this period. Currently employing 60 team members, site turnover for 2022 will be around €25M (which represents 25-30% of total group turnover). The site has shown continual growth over the last period, including a 30% compound growth over 2019-2022.

BF: Ireland houses a world-class R&D ecosystem and is currently ranked 12th in global scientific rankings, in particular in the areas of immunology, pharmacology, and materials sciences. What kind of gaps are we seeing in Ireland's pharmaceutical skillsets and what is Clarochem doing to train the new leaders of tomorrow?

Brian Keaveny: Ireland is a small open economy. It is an advantage to us because we are open to any innovation that is out there, and it is built into the system that we then tend to be externally focused on at the national level. This links well with our own company focus, as an SME, to work to quite a large extent with the general academic institutions in Ireland. Our internal R&D capabilities are limited by our size while product development is something critical for us. Clarochem regularly avails of opportunities both in Ireland and Italy for collaboration with academia.

In terms of gaps where we feel that opportunities exist, we believe that collaboration between industry and academia could evolve beyond existing manufacturing technologies and current drug modalities to deliver Next-Gen innovation. This can leverage on existing discussions with academia in Ireland on ICT integration of manufacturing. As a site we are undergoing an IT upgrade on our automated systems. Currently, our unit operations are a mixture of manual and automated, and we are trying to transition what we can. We are never going to be fully automated given the desire to remain agile and flexible within a multi-product facility setup.

BF: There are currently more than 950 American subsidiaries working in Ireland, particularly in biosciences, pharmaceuticals, medical devices, and computing. How significant of a market is the US in terms of exports of Clarochem's products, and what kind of synergies are we seeing between both Ireland and America in terms of building know-how?

Brian Keaveny: The US-Ireland relationship is really critical, particularly in the pharma industry. For Clarochem, the US is an important market; it represents between 25% to 30% of our global sales on an ongoing basis. It is the second largest market for us after Europe. And we have long-term partners/customers in that market. Our business model is based on continuity in that our customers come back to us for the next product in their portfolio that they require. Being English-speaking and European-based also makes it a lot easier. This is one of the many reasons why there are such strong interrelationships between America and Ireland.

But it works both ways. In the aftermath of recent global supply chain issues during the Covid pandemic, even for a company small such as ours, we have initiated some changes. We have started to look at sourcing key raw materials from America and Europe in order to reduce complexity in our existing supply chain. In the last nine months, we have started to source a key starting material from the US whereas before that it had been sourced from China.

BF: You have been successfully leading Clarochem as plant director for almost 14 years, through which you've seen the sector overcome many challenges and grown significantly. As plant director, what are your current top three priorities, and what is your vision for the company in the next five to ten years?

Brian Keaveny: We want to maintain our existing quality, EHS and sustainability standards. We are also about to undergo a significant site expansion. We have to maintain site standards and metrics while undergoing this phase and that will be a critical focus for me for the next few years.

Beyond that one of the main reasons why Ireland in general, and the pharma sector in particular, is a success is our talent. So, talent attraction, development, and retention have to be a major focus. It has been quite competitive. And as an SME, we would also find it even more competitive than some of the larger players. What we are trying to do, while we are undergoing our digitalization (or AI) upgrade, is do the same in terms of talent. We're focusing on the talent we have, and how to bring them forward with us and help our team members grow as Clarochem grows. In a sense we are harnessing our team members' potential, sometimes known as NI or Natural Intelligence. This can make a story that can attract attention and give us a competitive edge.

And then the other issue that is looming large post-Covid is the supply chain dynamics. We want to try and reduce the complexity that has built up and link ourselves closer to our customers' requirements so that we can improve our agility and responsiveness. We all suffered outages and delays during Covid. We will be looking at a concept of lean supply chains, as opposed to lean manufacturing, and doing something similar, but only when we are in direct communication with our customers so that we can make sure that what we do makes sense to them.

BF: What is your final message to the readers of USA Today?

Brian Keaveny: We're dealing with a very complex and fast-moving world, and what we try to do here in Clarochem is take pride in what we see as our drive to provide pharmaceuticals to improve people's lives. While our typical customer is a pharmaceutical company, it is the final patient who needs our products that we keep in our mind's eye.

The Irish poet WB Yeats once wrote: "Things fall apart, the center cannot hold," which is an insightful encapsulation of natural entropy or the fact that increasing unpredictability is a natural phenomenon. So, I suppose we need to try and use that to strengthen our resolve post-Covid and to embrace the sustainability initiatives that we know we must tackle, rather than be disincentivized by the world today. We should use our inherent abilities to work together to try and improve everybody's future.