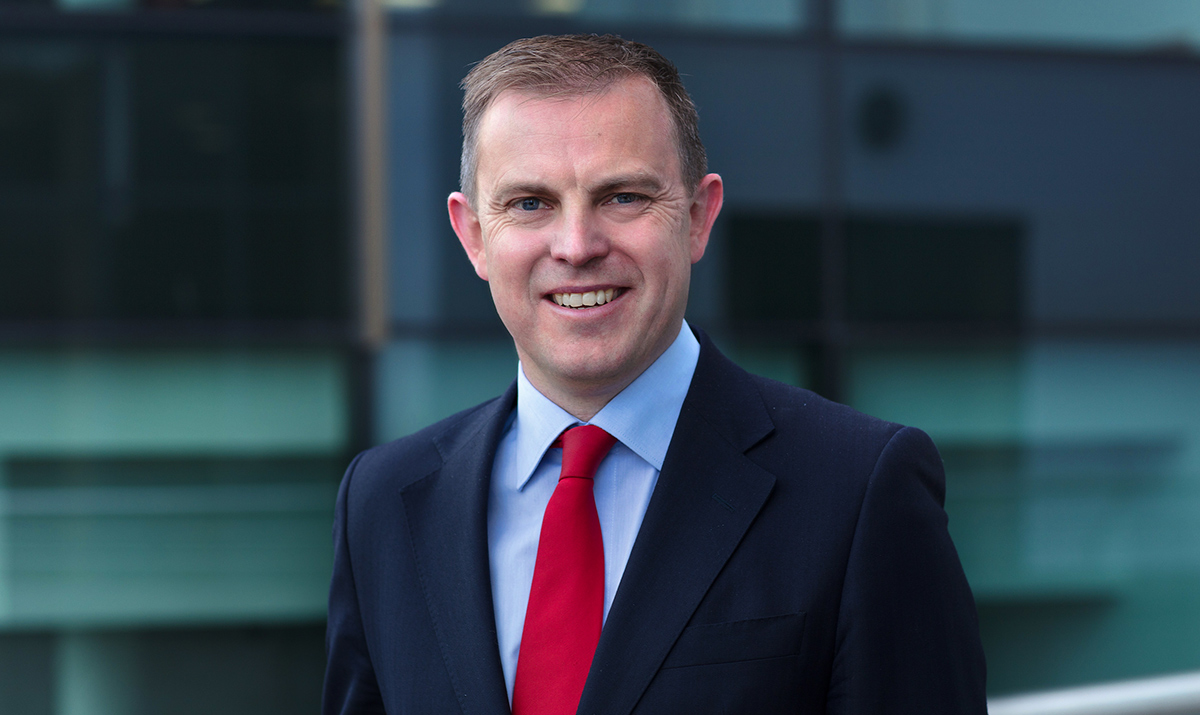 17 Jan

Interview with Brian O'Callaghan, Managing Director of O'Callaghan Properties, Ireland

BF: Ireland's construction industry employed almost 160,000 in the first quarter of 2022, representing around 6% of all employment in the country. The government launched the Housing for All initiative in 2021 to construct 33,000 new homes every year until 2030. To begin the interview, I'd like to talk about Ireland's property development sector as a whole. What factors have led to the rise in activity in Ireland, and what new trends are we seeing in the market?

Brian O'Callaghan: In the last 10 years, we haven't been building enough houses, which is similar to a lot of other economies in the Western Hemisphere. Our population has grown from 4.6 million to 5.1 million people in the last 10 years and is projected to grow to 5.5 million in the next 10 years, which is significant population growth. That has had an impact on the number of homes available to rent or purchase. The industry's capacity to build hasn't recovered to levels seen before the financial crisis in 2008, when we were building 90,000 houses a year. Now, we're lucky to build 25,000. There are several reasons for that. The first reason is everyone is much more conservative. Funding is much more difficult to obtain and is much more expensive. The planning system is too slow and cumbersome, although it is being reformed at the moment. Saying that, the government's Housing for All policies are beginning to make a difference.

In addition to the lack of supply, the Irish commercial market has been subjected to a huge state of flux in the last 10 years, and Covid has transformed the way our buildings are being used. The office market has been radically transformed as Ireland has attracted a significant amount of industry which didn't exist 15 years ago. That has contributed to population growth and the success story of Ireland. A lot of the foreign direct investment into Ireland is from the US, and Cork has been a significant beneficiary of the growth in the tech sector. Apple has its European headquarters here, employing around 6,500 people. Dell is also a major employer in Ireland and, indeed, Cork. Eight of the world's top 10 pharma companies are based in Cork. We've just signed a lease with NetApp, a Fortune 500 cloud data management company based in California, for our new office development in Navigation Square.

BF: O'Callaghan Properties has come a long way since it was founded in 1969, handling a massive amount of commercial and residential projects in Ireland and the UK. Before we get into specific projects, can you tell our readers a bit about the company? What services does the company provide and how does its ethos differentiate O'Callaghan Properties from its competitors?

Brian O'Callaghan: My father set up the company in 1969. We started off building houses and commercial warehousing. We have been through five, if not six, recessions, and in each one we've had to adapt and create new lines of business. We started building shopping centers in the 1980s, and we built one of the first retail parks in Ireland in the early 1990s, when edge of town retailing was becoming popular throughout the UK and Ireland. We expanded into offices, residential apartments and further afield into the UK in the 2000s. At the moment, we're focused on Cork and we have a very significant land bank in the city for residential and commercial development in the former Docklands.

The Docklands is an underutilized area and is one of the largest regeneration projects in Ireland. Henry Ford built a factory here in 1913 to build Ford tractors and, subsequently, cars. The factory closed in 1985 and a lot of the ancillary activities, like Dunlops Tires, associated with the Ford factory, closed as well. The land has been underutilized in the Docklands ever since. We bought 31 acres in the Docklands in 2018, and it is the next large-scale site to be developed in the city. The Docklands in London has been a massive inspiration for me because I lived in Canary Wharf for a couple of years in the early 2000s, when it was just beginning to be developed. I loved the whole concept of the regeneration of the Docklands and bringing it back to life while maintaining its industrial heritage.

BF: O'Callaghan Properties has been involved in a huge number of development projects in the last decade. Last year the company was granted permission to develop the huge €350 million Cork Docklands development project. What flagship projects is the company working on, and what kind of impact will they have on residents, businesses, and the cities they are in?

Brian O'Callaghan: We are currently completing a 360,000 square foot office development at Navigation Square in the city center. We also have a number of residential development sites in the suburbs around the city of Cork either under construction or awaiting planning consent, and we have a number of other sites in the city center for mixed-use development. Our development portfolio can provide almost 3,500 homes and over 10,000 permanent jobs when completed.

BF: O'Callaghan Properties was one of the first development companies to adhere to strict sustainable development standards, such as Leadership in Energy and Environmental Design. How has the rise of sustainability changed the paradigm for property development, and what efforts is the company making toward cutting down carbon footprints and creating more circular economies in its operations and properties?

Brian O'Callaghan: Sustainability and the focus on ESG has changed the way we operate in a very positive way. Unfortunately, the construction and development industry is a huge contributor to greenhouse gas emissions, so we need to do everything we can to try and mitigate this. We are targeting net zero carbon for all our commercial buildings going forward. This is required under the new EU taxonomy rules by 2030, but we're aiming to deliver this now by using recycled steel, carbon neutral additives in concrete, and through the use of renewable energy sources such as wind throughout the lifecycle of our buildings. Most of our developments are also located in Brownfield urban areas, adhering to the principle of a 15-minute city whereby everything you need is within a 15-minute walk, thereby reducing the number of car journeys. All of our residential buildings are A rated in accordance with the Building Energy Rating certification, and we use heat pumps and solar panels as opposed to fossil fuel heating systems where possible. Sustainability is now embedded into the design process from the outset as opposed to being an afterthought.

BF: New digital technologies are changing the name of the game for property development of all kinds, in both how these operations are accomplished and also in the properties themselves. What disruptive technologies have most changed the way O'Callaghan Properties runs its operations, and what new technologies are we now seeing a demand for in buildings themselves?

Brian O'Callaghan: Every occupier wants to know that our buildings are environmentally sustainable, and we're using technology to help us achieve this. We've installed sensors on all the key inputs, like water and electricity, to help us measure what the building is using.  If we can measure the amount of water and electricity now, we can do something to try and reduce it and establish whether it's having an impact or not. The building management systems are giving us information on how the building is operating on a day-to-day basis, which allows us to adapt our maintenance plans to ensure maximum efficiency. We've achieved a LEED Platinum accreditation on our most recent office fit-outs, which is one of the highest sustainability accreditations currently available.

BF: You've been successfully running O'Callaghan Properties for over two decades. In that time, you've seen the property market go through many transformations, including in the last few years after the pandemic. What are your top three priorities as Managing Director in 2023, and what long-term vision do you have for the company in Ireland, the UK, and beyond?

Brian O'Callaghan: I want to get our project in Docklands started this year. That's dependent on getting planning permission, which is due by the middle of this year. Going forward, we have 31 acres in the Docklands. That's going to take us 15 to 20 years to develop. Our key focus is financing and delivering all of that. A lot of our occupiers and funding will be from the US, as it has been to date, and I don't see that changing significantly.

BF: Do you have a final message to the readers of USA Today?

Brian O'Callaghan: Ireland has a huge amount to offer. Cork is the second largest city in Ireland and comes with some significant advantages. It's not as congested, it's easier to get around, it's much cheaper. Our rents are half what they are in Dublin, but you get the same product, which is as good as anything you'd see anywhere in Dublin or London. We have over 60,000 third-level students with a university that is willing to adapt and tailor its degree programs toward industry's requirements. So, the key message is we're open for business!