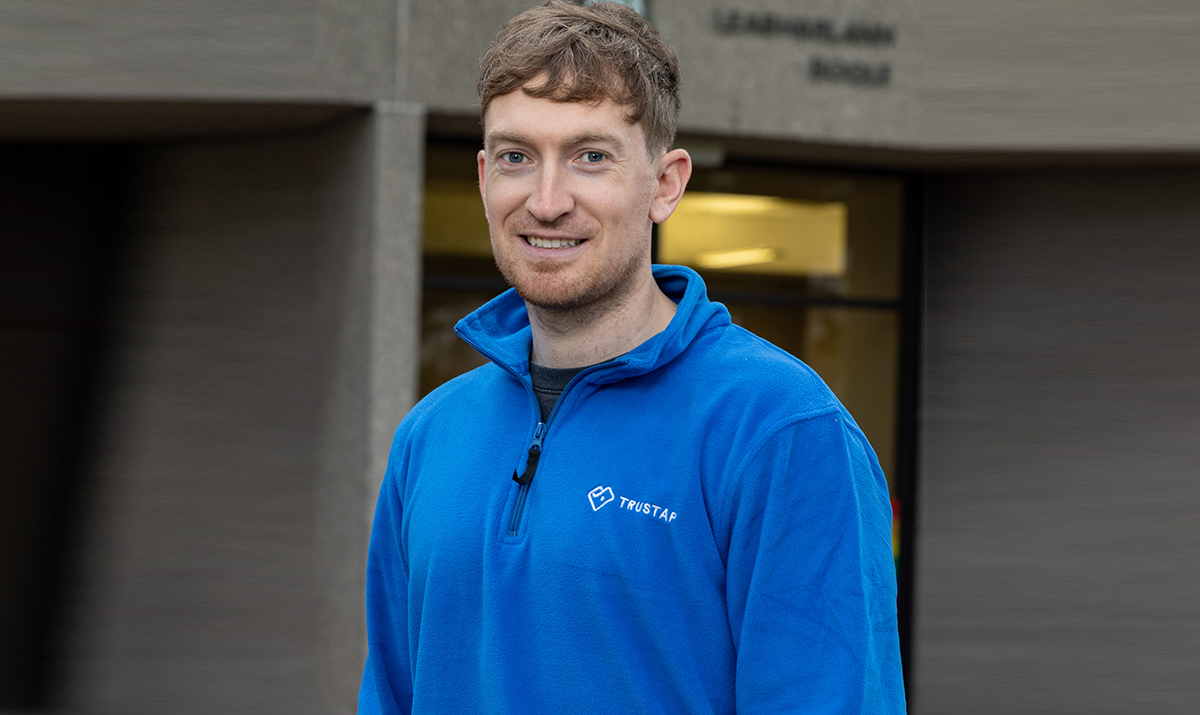 18 Jan

Interview with Conor Lyden, Founder and CEO, Trustap, Ireland

BF: Ireland's fintech sector is moving quickly as players join the market. Mastercard recently set out to build its European Technology Hub in Dublin. Similarly, Stripe decided to set up a base here to launch its global products. To begin the interview, what do you think are the main factors for Ireland being such an attractive market for fintech companies and how does it differentiate from other global markets?

Conor Lyden: One of the main factors is our geographical location. Being on the western tip of Europe and an English-speaking country helps tremendously with accessibility to the US. Since Brexit, the fact that Ireland is still part of the EU has also helped our case when it comes to big multinationals choosing a location. Access to talent is crucial. We have a number of very strong universities in the country, especially in the fintech field, which have been producing very good talent over the last decade. It's been a focus from these universities to ensure that even more of these relevant courses are available.

BF: Before we go into the company's journey to where it is today, can you give our readers an overview of what technology and services Trustap provides? How does it present a more secure payment process?

Conor Lyden: Trustap is a transaction platform designed for people or businesses transacting with untrusted parties. Nowadays, there are many ways to pay people quickly and easily, but not necessarily safely, especially when you're dealing with people or businesses that you don't know and can't trust. Payment is an important part of a transaction but it's only half of it. Trustap combines payments with the other half of the transaction so it can be managed from end-to-end, like a middleman. For example, if a physical item is being shipped and a buyer and seller don't know each other, the buyer pays through Trustap, the product is shipped through Trustap, and then Trustap can release the funds once confirmation of delivery has been received. Traditionally, escrow companies have held money on behalf of two parties, and we've adapted that concept and added in milestones so that we can manage transactions with a more hands-on approach. Primarily, Trustap is used for buying something on platforms like Craigslist or Facebook marketplace, or for a business that's getting something manufactured in another country and doesn't have a relationship with the supplier.

BF: Trustap started in 2017 and has since grown considerably. Most recently the fintech took in around $3.4 million in seed money with the aim of expanding into new markets and rolling out new features. What key milestones has the company passed since it was established and what next stages are in the planning works as the company expands?

Conor Lyden: Originally, it was an idea I had while I was in university. It's been an iterative process of growing it out from there. We used local grants that were available from the local enterprise office and leveraged them along with other grants or competition money that we won. We eventually got to the point where we could put a small team together and that was enough to raise a small amount of investment and get to the next point. The main milestone for us was establishing the large partners that we have around the world. We can go through a number of different use cases, but our primary route to market is through partnering with existing players. We can help or enable those marketplaces to run transactions on their site safely, whether it's for motor vehicles or electronics or whatever the product might be. For example, we just launched with the largest marketplace in Malaysia last month, Mudah.

BF: You were previously with Ignite UCC before launching Trustap. How would you assess the support ecosystem in Ireland in terms of building up startups and getting access to funding and talent?

Conor Lyden: It's something that has improved massively over the last 15 years. The evidence of this is that there have been a number of unicorns that have been established in the last couple of years and that's largely down to the work that's been done to improve the ecosystem. For a startup in Ireland, there are resources available, and I've availed them. The pool of people considering startups and trying to build them isn't as big as in the US or other countries but supports are definitely there. There's still room for improvement, but Enterprise Ireland, the main government agency for startups and entrepreneurship, has been adapting to what's happening and learning from what's worked well in the US. Access to talent is never really an issue. We have incredible talent that's not only homegrown but we also have tremendous talent coming into the country because of the multinationals that are located her. I believe it's a great place to start a business.

BF: You've mentioned in an interview that the US market represents a large focus for the company in terms of clients, developers, and sales teams. What is the company's strategy to tackle the US market and what potential does it represent for Trustap?

Conor Lyden: The US market represents huge potential for what we've built, and our strategy is simple. We've been establishing partners on the ground in different countries up until now, and that's no different from what we're doing in the US. We're partnering with multiple marketplaces and platforms and then growing from there and teaming up with them as a route to market. We're also building a sales team in the US, and we expect to continue growing the US side of the business over the next couple of years.

BF: Given that fintech companies easily move across international markets, what is the company's current international portfolio and in what markets beyond the US is the company seeing the most growth and potential?

Conor Lyden: Our solution can be applied in many different parts of the world. Emerging markets are very interesting to us, but they pose challenges when it comes to processing payments and payouts. Abiding by KYC and AML regulations in different countries is a bit complicated. Our limiting factor is the ability to pay out to bank accounts in those countries. We have a strong presence in North America and Europe and we're starting to grow in Southeast Asia. Over the next 10 years, we plan to take advantage of the opportunities in Africa and South America as well, which we see as the main growth opportunities for us.

BF: Your startup is an amazing success story for someone so young and is now at a really exciting phase as you branch into markets all across the world. It's really inspiring! What are your current top three priorities as the CEO of Trustap and what long-term vision do you have for the company in the next five to ten years?

Conor Lyden: As a growing startup, there are several things that you have to have a handle on, especially when the team is small. Most of our focus when we were growing was making sure that we surrounded ourselves with the right people and built a talented team that we could trust. Thankfully, we have some amazing people involved now who are world class at what they do. It's just a case of settling on a strategy and executing from there. Many opportunities are presented to startups, and it's about picking the right ones and not diluting your focus.

We don't have unlimited resources at this moment in time. We're growing, but we must make sure that we're choosing the right things to work on and picking our battles. Part of the challenge is making sure nobody gets carried away and that we execute the plan that we've put together.