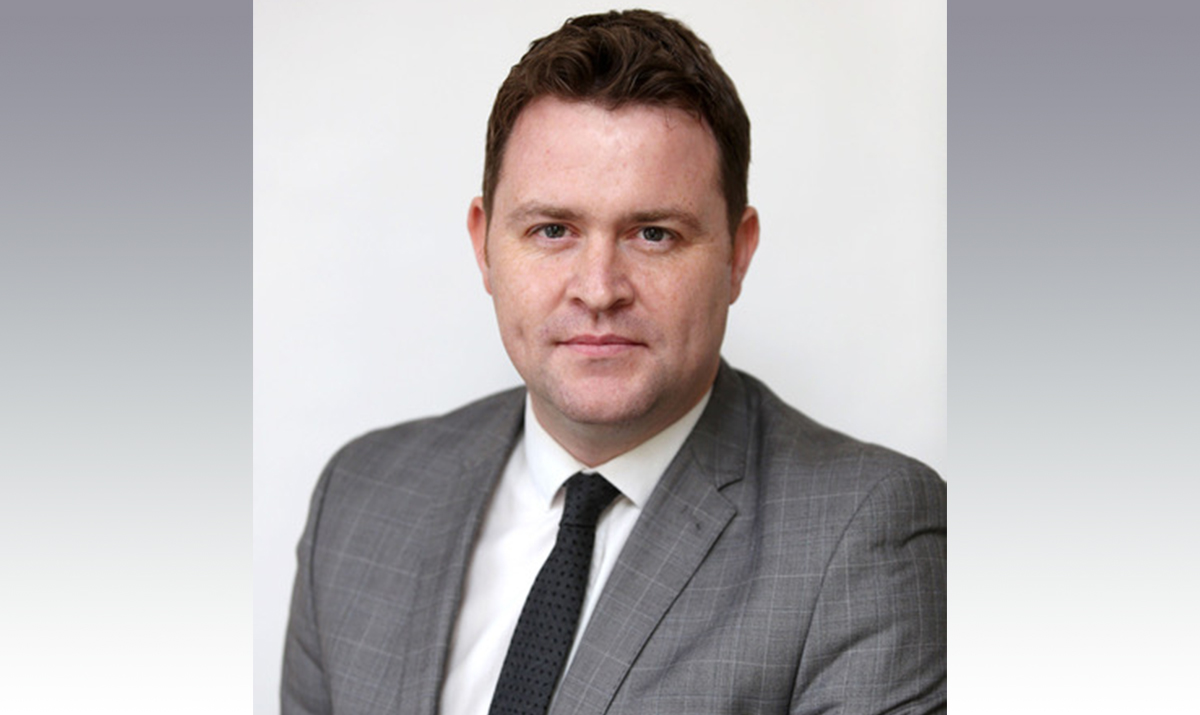 19 Jan

Interview with Conor Mulvihill, Director, Dairy Industry Ireland (DII)

BF: Ireland's dairy sector is a significant part of the nation's economy. It brings in around €16 billion and employs 85,000 people. To begin the interview, please tell us why Ireland's dairy sector is so strong? What are its strengths and how does it differentiate from similar sectors in nearby markets?

Conor Mulvihill: We're fortunate because of the island's geographic location beside the Gulf Stream which makes us one of the leading countries for grass-fed dairy. It's a rich history of 5,000 years of dairy tradition based on the family farm model. In the last decade, there has been a transition from nice, family farms and products like butter and commodities, to what I call the health and nutrition approach. About €2.5 billion in capital expenditure has been allocated to upgrades in the sector that will make us a state-of-the-art dairy economy and allow our farmers to expand into new foods and areas. DII's next move is to develop food for particular medical purposes. The world has gone through COVID-19 and patients spent a lot of time in hospital and there is a need to keep them alive in terms of nutrition, and foods for particular medical purposes. It's not just a case of enjoying that bit of our best butter and everything's brilliant; we are looking forward and planning to explore a value-added stage.

BF: DII has done a lot to maximize the dairy sector's potential over the years and continues to oversee its operations. Can you give our readers an overview of what DII represents and key milestones the organization has recently passed?

We have 19 members in a dairy industry that is now worth €16 billion. In comparison, Ireland's huge tourism industry is worth €9 billion, so the dairy industry is almost double in economic terms. Because the industry is in rural areas and not in Dublin or other cities, the economic impact allows farm families to have an excellent middle-class lifestyle in the country. From our point of view, the dairy industry is the lifeblood of Ireland and spreads the wealth across the country rather than just to the main cities, and that's often forgotten about. When you look at our export figures; they're very impressive.

BF: Brexit has had a large impact on the sector. Coupled with supply chain challenges because of the pandemic and the conflict in Russia, the market has experienced significant volatility. What specific challenges are Irish dairy farmers facing in the context of Brexit and recent changes to the value chain, and what needs to be done to balance the market?

Conor Mulvihill: Brexit is a tragedy for Ireland and Irish dairy farmers. We have an all-island dairy economy. It's one of the poster children of the success of our membership of the European Union.

Our members are not just active in the Republic of Ireland and Northern Ireland, but also on the huge east-west axis, where there's a small country with seven million people on this island and 70 million on the adjacent one. If you're an industry exporting 94-95% of your output, you must look to those consumers. Our big brother is in the UK and Britain, so for them to leave is a considerable challenge emotionally and politically, but also from a business, logistical and regulatory perspective. We have spent the last six years trying to mitigate that and ameliorate some of the impacts and the centuries-old binds between the Irish dairy industry and the UK.

We've tried to work with the British government and respect the will of the British people in terms of Brexit. The protocol – as politically sensitive as it is – has been an absolutely fantastic boon to the protection of our dairy industry. We want to keep that, notwithstanding massive changes coming to the Irish sphere. We don't see Britain anymore as a growth market for us, so have spent a lot of money looking at diversification strategies, and we're moving away from, say, cheddar cheeses, which would have traditionally gone into the British market, to more global cheeses like mozzarella, edam and gouda.

We're still selling our butter, cheese, powders, and unique nutritional products, and are still part of that solution in terms of British food security; Ireland has historically been the breadbasket of Britain. We'd love to keep that, and we make a lot of British products here, We want to maintain that, but we know political reality might change in the next couple of years, hence we are investing and implementing diversification and innovation strategies, such as looking to Asia and Africa where demographics are okay. Hopefully, they'll be helpful as we grow elsewhere and continue our successful work.

BF: The dairy sector has recently been hit with an energy crisis, and there have been talks of creating an AD biomethane sector linked to the sector. What kind of solutions are required for the dairy sector to weather heightened energy prices, and what is DII doing to make sure dairy farmers are protected?

Conor Mulvihill: Because of the cooperative nature, we don't have an industry without our farmers. So, we're very conscious and do a lot of work with partners on those big macro solutions like Brexit, the energy crisis, sustainability, and the climate change crisis. We're only one part of that jigsaw. We must reach out, be proactive and work with the government.

There are opportunities, but the energy crisis has greatly damaged margins. To put it in context, the Irish dairy industry is so large that at our peak time in the summer, we consume 20% of the state's entire gas supply to process and dry milk. We often dry it down and convert it into cheese, butter and powders. This has been a challenge and we have worked with the state to look for some grants to help with other energy costs. We always look at the crisis, see what opportunities arise from it and consider alternative energy options. We do not have a fossil fuel industry of significant scale, so are looking at native short-term types of energy like wind and solar power.

We have an energy problem with a sustainability problem and need to try and develop an energy policy ourselves. It can be very tough to get companies to work together on those macro pieces, and that's my job: to try and drive that and put together the policy pieces of all the industries in Ireland who have a track record.

BF: You recently addressed the gaps in talent required in Ireland's dairy sector and called upon the education sector to step up. What kind of steps need to be taken to build the required human capital for the sustainable future of Ireland's dairy sector, and what is DII doing to support this?

Conor Mulvihill: We're in a cooperative industry, one that is traditional and perhaps where we want to go is not even in the dairy industry. We see ourselves moving to the nutrition sector. Our dairy industry is built on two patriarch structures: an old cooperative where the man of the house was the farmer, and where there was substantial female involvement in running the farm. Often the brains of many dairy farms were the women, but it was designed this way because of the old social systems. We see from a DII perspective that we have a diversity and inclusion problem which we want to address aggressively. We need to get more women involved in the industry even as Ireland urbanizes.

Many farmers are rural males of a certain age; if I look around, that is our weakness from this diversification perspective. The other element is technological advances. We've been instrumental in setting up centers with the state and universities to look at the technology that needs to be applied. We did a dairy processing technology center in Limerick that's up and running, but we're also looking from a training perspective.

We're also in the final stages of setting up a center for vocational excellence in dairy processing to expand it and get fresh brains. We can't take an Irish viewpoint to an industry getting 19 out of every 20 liters of milk farmer Brown produces. So, we have to take a global outlook, and the Irish have an ethnocentric kind of viewpoint of the dairy industry. It's not going to work anymore from a marketing, technology and capital perspective. That's our big challenge as we deal with other issues like Brexit, climate change and the Ukraine war. We will come out more robust with each of these challenges.

BF: In July the government called for a 25% reduction in greenhouse gas from the agriculture sector by 2030. What changes will be required by the dairy sector to meet this deadline and what opportunities has this created for green investment?

Conor Mulvihill: There are two elements. There's 25% for agriculture, but for processing, the target is 35%. Our big issue with the Irish and dairy industries worldwide is that only about 5-6% of the carbon emissions are within our control in terms of the processing inside the factory gate or for delivering food. Our challenge is the 93%-94% that is outside the farmers' control. Our first protocol is how do we work with the farmers to get to that 25%? Those emissions from farming and livestock farming are far more difficult.

It's not like you have an engine and you can apply technology to make an electric car or an industrial process. These are animals that sustain livelihoods. It's a biological process where technologies are emerging, but it's a bit slower, so that is why, perhaps, agriculture has a lower target than other industries. However, the 25% target is exceptionally hard in the context of greenhouse gas emissions and calculations. We're embracing it, but it's obviously a huge challenge.

It's not going to be achieved by the industry or farmers, but by the government and the sector. We want to sit down and have honest conversations with our environmental regulator, government, services industry, farm organizations and scientists to design the roadmap.

BF: Ireland remains Western Europe's top FDI destination. American FDI in Ireland stood at $390 billion in 2020, more than the US total for Brazil, Russia, India, China, and South Africa combined. What kind of new opportunities might be of interest to US and foreign investors, and what kind of synergies can be found in linking US and Irish dairy sectors?

Conor Mulvihill: Ireland is a great dairy country by accident. It has a long history of 400 years of immigration of Irish people going over and back, creating the perfect petri dish for that kind of investment, making Ireland the English-speaking gateway to the biggest economy.

Irish dairy companies are investing more in the US and we're the biggest agricultural recipient of direct investment by the US  That's a phenomenal story in terms of American investment in the dairy sector and in the education industry. We've substantial American involvement and have two large companies active here, including the world's leading specialist in mozzarella technology for pizzas. They have recently formed a partnership with Trelawny and Glanbia.

They're a cheese maker in the US and they've recently built their first joint venture factory in Port Laoise, about two hours' drive away from Dublin. Another one is Abbott Technologies. Over the year, infant formula shortages were experienced in the US during the Midterms. Abbott's biggest plant for infant formula in the Western Hemisphere is on the border of the Republic of Ireland and Northern Ireland. It opened at Coot Hill County Cabin and when the shortages were experienced, that factory just kicked in and became the primary source of infant formula as they worked their way through that crisis.

BF: You've been the director of DII for almost seven years and have successfully steered the industry through many challenges. What are your top three goals for DII, and what kind of vision do you have for Ireland's dairy sector in the next five to ten years?

Conor Mulvihill: My top goal is sustainability, which keeps me up at night in terms of the challenge. When you're in a trade association, you have to be positive about the future, and that's what we have to do; that's the perspective and we have navigated that since we've come into job. Black Swan events like Brexit, the energy crisis, the pandemic and the climate biodiversity crisis. We want to be a solution. The dairy industry in Ireland is getting a lot of criticism because we grew 70-80% in a decade and that phenomenal growth has also impacted the environment and has a footprint. As an industry, we must own that because our reputation is based on clean, green Irish dairy. We want to own that and give the country back better than we got because that's what we've been brought up on. We want to work with the farmers and the government to deliver the solutions.