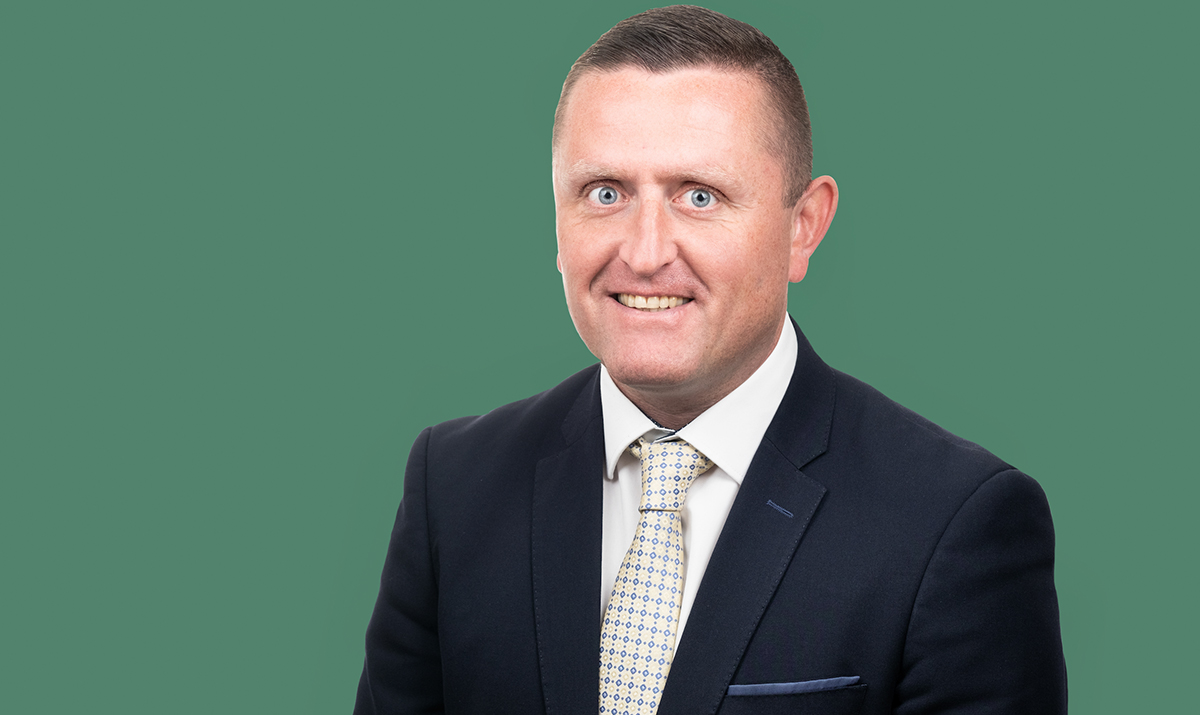 17 Jan

Interview with Conor O'Byrne, CEO, RelateCare, Ireland

The global digital healthcare market is expected to grow almost 200% in the next three years and as a result the Irish government committed €75 million euro to e-health in 2021. The local sector is seen as quite robust from an international point of view, and exports of its services are on the rise. Can you give us an overview of Ireland's healthcare capabilities? Why is Ireland a good market for a company like RelateCare?

There are lots of Irish organizations, especially in the private sector, doing great work overseas, bringing innovation, bringing additional capabilities to the marketplace, and providing services. RelateCare is an example of an organization that is based in Ireland, traveled to the US, and made significant headway in partnering with the Cleveland Clinic back in 2009. Ever since, we're providing lots of value-added solutions across communications, administrative and clinical functions within organizations. Part of that success has been a real drive to succeed.

Irish people are known to overachieve in terms of their ambition and goals over the years. For a small country, we certainly box above our weight when it comes to delivering, whether it's in business, sport, or other parts of society. Ireland is native English speaking, which is an advantage. It's on the edge of Europe. We can straddle both what's successful east of us, in relation to looking at Europe and UK and other parts of the world, but also, as we look west, as well, as we're in a perfect position to be able to keep in touch with innovation. What Ireland is good at is taking the best solutions that exist on both sides of its geographic borders and bringing its education and innovation together, to enhance and better those solutions.

From a national healthcare standpoint, Irish doctors and nurses are very well regarded across the world. In our travels, mainly to the US, we see a lot of Irish clinical professionals who have been trained in Ireland with the Royal College of Surgeons.

We also have a very strong infrastructure, here in Ireland, to deliver capability.

Organizations like Enterprise Ireland and IDA have been pivotal in promoting foreign direct investments into Ireland. Those organizations, building on the opportunity and talent that exists here in Ireland have been pivotal in terms of helping our companies succeed overseas.

RelateCare has grown considerably since it was first established in early 2014. Recently the company opened a new facility in Tralee. Can you tell our readers about what services the company offers and key milestones the company has passed as it grows within the Irish and US markets?

We opened up our third office in Tralee in June of 2022. We still retain our headquarters in Waterford, in the southeast of Ireland, and we also have a presence in Cleveland, Ohio. We are about to open a location in Little Rock, Arkansas as well. We're providing a range of virtual services to patients, caregivers and providers across Ireland and the US. We're touching nearly all the steps along the patient journey, from pre-hospitalization and pre-visit all the way through to post-discharge. We have teams of administrative and clinical resources that provide patient registration, scheduling and a wide range of vital functions; we're checking for insurance, we're triaging patients through our clinical teams, and we're following up the patient's post-discharge to hopefully avoid unnecessary readmissions.

We've had many milestones over our journey. In the last couple of years, we've expanded beyond 1,000 employees. Those employees are based across Ireland and the US. We're also working with four of the top 20 US health systems. In fact, it's eight of the top 200 hospitals in the world that RelateCare can claim as customers, and we're delighted.

In Ireland, RelateCare has also supported the national health service executive in its public response to the COVID pandemic by providing critically important functions. We've had a number of teams supporting this vital national healthcare effort through difficult times, and over the last three years, since COVID broke in 2020.

You've mentioned that your service is in four out of the 20 largest healthcare facilities in the US. What kind of expansion do you plan within the US market?

The US market is a very important one. It's actually the biggest market we provide services to. We've built up a great reputation with the customers that we work with. We began with the Cleveland Clinic and being such a well known and best-in-class healthcare institution, this opened up a lot of doors. We're now working with several large health systems across the US. We're also working with several very well-known academic and medical centers. We plan to grow our footprint with the organizations we already work with, but also to expand with new customers in the US.

Again, in 2022, we've seen the continued addition of several new large-scale healthcare customers. Testament to the success of working with many of these organizations is the longevity of our relationships with them. Many of these are multi-year relationships. When we think about the Cleveland Clinic relationship, it goes beyond 12 years. We've been working with the Stanford Children's in California and Texas Children's in Houston since 2014, showing how sometimes small, developing relationships can result in big opportunities.

We have a proven ability to show value early on in those relationships and then broaden the services or the solutions with those customers. We might start off supporting an organization in a consulting or administrative manner, and then as those services and solutions deliver value and return on investment, organizations will look for a broader set of solutions, so we might then provide clinical solutions to those organizations as well. Trust is probably the biggest foundation stone that is required, especially in healthcare. These organizations trust us with interactions with their patients and this is absolutely critical and key. But ultimately, we must be able to demonstrate value, as well, and be able to prove to these organizations that we can provide creative solutions in a competitive way, even better and more cost-effectively than they can provide themselves. This is the mix of attributes that are key to our success and allow us to stand out relative to competitors.

The COVID-19 pandemic has put a spotlight on the healthcare sector globally, and particularly the digital healthcare sector. What kind of changes has the crisis brought to Ireland's and the US' healthcare sectors, and how is RelateCare taking advantage of these new opportunities?

From our own point of view, and being a service provider to healthcare organizations, the very first challenge that we had to adapt to was remote working. Within two to three weeks, we essentially shifted 95% of our workforce to work remotely; a huge effort went on to coordinate our teams across different locations. We did that largely in a seamless way from a customer standpoint. That remote working and increasingly hybrid framework continues to be an effective workplace strategy for us.

In relation to digital health, what we saw with many of our US customers was the advancement of virtual appointments, where patients were no longer being seen in the traditional face-to-face hospital setting. We worked with our customers to enable those virtual appointments, a huge shift for people, where patients of all ages were used to essentially parking their car or coming in through public transportation to physically visit healthcare settings or sit in waiting rooms.

That was a big shift for our customers, and it shifted the type of work we did: a lot more preparation around appointments was needed, and making sure that, from a virtual perspective, from a digital perspective, the patients could be connected efficiently with the physician. Some of these organizations shifted to virtual care by as much as 80%. Physical appointments  have subsequently come back as the pandemic has receded, but it has changed the world in terms of people's attitudes to how they receive healthcare, and how they portray the clinical setting. It has opened up the possibility for people to securely and safely virtually engage with their healthcare provider, and, depending on the condition, or depending on the symptoms, can be a quicker and more amenable way of receiving medical diagnosis or clinical advice. That was one of the big shifts.

What we saw in our business, over the last two, three years as well — and again, this applies to both the Irish and the US healthcare setting — is that people's minds have been more opened up again toward healthcare consumerism. Certainly, the organizations that we work with are much more acutely aware that they need to offer choice to patients in how they access services, whether it's a virtual visit, or whether it's how they schedule an appointment or how they receive follow-up, post-hospitalization or post-visit. Many of our interactions with patients are not entirely, but certainly partially, migrating toward  online or self-service channels. We have a number of initiatives in place at the moment to look at ways that we can drive more self-service or drive more options to patients. Those initiatives are in collaboration with our hospital partners — and being able to offer a choice to patients on how they want to communicate or how they want to interact with their healthcare provider, both pre-hospitalization or post-discharge. There's been a big drive, as part of that, toward online patient portals. We've seen a lot of our hospital partners in the US try and roll out or leverage online portals as a means of communication and providing those types of self service options.

Here in Ireland, the rollout of electronic health records is well underway. It has been noticeable what has been achieved in the US in this respect, and there is great potential here in Ireland. Ireland is on the cusp of something really good in this regard: being able to offer a more uniform patient experience and, again, for caregivers, employees, consultants in the hospitals, or GPs who are working with the Irish public.

Is this technology to make this possible designed by RelateCare? Is this something that your company is handling?

We collaborate with technology partners and with the hospitals. We don't develop the technologies ourselves. But we often work in a consulting capacity or in an advisory capacity to help with the design of workflows, patients' flows, and escalation pathways. In the US, we do design scheduling algorithms. We design scheduling logic that is often imported into electronic health record. That essentially opens up decision trees for agents to schedule the right appointment with the right physician at the right time in the US. It largely accommodates the US market. It would also accommodate the private healthcare sector here in Ireland. It's geared toward healthcare consumerism aspects that, for example, if I am a patient and if I cannot be seen in a healthcare organization in a timely manner, I can go to a competitor, hospital or alternative provider organization. It's geared toward more of a privatized model versus public model.

Ireland has set out to have net-zero carbon emissions by 2050, which has sparked a huge rise in green investment across the country. What kind of efforts is RelateCare and its larger parent companies making to cut down on their carbon footprints and create more sustainable pathways for healthcare?

We're striving toward ISO certification over the next couple of years from an environmental standpoint. We're at a stage where we're laying the foundations for that to happen. We're ISO certified in other areas at the moment, including information security, and quality management. Over the last 12 to 18 months, there has been a huge drive and a huge focus or spotlight put on this area.

Just some practical things that we've looked at internally are in relation to the equipment that we use, whether it's the IT equipment or other machinery.  We're looking at how we minimize that carbon output from its use.

Similarly, we will provide supports and assistance for staff to work remotely. Again, in an efficient way, when it comes to carbon footprint, we are encouraging people to work in a hybrid working model. We're cutting down on unnecessary travel time into and out of our offices because we obviously have international locations. We've also cut down on our overall flight times and the number of flights we take has been reduced. We're increasingly using virtual platforms to communicate effectively and drive productivity.

American FDI in Ireland stood at $390 billion in 2020, more than the US total for Brazil, Russia, India, China, and South Africa combined. As a company that perfectly bridges these two markets, what is your perspective on Ireland and the US' relations in terms of business and partnerships? What synergies are currently being created in healthcare?

As a company that strides both side of the Atlantic, we're very active with Enterprise Ireland as we try to expand into the US. We've worked extensively with the local economic development teams in the US in terms of the physical locations that we've expanded into, including Ohio and, more recently, Arkansas. We've seen the great healthcare work that goes on across both areas. We have active membership in the American Chamber of Commerce and know that team there very well. We've had a recent visit from the American ambassador to our headquarters in Waterford, which was a great success. That followed on from a business introduction in June, and other select USA events designed to connect companies.

There are nearly 50 million people in the US who claim Irish ancestry, and that strong Irish linkage is something we have positively experienced as we've traveled across multiple states and met dozens of healthcare organizations. We are delighted to have 25 existing customers of RelateCare US hospitals. We've seen the impact of having good business relationships between these two countries as a platform. The government here in Ireland and the US administration do startling work in keeping those ties very strong. Even through the pandemic, efforts to keep traditions going, such as St. Patrick's Day, showed how important these ties were even at the height of a global crisis.

You've been the CEO of RelateCare since it started and previously worked with parent company Rigneydolphin. I imagine you spend a lot of time between both Ireland and the US. What are your current top three priorities as CEO of RelateCare, and what objectives do you have for the company in the next five to ten years?

The objectives could shift over time depending on circumstances that are going on. Right now, with inflation and rising costs, one of our key priorities is how we can improve conditions for employees.  We're working very hard to provide the best working environment for employees, people that have trusted us to foster a positive employment model that allows them to grow. That can be across compensation benefits, but it can also be across in how we engage with our employees on a daily basis, and the culture in our organization. There have been significant efforts over the last 12-18 months in relation to our vision, our values, and the culture that we want to instill in our organization.

That's pronounced now because everybody is feeling the pinch when it comes to rising household bills and other costs that are there at the moment. We're looking at ways in which we can make it easier for our people when it comes to being able to deal with that. Also there's a huge amount of uncertainty at the moment in relation to the Ukraine-Russian war and in relation to other economic headwinds that exist as well. Again, we're just trying to support employees by making a big investment in assistance programs and general employee supports.

From a customer point of view, we do a huge amount of work across the patient journey. It's very valuable work. We're not providing any face-to-face patient care, but we are interacting with patients during their hours of need, contacting a hospital to schedule an appointment, and actioning a range of supporting but critically important support tasks. Sometimes it can be a very worried parent contacting hospital to schedule a pediatric appointment. We try and make sure that that the experience, and the outcome of those interactions, is as positive an experience as possible. Our internal mantra is: every interaction matters. It's part of the rollout of our vision and values and trying to instill the right culture in the organization in question.  So, making our employees again feel that they're making a difference, on a daily basis, is really important.

The second part of that is obviously working with our customers to try and attain the right information, to showcase that value added or that return on investment. That return on investment for our hospital partners can be commercial and financial, in terms of saving or gain. But it is also about trying to measure other aspects of the work that we do around patient satisfaction and patient experience, and this is very important. Getting those results of the work that we're doing, that's a critical part of what we're trying to do.

We're also trying to grow in a very sustainable way. Balance is really important. If you don't have the right balance, you can grow too fast, and the challenge to retain that new business becomes impossible if the right resources and structures are not in place, damaging the ability to expanding in the long term. Striking the right balance between sustainable growth is critical. As you can imagine, over the last three years, the healthcare partners that we've had have leaned on us more and more: for universal staffing, shortages and so on.

We're often asked to provide more and more support. The easy response for us as an ambitious provider is just to keep on saying yes as we always want to assist. But we need to manage the expectation around growth and time to make sure that we can deliver. Delivery is critical. Our reputation in the marketplace around being able to deliver is another key aspect of what makes us the best in our field.

Just another thing to throw in would be around innovation. Innovation is critical. We've been running a value proposition project in our organization for most of this year. It's centered on bringing innovation into our service offering, making sure that our services and solutions are aligned with current challenges and opportunities in the marketplace. We are looking at lots of different areas. We're largely a people-based organization, but we do utilize technology and we want to bring more blended technological and human solutions to the fore. Part of that is driven by the shortages we just spoke about, from a staffing perspective, but just real opportunities to automate some of the low complexity tasks or activities that still retain our people in the process, and have those people pointed toward more complex activities and move up the value chain in terms of complexity. That would also afford great opportunities for our people to progress and upskill.