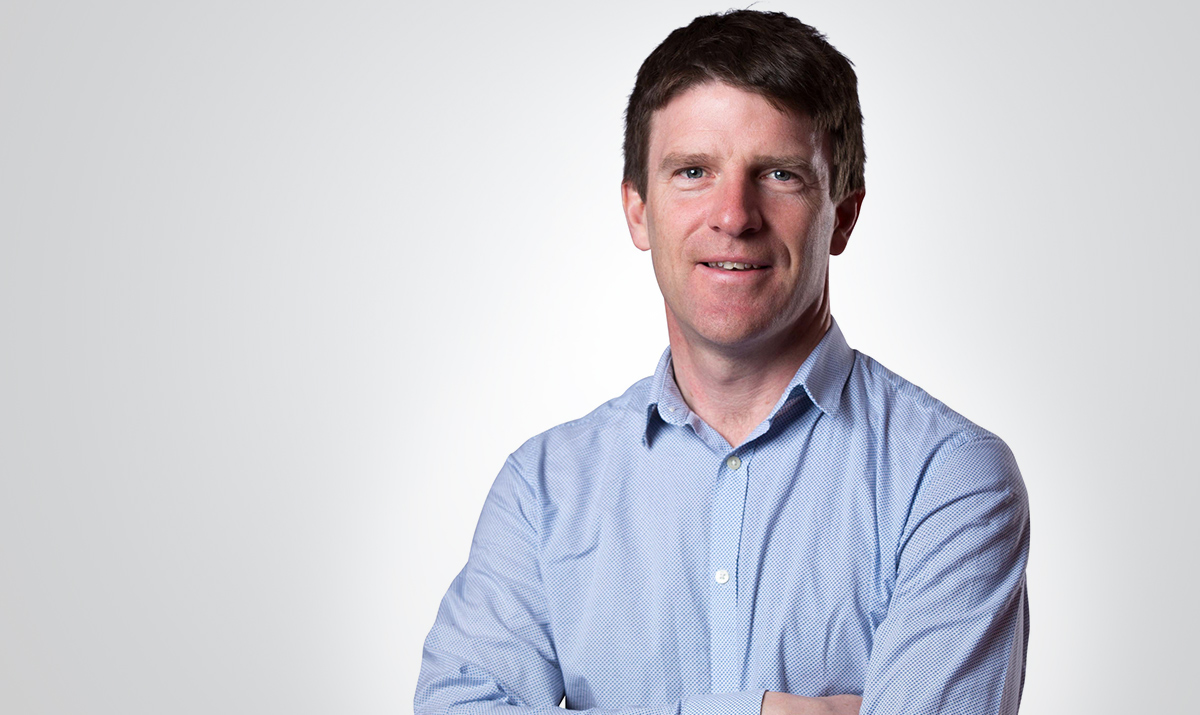 15 Jan

Interview with Conor Russell, Vice President of Operations, Boston Scientific, Ireland

BF: Ireland is one of the top five global MedTech hubs in the world and the second largest exporter of MedTech products in Europe. The industry saw a lot of attention during the pandemic and has seen itself increase in value. What key factors have led to Ireland having such a robust MedTech industry and how does it stand out from the other international markets the company works in?

Conor Russell: Ireland has a remarkable track record in the MedTech sector. The industry employs in excess of 40,000 people across the country, and we've had huge success in recent decades. Our people are highly educated, and we have a very high performance and collaborative track record on complex global projects and product launches. Our access to the EU allows the free movement of goods and labor, providing many interesting investment and research opportunities. Covid reminded us of the stability that we've worked hard on as a country and as an ecosystem, from stable corporate tax rates to government policy and education. We managed through Covid in a very business friendly, pragmatic way. Ireland's a small country, so we can get our point across as an industry to make sure that government policy is supporting industry and society as a whole. Our government and our industry took responsibility throughout Covid to ensure our global supply chains continued to function. We're a global manufacturer for patients worldwide. We were able to keep our global supply chains open and our products flowing to patients.

BF: Boston Scientific employs more than 6,500 people across Galway, Clonmel, and Cork, making it the largest life sciences employer in Ireland. Can you give us an overview of what the company's Irish sites provide and what expansion plans is it currently planning in the country?

Conor Russell: Boston Scientific is a global leader in the MedTech industry and has been for over 40 years. The company has 41,000 employees worldwide and generates about $12 billion in revenue. Most importantly, we're transforming the lives of 33 million patients every year with the products that we design and manufacture. We have 17,000 different products across a broad portfolio of diseases and conditions, from cardiac issues like arrhythmias, heart failure issues, and fibrillation to vascular diseases, specific cancers, chronic pain, and many other types of conditions. We have three manufacturing sites in Ireland.  Our first site was in Galway in 1994, then we added our sites in Cork and Clonmel in 1998. We have had a fantastic workforce with very strong results over those years. Technologies we manufacture in Ireland include heart stents and valves, defibrillators, pacemakers, esophageal stents, vascular balloons and many more products. Our Irish facilities are an integral part of the company, and over the years we've added R&D, product design and other high-skilled capabilities as the company has invested in its footprint there. Given the skilled workforce, access to the EU market and global mindset, Ireland provides a huge opportunity for us to continue to grow and expand into new markets and different technologies. Boston Scientific is a strategic acquirer of new companies, and Ireland will certainly play a major role in expanding our reach.

BF: Some R&D for Boston Scientific is done in Ireland aside from the 12 million medical devices produced each year from the country. What new innovations are currently being worked on in Ireland and what kind of impact are they expected to have on end users?

Conor Russell: The skill sets we have in Ireland are mostly manufacturing and product development. We make many devices that go inside people to treat them. Delivering the highest quality and highest reliability is an expectation of the industry. Some of these technologies — like artificial intelligence, robotics, automation, big data analytics and cloud computing — can help us automate decisions, leaving employees to focus on more critical aspects of their jobs. As a company, we're investing hugely in those technologies and are very excited about the opportunities digitalization will bring to our manufacturing processes.

BF: Ireland currently ranks third in the highest level of education among OECD members. While the market is well known for its R&D capabilities and skilled workforce, there remain gaps as companies expand their operations. How would you assess Ireland's current skills level in MedTech and what is Boston Scientific doing to raise skills and train the next leaders in health tech?

Conor Russell: Our talent base is extremely strong and growing in MedTech. It's a very strategic industry for Ireland and we've worked with our academic and government partners to make sure new graduates are serving the future skill needs of the industry. We've seen great success with that. Talent is one of our key focus areas within Boston Scientific. It's a very competitive market out there. We work hard to have a diverse and inclusive culture to fuel our ability to innovate as a company. We have four active Employee Resource Groups in Ireland that promote inclusion and celebrate people of any disability, sexual orientation, gender or age. These groups help shape our culture to be more inclusive and make us an attractive employer. It also helps us retain the best talent and continue our journey.

Leadership is another important area. We've worked hard to build a robust pipeline of strong female talent in our organization. We're doing that through tailored development and sponsorship programs, directed succession planning and planful recruiting. We also run dedicated sponsorship programs internally. Our accelerated program helps to develop and promote our female talent to give them opportunities.

Growing our people on the manufacturing lines to learn new skills is another focus for us. We've initiated the GROW program that was deployed across the organization. It provides our manufacturing employees with the new skills and experiences they need to take on ever-increasing roles and responsibilities. We've used that program effectively to fill skills gaps as well as provide a huge engagement and retention aspect to our workforce. We have a huge opportunity in Ireland, with a workforce of 6,500 people, to develop our talent internally and give them the right experiences to take on the roles of the future.

BF: The company has set a goal to achieve carbon neutrality in its manufacturing and distribution sites by 2030. The company has also stated it wants to source all electricity from renewable sources by 2024. How have Boston Scientific's Irish operations supported the company's goal to lower its carbon footprint?

Conor Russell: It's an extremely important area for us. We take seriously our responsibility to improve patients' lives, but with that also comes the responsibility to protect our planet and do the right thing for the environment. We were one of the first companies in our industry to declare our carbon neutrality goals back in 2017. We wanted to be carbon neutral in our manufacturing and key distribution sites by 2030, and we're well on our way to achieving that. Last year we announced a $100 million expansion at our Galway facility that included a new 40,000 square ft. manufacturing space that's powered by renewable electricity. There are many other similar projects underway across our Irish sites that are going to help us on the path to carbon neutrality.

More recently Boston Scientific has established ambitious science-based targets that will set us on a path toward net-zero carbon emissions across our entire value chain by 2050. Our emissions reduction targets have been approved by the Science Based Targets Initiative (SBTi), making us one of the first companies in the healthcare equipment and supplies sector to have targets verified under the SBTi Net-Zero Standard. This gives an indication of our commitment and ambition in this area.

BF: The US is Boston Scientific's largest market, making up almost 60% of the company's net sales in 2021. What kind of important synergies are we seeing between Boston Scientific's Irish and US operations?

Conor Russell: We operate as one team with global teams delivering new technologies and solutions to physicians and their patients worldwide. We collaborate with people across the globe on developing next-generation products and launching and commercializing them, making sure they're available for markets worldwide. The synergies between Ireland and the US are extremely high. It's a unique relationship with a deep understanding and strong ability for collaboration. Working together, we've achieved fantastic results and made huge strides in advancing the technologies and solutions for patients.

BF: You stepped up as Vice President of Operations at the Clonmel plant eight years ago and have seen the company successfully grow during some fairly challenging times! What are your current top three priorities as Vice-President of Operations, and what kind of vision do you have for the company moving into 2023 and beyond?

Conor Russell: Enhancing the skills of our existing talent for what's coming down the track in enabling digital technology, new types of products, and solutions that we're going to participate in developing or manufacturing is a top priority. The skills needed in the future will be broader and more diverse than what we need to be successful in the past, and our talent development strategies need to support that change. We are constantly engaging with our ecosystem to hone the skills of the future, as well as making our site the most attractive culture it can be to bring in new talent and new graduates. Like other industries, we've been faced with significant supply constraints through Covid and beyond. It's important that we partner with our suppliers to ensure adequate capacity and resiliency so that we can get the materials we need to fuel our growth. Our vision for our operations in Ireland is to continue to build a unique and differentiated talent pool that can help our Ireland operations, and the company more broadly, achieve its goals in growth and in bringing  new technologies to market.

BF: Do you have a final message to the readers of USA Today?

Conor Russell: Ireland's MedTech hub and ecosystem have a great mix of academia, research institutions, multinationals, suppliers, startups, and government support. Collaboration here is relatively easy and efficient. As a global hub in a small space geographically, we can work together very effectively on areas such as developing our national skill base or collaborating with research institutions on future generations of technologies. This is rare. Therefore, Ireland provides a unique opportunity in that space.