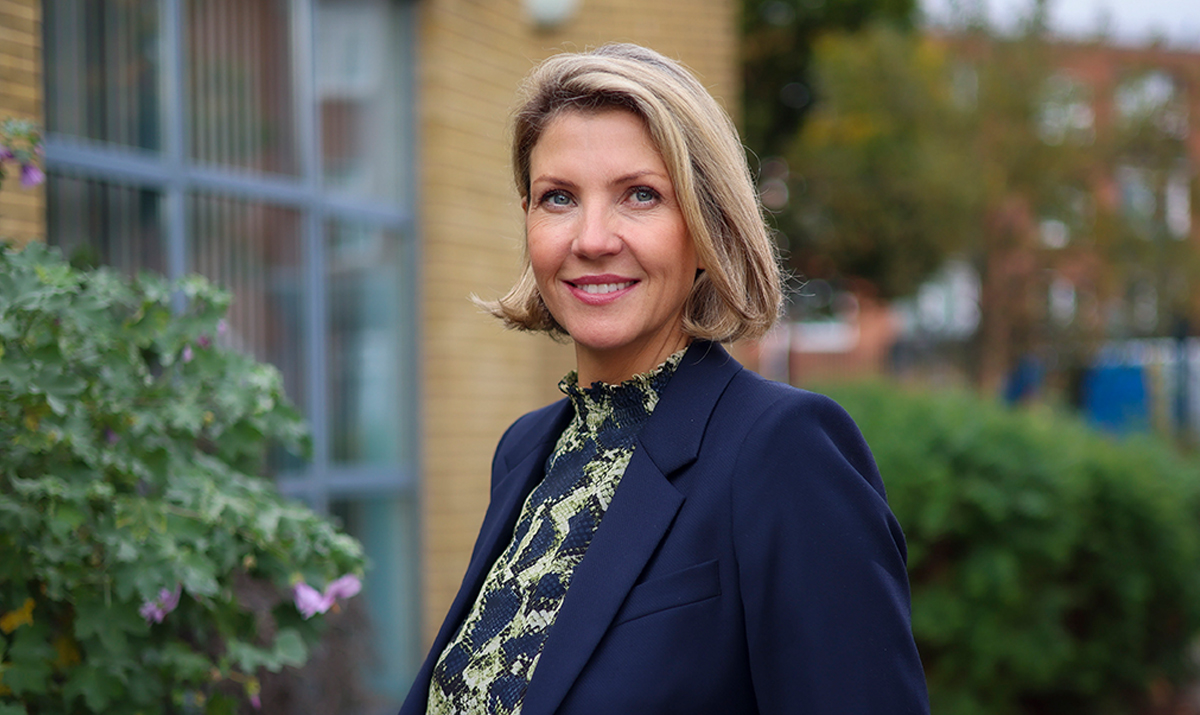 09 Jan

Interview with Deborah Threadgold, General Manager of IBM Ireland

Business Focus: Ireland's tech sector has grown significantly in the last decade and is now the second-largest exporter of ICT and IT services in the world. However, recent job cuts have raised questions as to whether the market's tech bubble has popped. As one of Ireland's top leaders in the tech landscape, can you give us your insight on why Ireland's tech sector has done so well, and what the future looks like for its continued growth?

Deborah Threadgold: Let's start with why the tech sector is so successful in Ireland and the huge role Ireland itself has to play. We've had a history of political stability which makes it very attractive; Ireland invests a lot in many sectors, especially tech; and we have very good relationships with the government, which goes out of its way to make itself accessible. What's more, Ireland's membership to the EU, our strong connections to the UK, and our historical relationship with the US all help to give us a unique position. The common language helps a little too!

The tech sector depends on its ability to constantly develop and hire new skills. So another reason why Ireland has been so successful is because it's a great place for attracting staff. Not only do we have a very strong domestic university sector, but we also attract a lot of international talent. To give an example, IBM Ireland is home to over 60 different nationalities.

As a result, there are a lot of multi-national corporations here in Ireland, across all sectors. One of the things that is changing dramatically in the market is that we are moving away from a totally competitive environment to what I call co-opetition. IBM has formed strategic alliances with a lot of companies traditionally perceived as competitors. That's not to say we no longer compete, but we recognize we have a joint responsibility to Ireland to make sure that we play our part in developing talent and growth.

If technology was known as an enabler before, it's absolutely an enabler now; just look back over the last couple of years. It's technology that's allowed us to stay connected, work, learn and shop, and it's only getting stronger, faster and more secure. The recent tech job losses featured in the press have caused some concern, but my perception is that there are lots of companies absorbing many of the staff. I see it more as a correction, stemming from some organizations, by their own admission, having been a little bit over-ambitious in their growth plans and now having to adjust. We too made a hiring announcement at the beginning of the year, but I'm delighted to say we overachieved.

BF: IBM was one of the first big tech companies to join the Irish market way back in the 1950s. The company has grown a lot recently, with 400 new jobs posted during the pandemic and 200 more jobs announced in 2022. How has IBM grown along with the success of the Irish tech sector, and what recent milestones has it passed in its drive to create state-of-the-art tech?

Deborah Threadgold: We're the longest-standing multinational tech company in Ireland, established here in 1956. IBM is probably almost as famous for its ability to transform as it is for its technology. IBM started with just three people in the Constitution Room in the Shelbourne Hotel selling software and hardware, a business that has expanded beyond recognition. We were the first organization in Ireland to build a purpose-built manufacturing campus and then add value-added services. Today we also have a significant software development facility and a research laboratory celebrating its 11th year; it's one of only 12 in the world and the only one inside the EU. Research is at the heart of what makes IBM different and it's important for Ireland because it keeps us at the forefront of how emerging technologies can be used in addressing societal and business challenges, anything from managing pandemics to digital transformations.

We are also home to pan-EMEA functions: a digital organization, consulting hubs, and the legal and finance operations. The collaboration and connection between these units makes us that little bit different. And we've expanded our presence beyond Dublin to Cork and Galway as well. Over the long run I think our success has come from constantly reinventing ourselves to bring new products and services to market.

BF: This year IBM and Enterprise Ireland partnered to scale up high-potential startups through its OpenXChange program. Given its size and years in the market, how has IBM positioned itself to lead up-and-coming tech entrepreneurs in Ireland, and how do these new entities enrich IBM's own platform?

Deborah Threadgold: Ireland is fascinating because of its ability to produce startups and is disproportionately producing a high number of unicorns. We are partnering with Enterprise Ireland, which works with about a thousand high-performing new companies. It brings on board about a hundred a month and their ambition is to double that rate. We also partner with incubation hubs around Dublin, like Dogpatch Labs.

What's interesting about IBM's approach, where we really add value, is we work with companies as they start to scale. For example, when they start to branch out internationally or when they try to broaden their portfolio to reach new markets. To those, we bring our software platforms and technology, mentoring, coaching, and other resources too.

The involvement of our research and software development teams means we gain from this. They are constantly studying, redeveloping and adding to our portfolio based on the trends they're seeing in the market. This in turn attracts even more talent back to Ireland when they see it's such a hub of activity.

BF: IBM has been a strong partner in education and training in Ireland. Just this year the company signed an MoU with Trinity College Dublin to research quantum and AI and advance its pre-PhD program. How have efforts like these helped to build a solid foundation for tech skills in Ireland, and what more is the company doing to fill in necessary gaps in needed talent?

Deborah Threadgold: The Trinity memorandum of understanding was not only great in its own right but a really good example of how fast Ireland operates, from conception to a signed MoU in a matter of months. One of the things that we fully recognize is that you can't just develop an offering and expect it to land in a market, you have to develop an ecosystem. And that ecosystem is about industry use cases, academia, and skills development. That's why we went to Trinity. The plan is to bring 35 pre-PhDs on board to work with industry partners on real use cases. And we're now broadening it to other universities and other partners like MasterCard.

That's a specialized case, another much broader example of filling the skills gap is our recent cybersecurity grant of $500,000 to the city of Dublin's education and training board. It was just one of four made outside of the US. It's designed to help schools and educational facilities protect themselves from data breaches and help students to understand how they can protect themselves.

However, our most prevalent way is through our free online learning platform called SkillsBuild, which is supported by the Department of Education and several industry partners. We go to underprivileged areas in Dublin and introduce students aged 14+ to the tech world, covering digitization, security, data and artificial intelligence.  We provide mentoring and help them develop interpersonal skills. After several years on the program, they get a recognized qualification.

Importantly, SkillsBuild is now also available to adults who may already be working but who have decided they want to change career. This allows them to look up where the opportunities are, compare their skills to what is needed, and get the accreditation badges to make themselves more marketable. Helping to close the skills gap is one of the big givebacks we can do as a multinational.

BF: You are a known advocate for gender inclusivity, both at the company and in business. You mentioned recently that when you started at IBM you were one of the few women at events, which you embraced. How has the tech sector transformed in terms of inclusion since you started, and why is diversity in the workplace so important?

Deborah Threadgold: I took on my current role at the beginning of 2021 and returned to Ireland in the summer of last year. Honestly, I was staggered at just how many women there are in senior positions across the Irish tech landscape. There are some fantastic women leading businesses, but what's evident to me now I've been here a little bit longer is that we still have a gap below the top level.

Although we've made a lot of progress, we need to do a lot more. I think we have to go right back to the start to excite young girls to want to come into technology. So, it's not just about widgets and qubits, it's about how technology can help address the challenges facing us in the world, such as climate change, treating diseases, or even managing pandemics. Equally importantly, we have to figure out how we retain women once they've joined because there is a stage in their careers when they are more likely to step away.

But inclusion is so much bigger than that; it encompasses race, LGBTQ+, disabled people and more. For example, IBM has a focus on neurodiverse hiring. It might surprise you to know that we see a higher proportion of neurodiverse people working in software or development. IBM also has very established internal networks of people who want to connect with others that they see very much like themselves or who feel they have something of value to bring to the group.

Mental health and well-being are other important topics. The pandemic has had an impact on so many staff, but it's also about whether people feel valued and if they feel engaged. So, this is why our partnership with Irish Life is important: it covers health, nutrition, mental health, well-being, exercise and more. It's not a tick in the box exercise, it's critically important that people feel that support is available, particularly coming back to a hybrid working model that's so different to before the pandemic.

 

BF: You stepped as head of IBM Ireland two years ago during a time of great change for Ireland and the world. Previously you worked at a pan-EMEA level to establish a hybrid cloud model for clients. As CEO of IBM Ireland what are your current top three priorities, and what vision do you have for the company in the next five to ten years?

Deborah Threadgold: My priority is to continue to grow IBM's footprint in Ireland. To do that I need to demonstrate the political environment, investment, partnerships, startups, and all the magical things that come together to create a formula that's successful for Ireland, are also successful for IBM too. It's not only important to me but to all our people as well.

That brings me to my next priority. I hope my legacy will be that more people want to work and stay here. I want them to stay because they feel that they belong, that they're respected and valued, and also because they see that there's a career path for them. And then, I want them to tell their friends!

I was delighted earlier this year when a LinkedIn survey placed us in second place in a list of companies to work for in Ireland. And it's not an isolated poll, we've seen ourselves go up the rankings in various surveys.

My third priority, one that's close to my heart, is to raise the IBM brand in Ireland. Most of the other tech companies are consumer facing, so they naturally get more brand awareness. IBM is a B2B company and always has been, yet consumers can't make an online purchase, have an item scanned at a checkout or even swipe a card without using IBM technology, it's all around them.

Conversely, our new strategy focused on hybrid cloud and AI is certainly resonating with the business community. We ran an event a few months ago to which we invited clients and business partners; there was a huge turnout and the feedback was amazing: "IBM back to its best."

The three priorities are inter-related. We're not trying to compete with consumer brands, that's not who we are, but at the same time, IBM is unique. For us it's all about research, innovation and quietly helping to make the world better. We hire a lot of people, we contribute to the community and we take our responsibilities seriously. It's about doing the right things.

BF: What is your final message to the readers of USA Today.

Deborah Threadgold: Emerging technologies are key. That's why IBM invests in areas like artificial intelligence, quantum computing and security: they hold the keys to the future. We will continue to work closely with the Irish government and other organizations to ensure that Ireland continues to invest in them too.

I feel the transatlantic relationship is more important than ever. Under the EU-US Trade & Technology Council (TCC), I would urge both parties to accelerate their trade and tech agendas and work toward concrete deliverables that tackle our shared challenges. This means for example, aligning an approach on AI standards and facilitating secure transatlantic data transfers. As with so much, these two final thoughts also come back to people.