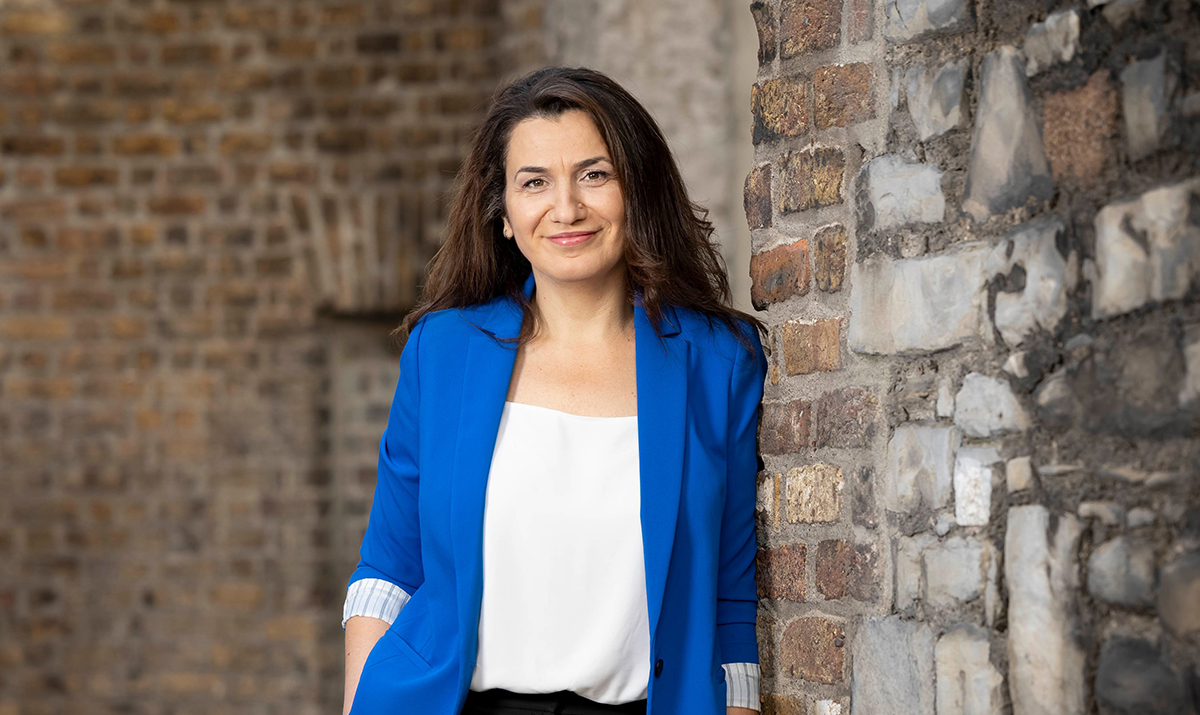 18 Jan

Interview with Derya Sousa, CEO of Kianda Technologies, Ireland

BF: Ireland's tech sector has grown significantly in the last decade and is now the second-largest exporter of ICT and IT services in the world. What are the main reasons Ireland has been able to attract such a diverse and strong tech sector and how significant is business automation within the local industry?

Derya Sousa: Ireland has been rapidly growing in the tech sector and has gained a reputation as a global technology hub over the years. There's a strong growth emphasis on software development and multinational corporations in Ireland. For instance, Google, Apple and Amazon have established significant operations in the country. The key factors Ireland has to offer are a highly skilled workforce and a favorable business climate. It's the only native English-speaking country now in the EU and it's at the edge of Europe, close to the US. The Irish government hugely supports the growth of the tech sector. The Irish work culture is easy to adopt, making it an easy choice for many international people to come work here and accept this as their home. Ireland is also a gateway to the European market for many international corporations.

We've heard some disappointing news about layoffs in the global workforce and in Ireland.  It's more like a correction in the market over …the last three years because we've seen more heavy hiring by big-name cloud providers due to Covid. There were huge demands that had to be met. Irish growth is going to continue and not be too affected by this. Business automation is an important aspect of the technology sector in Ireland, like in many other countries. Many companies in the country have now adopted automation, digital transformations, and streamlining their operations and business processes. However, there's still a great deal to be done. These concepts are broad and are never straight forward to achieve, so we need to implement and continuously improve them to make sure companies are meeting the changing demands in the market. Ireland is open to digital innovation and technology advanced use, so they're at the forefront of the market.

BF: The COVID-19 pandemic caused a huge shift in the way we operate as a working culture and saw a massive rise in digital products being used by global industries. What kind of opportunities has this shift made for business automation platforms and other IT segments?

Derya Sousa: The pandemic has been a catalyst for companies like Kianda, which provide cloud-based solutions, fast delivered digital transformation solutions and technology tools. We had to do everything we would've done in a remote working environment. All of a sudden, companies were looking for a solution like Kianda to automate their business processes. It's been a massive change for all of us. Digitizing business processes has been something that we've been talking about since we launched our product over the last twenty years. Helping companies to deliver custom software solutions to have their business needs and become more efficient and productive. This suddenly became the center focus of a company's budget. It's been a great help for companies like Kianda to be part of it and be able to help our customers. We've seen some of our customers building digital solutions overnight to do massive returns for ticket cancellations of events. Another one was in construction building a solution with COVID-19 forms to make sure the employees were returning to work safely, but they had to be built very quickly. There's no way they would've done this from a scratch software development approach because that takes much longer than using a platform with quick solutions to deploy.

BF: Kianda Technologies markets itself as providing a "no-code" business automation platform. Before we get into the company's trajectory and milestones, can you give our readers a description of what makes Kianda's business automation platform so unique? What efficiencies are gained by the company's clients?

Derya Sousa: Kianda is a no-code, low-code application development platform that enables users to build custom software development and solutions without the need for expertise in programming. The technology of our platform is designed to make it easy for technical and non-technical users to create custom applications that meet the specific needs of each company without relying on large IT teams. The technology of our platform is designed to make it easy for technical and non-technical users to create custom applications that meet the specific needs of each company without relying on large IT teams. The unique aspect of our platform is that it's one of the most flexible and modern enterprise solutions in the market that allows users to create end-to-end solutions without limitations. It also comes with seamless integrations into existing IT systems. Typical use cases where we see our customers using our platform are for business processes, where we would need to use a paper, PDF form, or back and forth emails, or spreadsheets. All of these interactions are time-consuming and reduce productivity, and their manual work can be automated, such as employee onboarding, supplier onboarding, company-to-company interactions, supply chain operations, finance approvals, quality, audits or inspections, and any process that companies might need to automate. The benefit they gain by using a solution like Kianda is reducing the time and resources they would need to implement a solution like this to improve their daily operations, thereby increasing efficiency and productivity for their operations.

BF: Kianda Technologies has done very well. The company attracted €1.5 million in financing in 2021. In the same year, the company had over 25,000 users across different markets. What major milestones has the company passed since you founded it in 2017?

Derya Sousa: Our main focus was growing our customer base and making sure our product was filling a gap in the market. After that period, we looked for our first round of seed investment of €1.5 million from an Irish VC and Enterprise Ireland. We've been growing our customer base, focusing on our team, and building the company. This investment helped us to accelerate our global expansion. We've seen solid attraction from Europe and the US since we started. We also started exporting from the very beginning, since our first customers. We have more than 35,000 users globally using our system on a daily basis, across different enterprise customers as well as smaller companies. We're working closely with a partner in the US and we're ambitious to see some results this year to help us grow in the East Coast region. We've also focused on building a product on top of our technology this last year, launched Kianda EHSwise, which is a software product built on top of Kianda's low-code technology for a specific problem of a specific industry.

Firstly, we're starting with the construction and engineering industries to help them automate and streamline their environmental health and safety processes, including inspections, incident reporting, audits, observations, energy consumption, registrations, and so on. We aim to help companies speed up their digitalization and adoption of digital technologies by giving them the most flexible software solutions that are ready to use and can be amended to exactly match their specific needs. Manufacturing and pharma will be the next sectors we'll be looking into as a go-to-market strategy. We've been doubling our revenue since we started, and 60% of our revenue has been from exports. We'll be focusing on this segment-by-segment go-to-market strategy and looking for our next investment series toward the end of this year.

BF: The company launched Kianda Academy in 2022, which is a novel approach to building citizen and professional developers in business automation software. How would you assess the level of skills in Ireland's tech sector, and what kind of gaps is the company looking to fill to build the brightest leaders of tomorrow?

Derya Sousa: Ireland has highly skilled tech talent and a technology workforce. The Irish education system is well developed and there are a number of universities at the global level and technical institutes that are doing a great job here, creating also a pool of highly skilled professionals. Having multinational companies and big corporations here attracts more talent to Ireland. There are some challenges when it comes to us competing for talent, as well as attracting foreign talent to come to Ireland in some areas. Retaining talent is crucial for us because there's nothing more important than our team. We can't move further if we don't have a team that can support us. One of the biggest challenges is the digital skills gap. It's not as difficult as in some other countries to find talent. However, software development programmers are hard to find. It's not something straightforward and easy for everyone. Only 0.5% of the world population is capable of coding, so this shows how hard it is to find programmers. Hiring programmers is a longer process than non-technical hiring.  The vision for Kianda has always been that everyone should be able to create software, not only IT and programmers. We need to be able to have a way of allowing non-technical, business users who have the knowledge to be more hands-on involved in digital transformation. That was the whole point of creating a technology like this. Kianda Academy and the documentation portal we launched at the same time are to help citizen developers create the technology they need, and for professional developers to speed up the delivery of software solutions.

BF: Kianda has been quite successful in penetrating global markets given the shape of its platform. Today, what is Kianda Technologies' international footprint, and what does the US represent for Kianda in terms of prospective clients, investment, competition, and skills?

We have US customers in different regions who found us online just by looking for solutions like Kianda's. A large IT company recently evaluated 25 different solutions globally and we came in the top three. We can do a great deal of IT in the US and we've raised our first round of investment. Our second round of investment will be international investors, mostly from the US. The low-code development market, according to MarketsandMarkets, is going to grow by up to $45 billion by 2025. The market is huge and there's a lot we can do there. The number of companies that are looking to automate their processes is increasing, and many have already started their digital transformation journeys. They have many different solutions, but they're lacking to connect these solutions with people. We provide technology for people to make their lives easier, but sometimes we're lacking to connect these tools and processes with actual people and their needs. Kianda fills a gap in the market to connect these by providing user-friendly solutions that are built for exact user needs. We're expecting to see results from our partner in the US over the coming months to help our growth there. We'll be looking again for international funds to support our global expansion as well as expansion to the US. The US market is significantly important to us. We're fortunate to be in Ireland and leverage the tight relationships between Ireland and US.

BF: You switched over from being COO to CEO just four months ago. Before founding Kianda, you also founded TeraDev Software Solutions and worked in IT consulting. You also won the IT Entrepreneur of the Year award in 2021 at the Women in IT series. Your career is inspiring! As the new CEO, what are your top three priorities, and what vision do you have for Kianda Technologies in 2023 and beyond?

Derya Sousa: Number one is building a strong team. Focusing on the hiring process, making sure we have the right individuals on our team, and retaining our talent. Making sure the culture we create for our company is flexible and listening to every staff member individually is also very important. Then there is developing a strong product. We build our technology in-house from the beginning, in Ireland. We have strong expertise in the area, but still, we have to ensure that our product is one of the strongest in the market and that the technologies we're using set us apart from our competitors. The other area is fundraising and financial management. We need to raise capital to fund our company's growth and operations. This may involve venture capital and angel investors in the future. Staying ahead of the competition is something we never stop doing. The vision of our company is global domination, and we'll get there. Kianda's vision is to create a way of making technology more inclusive for everyone by turning people into makers like us. We want to become the leader in the market and become that automation platform that companies are looking to implement to help them bring their different tools, people, and processes together in a way that it's the glue in the middle to help companies operate more effectively and efficiently.

BF: Final message to the readers of USA Today.

 

Derya Sousa: Ireland offers unique opportunities for people in the tech industry to grow, successfully build a business, and expand internationally. I'm grateful to be part of this here and to be able to leverage this strong relationship between Ireland and the US.