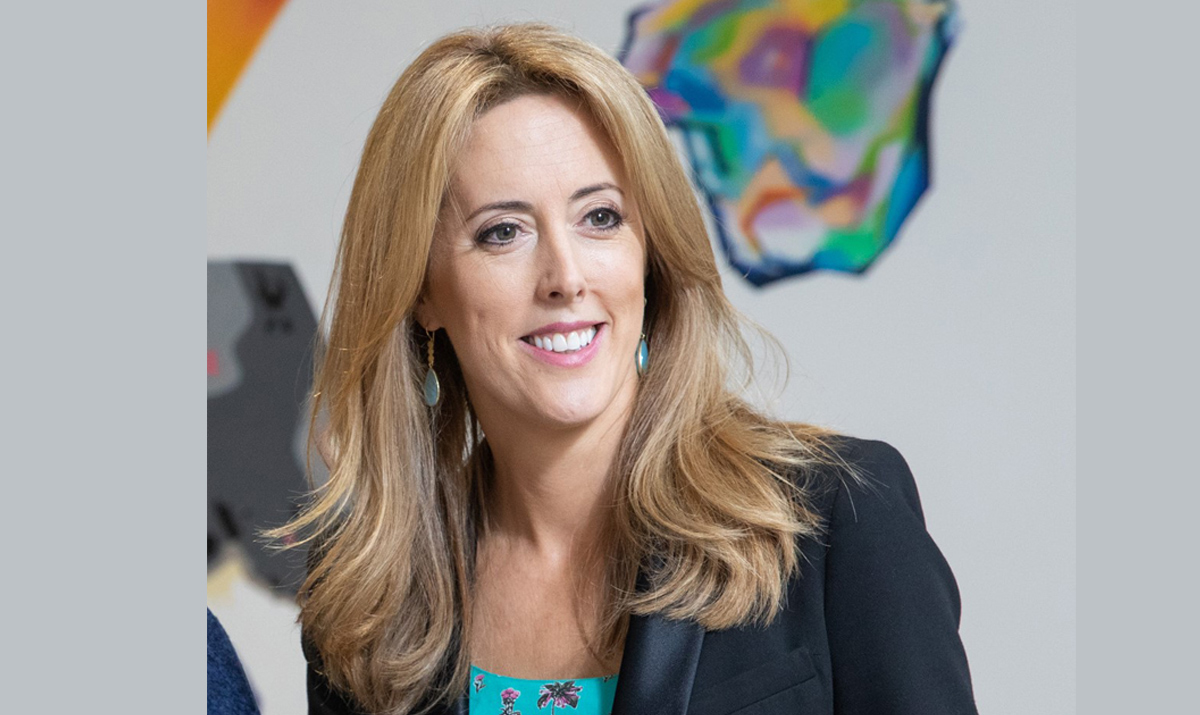 09 Dec

Interview with Désirée Finnegan, Chief Executive, Screen Ireland

BF: Ireland's film, TV and animation sector is worth around €692 million and is a top contender on the international stage, having received critical acclaim at the Academy Awards, the Palme D'Or, the Jury Prize and countless others. Can you give us an overview of the local sector's key strengths? How significant is it to Ireland's overall economy and how does it differentiate from other international screen industries?

Désirée Finnegan: This is how Screen Ireland defines the screen sector: we cover feature film and national cinema, television drama, animation, documentary, shorts production, and recently the organization's remit has started to expand into gaming. As Screen Ireland, we work across the full sector, from skills development through to development and production of content, into distribution, marketing and exhibition. On the last calculation, there are approximately 12,000 direct and indirect jobs across the sector. We had the best year on record in 2021; there was a very speedy recovery from the pandemic with approximately €500 million in production spend that year, which was 40% up on the last record year in 2019. It was a stellar year.

There were a lot of factors contributing to that. There was obviously the shutdown in 2020: six months of production being completely shut down. But as a government agency, we redirected funds during that time, from production into development and a whole suite of other avenues. We looked at things like how we could fund different elements of the sector, trying to assess how the industry would be impacted by the pandemic. In the end, there were 20 Covid support measures from start to finish and a huge investment in development. We really felt that development was something that could be focused on during that time, and then, once we would come back into production, we'd have hopefully a lot of really strong work ready to go into production. That did happen in 2021. It was a fantastic year but also very challenging for the sector.

But there was huge government support, first and foremost, not only in stimulus funding that was provided to the sector, but also in just how we would get back up and running safely. We worked very closely with some of the industry organizations here on health and safety protocols and industry guidelines to get everyone back working. Very slowly, it started to pick back up in August of that year. But it was just outstanding to look back at 2021 and see that the industry was that resilient, creative and innovative in how they approached going back on set. Production can be very challenging on a regular day, and then when you put protocols in place like that with the creative process, trying to work through that was something challenging. But the industry was great and there is a lot of incredible work that's come from that time. The recovery was key in 2021, and 2022 has also been a very strong year, more in line with 2019.

We look at the economic impact, and the gross value added to the economy, but we also, as an agency, prioritize the cultural benefit of the work.  We're almost finished with a report on the cultural dividend. It's quite a comprehensive study, looking at the cultural impact of the work that's been generated. You've probably seen An Cailín Ciúin, the Irish language film that is doing incredibly well at the moment. That's a great example of a project that is culturally so relevant and resonant for Irish society. It's a feature film that was done through a new program that is a collaboration between Screen Ireland, the Broadcasting Authority of Ireland, and TG4, the Irish language national broadcaster. It supports and promotes the Irish language. What we love about this program was the idea to give an opportunity to Irish language speakers to tell their stories on the big screen. We've had a few films already go through the program. We had Arracht, which was about the famine. We've had a film called Róise & Frank, a story about a woman who believes her husband has come back to life in the form of a dog. It did very well at the Santa Barbara Film Festival. Then we have the most recent film, directed by an incredible director Colm Bairéad. It's based on a short story "Foster" by Irish writer Claire Keegan. It has gone on to break box office records in the UK and Ireland, and it has been in cinemas all over the world. It now just made the shortlist for the Best International Film Oscar.

We're very focused on looking for new emerging talent using the Irish language, being able to tell their stories on the big screen, and then being able to see the impact of them globally is really fantastic.

BF: It looks like a promising year, especially starting off with The Banshees of Inisherin winning the three awards yesterday.

 

Désirée Finnegan: It's outstanding! You were asking what Ireland's strength in this sector is, and it is the creative talent, first and foremost. That goes across the writing talent, the directing talent, the acting talent, which will be so well known the world over. You look at something like Banshees, and it's an incredible example of that creative talent. But also seeing how the key team behind that film supports the local industry, as well, often giving back and supporting different initiatives that are really important for the sector. It's really incredible to see that generosity when they reach that kind of level and that profile.

The screen tourism benefits, and everything else, from that film are just immense. One of the local tourist groups was speaking on the national radio this morning about the impact that it has had on tourism for Achill Island alone. It's just incredible. Seeing that success alongside the Irish language cinema, developing our own intellectual property and telling our own Irish stories like that.

We see both the local and international — and there's a fine balance between them — the international large scale productions coming into Ireland and filming, but also then developing our own cultural stories and being able to tell them, not only for audiences at home, but also all around the world.

BF: You've successfully led local film, TV and animation to great international acclaim. We've spoken about your recent milestones, in supporting the local community. What recent funding measures and programs have been involved in this process as we climb outside of the COVID-19 pandemic?

Désirée Finnegan: We are very focused on development. We have increased our funding in development, ensuring that we have as many opportunities as possible for Irish IP to be developed to take ideas and concepts to a first stage development, and then through the rest of the process, through final stage development into production.

During the pandemic, we experimented with going broader with our funding. We supported creative talent directly with funding, including writers, directors and actors as creators. We had a program, for example, called The Voice, which was for directors. It's the first time it had been done. It was the Directors Guild of Ireland who came to us and had presented this idea, which we thought was fantastic. It gave an opportunity for directors to take an idea that they might have and just develop it into what we call a first stage of development, and then they could take it elsewhere, to the producer or production company. We had 30 directors coming through that program.

We have Spotlight for writers. It's the same idea. It's for new up and coming writers, so looking for new emerging talent, and people who have been historically underrepresented in the industry. We run that twice a year, and that's been really successful.

We do a lot of different support activities around that. The funding is awarded but we also do networking events and try to help connect new talent and support ongoing skills development.

BF: The government recently launched its Budget 2023, which increased the budget for the screen industry by €1 million. Additionally, tax incentives have been pushed forward to 2028. How is the 2023 budget for film and TV representational of the importance of the industry? What key new policies have recently been introduced to underpin its development?

Désirée Finnegan: The funding and the support from the department and Minister Catherine Martin TD, has been excellent. Funding is at an all-time high at the moment for the agency. Over the last couple of years, we've seen funding increase significantly. That has enabled us to make a number of key priority investments.

One of them was around expanding into TV drama. Historically, for 30 years, the agency was focused on feature film, but expanded into TV drama production a few years ago. That's been a huge growth area the world over. In 2015, we first started funding development for TV drama and in 2018 expanded into production. One of the first productions that was funded was "Normal People," which went on to be a huge success, and there was an amazing creative team behind that show. We were at Content London in December and just slated 12 TV dramas at that event. It has grown exponentially. TV drama production in Ireland has increased 145% since the development fund opened a number of years ago. TV drama is another key funding priority area. We're seeing great shows that have done very well such as "KIN" which did very well, "Smother" and "Hidden Assets," with a number of upcoming shows as well.

I would also highlight our skills development focus, which is another funding priority, and an important one. We have a team responsible for skills development within Screen Ireland. We have a couple of things that differentiates us from other markets. The tax incentive in Ireland is actually linked to skills development. It's one of the first in Europe to do that. What it means is that for every production that's over a certain value, there is a requirement to put together a skills development plan; each production works with our team to ensure that there is high level quality skills development happening on each production. That has been hugely successful. We've had about 1,700 participants go through that since we launched it.

BF: They get their tax incentives but they're getting trained at the same time.

 

Désirée Finnegan: It's great because it's happening at all levels. There are new entrants training, and there are established people who are also upskilling. It's great because it also helps feed back into us into places where there might be skills gaps, and we can help in terms of what kind of skills programs we're providing or working on with other stakeholders that are providing to address those gaps.

We also funded, with this increased funding over the last couple of years, a network of National Talent Academies. We have one for live action film and TV. We have one that is animation focused, because animation is really important in Ireland. It has been interesting to get a better appreciation of the reputation we have for animation the world over. There's such an incredibly talented animation community here. We were just recently in Los Angeles, and we brought 11 Irish animation studios with us to present at the World Animation Summit. To see their work showcased, alongside all the other countries around the world, is just fantastic. As part of that, it was important to ensure developing talent are coming through. So that's the Animation Academy. The two academies sit side by side and work closely together.

We also launched three crew hubs. Across the country, we have three of these academies that are about just building the crew base out. These are all very new, still in their infancy. But we'll see the results of those over the next few years.

BF: Is there anything else you're doing to train the next generation of leaders in film or TV?

Désirée Finnegan: We do a mentoring program that's really strong; we just launched the latest round in December. There are about 25 participants, and we have filmmakers like Lenny Abrahamson and some great people who are so successful and still giving back and supporting some of these local programs.

There is a suite of other training programs available. We were just in TU Dublin this morning launching a partnership which includes doing accreditation for different roles within the industry. Last year, our skills team developed what's called a competency framework. It's essentially mapping about eighty job roles within the sector. That has been a huge step forward.

BF: In December, Ireland and France signed an important co-production agreement that allows for tax incentives and subsidies between the two regions. What large international partnerships are most benefiting the Irish screen industry and what kind of synergies are we seeing happening?

Désirée Finnegan: The signing of the co-production treaty with France was definitely historic. We have relationships across Europe, the US, and the rest of the world that are incredibly important. Co-production is vital. Irish companies have partnered with countless countries around the world in co-producing; that's part of the fabric of independent production.

But the French agreement is one that we're particularly excited about because it provides a huge opportunity for further collaboration. What the French have done with their national cinema and the support that they give to their industry is just exemplary. For us, to see that there's a huge opportunity for cultural and creative exchange incentivizes more collaboration. We are looking forward to the Cannes Film Festival and doing a networking event there to really start to take advantage of it, so those European relationships are so important.

We have a very close partnership with the UK on so many productions. We are members of the EFAD group, which is the European Film Agency Directors. Those relationships — sharing policy, successes and challenges — are incredibly beneficial. It's been really important to us. The relationship with the US is strong too. On the international front, we opened the Los Angeles office the year before last. We just moved into a new office recently with the Consulate General of Ireland. There's a cultural officer there dedicated to working alongside our Screen Ireland representative and tasked with seeing that arts and culture support build is fantastic. Our executive there works on not only building relationships with international productions coming to Ireland and filming here as a destination supporting the ambition for Ireland to be a European production hub, but also for developing Irish companies, like the supporting the animation studios with a recent trade mission and helping Irish companies strengthen those relationships on the US side as well.

BF: One of Screen Ireland's key tenants is the promotion of Ireland as a filming destination. What are the key reasons Ireland is an attractive destination for international projects, and what large successes has Screen Ireland had in inviting major international projects into the country, particularly from the US?

Désirée Finnegan: The strengths that Ireland has, first and foremost, is the creative talent that we have in the country. The talent of the crew and the creatives in the sector is really strong. We also have a very talented visual effects and post production sector in Ireland. They've worked on some of the biggest projects globally and are a very talented group of creatives. There's also a world-class crew base here. With the increase in production the world over, meeting demand for crew can be challenging. Our experienced co-producers and the versatility of the locations have also been a real strength for us. Of course the government give their support with a very competitive fiscal incentive in the film and TV tax credit. There are a lot of strong elements that attract a great deal of productions here, it's probably the combination of all these.

BF: You were named chief executive of Screen Ireland in 2019 after 15 years of working in Hollywood with Warner Brothers. Prior to that, you worked on growing industry

involvement in the US with Enterprise Ireland. Your career is very inspiring! As the Chief Executive of Screen Ireland, what are your current top three priorities, and what vision do you have for the Irish screen industry as we move into 2023 and beyond?

Désirée Finnegan: We launched our three-year strategic plan last year and we articulate four key strategic objectives within it. The first one is around storytelling, and that is the pursuit of quality and creative excellence in the work that we are supporting. The second objective is focused on talent and skills development. As an agency, our focus is on the people behind the work, everybody involved in the creative process. It takes countless artists coming together to generate any one production. We feel really strongly that our focus must be on doing whatever we can to create the right environment for artists to be able to take creative risks and chances and feel like they're in an environment where they can have the freedom to pursue a creative vision that they might have. We also prioritize audience development, ensuring the work reaches as wide an audience as possible, and supporting the broader development of the industry infrastructure.

Long term, I believe the most important area is the development of Irish IP and Irish stories and ensuring that we continue to grow and develop that. The industry is made up of a broad ecosystem, and the international productions are an incredibly important part of that. There are significant opportunities generated through large-scale productions filming here. We had a studio project here recently, and it was made up of over 90% Irish crew and supported about 1000 people working on it in Ireland. To see that kind of scale, and the opportunity that gives people to get experience, and all the skills development that happens on those productions, the global reach that those films and TV dramas have, is outstanding. But also then, being able to bring those lessons back to the Irish domestic productions, and develop Irish IP and have the opportunity to tell local cultural stories, that's really important.

BF: Is there any other final message that you'd like to give to the readers of USA Today?

Désirée Finnegan: I would just like to highlight the value of cinema. I believe it is one of the most accessible of the artforms and it can be highly influential and impactful. It is important to do everything we can to support cinema into the future — that unique experience of going into a cinema or a theater, a communal experience, and watching something on the big screen.

I would describe myself as a passionate advocate for cinema, so the message of supporting cinema and the growth in local language filmmaking that's happening around the world, with audiences watching films with subtitles on a much more regular basis, that's something that's really valuable which helps preserve cultural diversity.

In Los Angeles last year with Minister Catherine Martin TD, we launched a platform called wheretowatchireland.com. The idea behind that is to be able to search out and find Irish stories wherever they are screening. What's great about it is that if you're living in New York or Los Angeles and you want to see maybe where An Cailín Ciúin/The Quiet Girl is playing, you can go to this website, and it will direct you to local show times. It is great that people now have the opportunity to see more stories from different perspectives and different local languages. For Screen Ireland it's about supporting our local story makers:  we're a nation of storytellers, so helping audiences around the world to be able to access those stories more easily is really valuable.