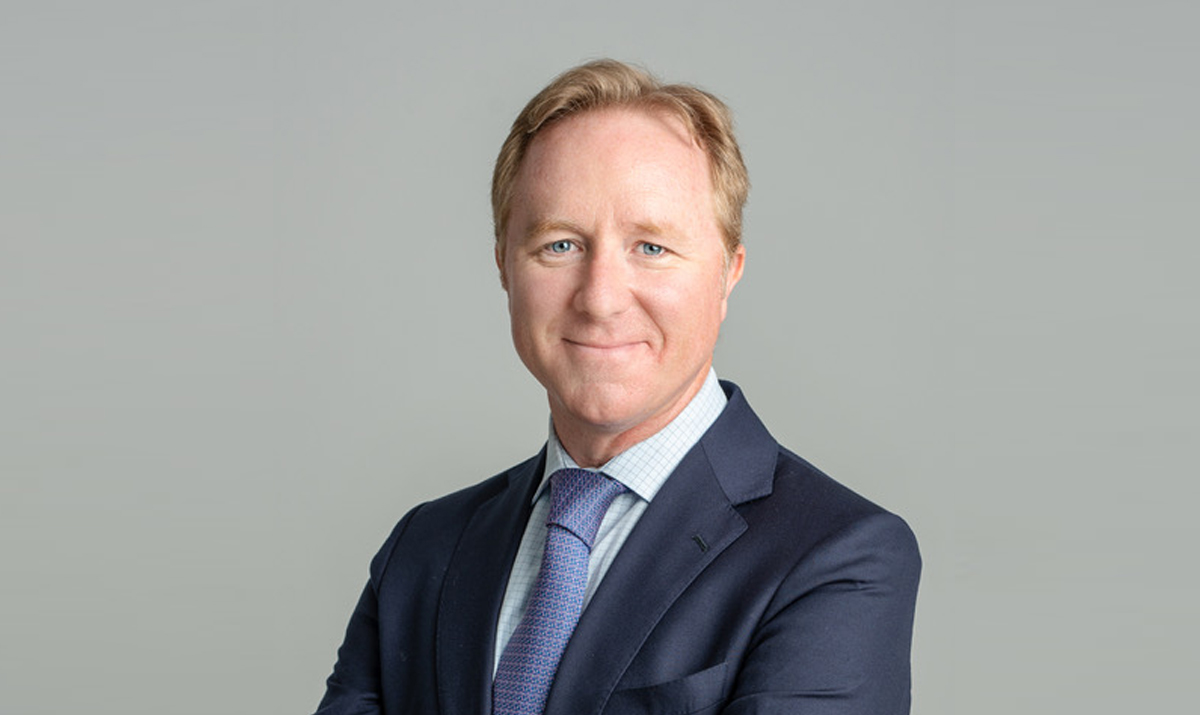 04 Dec

Interview with Enda Kelleher, Vice-President of Sales for North America at Sprintax, Ireland

BF: Sprintax started out as a brainchild of Terry Clune and is still under the umbrella of CluneTech. Although headquartered in Ireland, the company has branched out in many markets, in particular the US. To begin the interview, can you tell our readers what kind of services Sprintax offers, and what recent milestones the company has passed as it grows its base in the US and abroad?

Enda Kelleher: We're part of the CluneTech group and we've been in the US for several years. The main group that we help is non-residents in the US. So, if you think of anyone that is traveling for work or study, and if they are staying in the US for a long period, whether they're moving professionally, whether they're studying at a US institution, that could be anything from a three-month program through to a four-year undergrad, multiple years in terms of post-doctorate, we help all of those populations. We also specifically work with the J-visa population, who could be someone in the US as a researcher, alien physician, camp counselor, summer work and travel, and all of that non-resident population that are living and working in the US, we help keep them and their employers' tax complaint.

BF: You started in the US as VP of sales in 2014 and have been in the market for more than eight years. Given your experience, how would you assess the divide between the two markets in terms of innovation and talent, and how easy has it been in bringing Irish innovation and business to the US market?

Enda Kelleher: I would say I've been in a little bit of a bubble because part of the DNA of CluneTech has been to look for opportunities, look at gaps in the market, look at niches that maybe weren't being served, and look at where we could bring our technology and skill set and elevate what was currently on the market. We had somewhat of a foundation in helping non-residents. Going back 20 years, we would've helped a lot of the Irish J visa community that went to the US, so we knew and understood the pain points there. But then we decided to pivot because rather than just looking at a small niche of temporary placements. We looked at all of the large international populations that are in the US for the purposes of education or more professional work placements. That was going to be a much bigger opportunity for us. Again, the non-resident space is maybe half of 1% of all US tax returns, so it is very much a niche, but God bless America: there's money in the niches and a niche in a US market is probably bigger than the total market in a lot of other locations. So, leveraging a lot of our group expertise and group heritage in innovation, we were able to build and develop the Sprintax platform over the last number of years. I joined at an interesting time when we had this concept we needed to execute. It was the right time to put boots on the ground for the first time. We did our market research, we did our evaluations, and we looked at what competitors were doing. We then set about building a better product. Sitting here now, I can see that the market likes our approach, our products and our services. We wouldn't have onboarded the customers that we have unless we had that better product and better service to back it up.

BF: Sprintax receives regular support from both its parent company and organizations like Enterprise Ireland. How have these strong support systems helped build up Sprintax's unique platform and allowed it to grow both in Ireland and in the US?

Enda Kelleher: While I'm in the front of the house in the US and we have several folks based in the US, we do leverage our group resources both other locations, including Ireland and Bulgaria. Some of the Sprintax team is geographically dispersed across the planet, partly because we had certain areas of expertise already established in other geographic locations. So, we were immediately able to plug into those, rather than building teams or expertise from scratch. On the US side, the reputation of the Irish is generally positive. We're very helpful to each other, but working with organizations, especially the folks in Enterprise Ireland, I know them quite well, both from the Chicago team and the New York team, they're always very open to helping emerging and growing Irish companies. It's literally in their DNA and while that might be their corporate mission, my experience is that the individuals at the coalface are probably even more passionate and go above and beyond, not just in terms of trying to formally host events etc., but also informally hosting introductions where they can.

BF: Tax markets in countries around the world are extremely different. How does Sprintax keep up to date with new tax practices in the markets it operates in, and how much of your work is dedicated to R&D and tweaking your platform?

Enda Kelleher: Again, leveraging the expertise within the CluneTech group, we've been operating in several international tax jurisdictions for a long time. So, we now have trained and qualified folks in each of those tax jurisdictions. For them to maintain their qualifications it means that they need to be up to date and do continuous training. So, whenever legislation changes in the US, in Australia, in Canada, or wherever it is, our folks are getting the same updates that the attorneys, legislators, politicians, and accountants in those markets are getting. As a tax and payroll team, we're doing the same updates on the ground in each location. And again, because we have a very strong development team, as soon as there has been a change in legislation, our tax team works with our dev team to say, 'we need to change these thresholds, we need to introduce a new exemption here etc.' We've got a full process of translating what is a legal text into a new UX or a new feature or function within our software.

BF: Sprintax has a huge base with US universities. What partnerships has Sprintax made in terms of education in expanding its very pliable platform to more clients, and how is the company positioning itself to move into other sectors?

Enda Kelleher: We found the education sector are lovely folks to deal with, but maybe a little bit more traditional in that they want to meet you, know you and understand you. That was part of our DNA in terms of our sales approach. One, we're nice folks to deal with. Two, we've got a great technology platform, so we went both direct and through industry associations, and we've met as many folks as we could. We've now got relationships with pretty much all of the top 10 universities in the US by international population. So, if you think of a school like Columbia University that might have 15,000 international students from India, China, the UK, Switzerland, Singapore; Arizona State University, Yale, Harvard, Stanford, Texas A&M, pretty much all of the big universities are using us. We're in more than 700 schools across the US, everywhere from Maine to Hawaii. We would also work with a lot of the organizations that run and administer US governmental exchange programs such as the Fulbright program, where the US is trying to bring some of the smartest people across the globe to the US for intercultural experiences and education. Word of mouth and referral has been very very important for us. We're acutely aware how difficult a reputation is to build, and how quickly it can be lost. We've recently won a large contract with one of the biggest university systems in the US, but this took almost two years from initial reach out, to RFP, to contract, etc.

Now that we've a solid base in the education sector, we're expanding the range of services we sell to our existing customers and also expanding into the corporate sector, financial services in particular, which will be our major focus over the next couple of years. The data we analyze on the tax return side is also insightful in terms of who we need to target in other sectors and what services they need.

BF: According to Statista, the US is the most digitally competitive country in the world while Ireland rates at 19th. How would you assess the US market's digitization level in terms of bureaucracy and what kind of opportunities does that give a platform such as Sprintax?

Enda Kelleher: I would agree with you in terms of digitization in general and, particularly, in the private sector. Unfortunately, ultimately on the tax side, we're working with the IRS, who probably, in fairness to them, don't have the resources to keep pace with the private sector. I would say that the adoption of technology at the IRS level has been slower than would be in terms of banking, healthcare and other sectors. That said, Covid accelerated some of the electronic options that both corporates and individuals have with the IRS. Fortunately, with the development team that we have, any time the IRS opened up a new digital opportunity, we were able to link to it very quickly on our side, such as electronic filing for nonresidents or electronic signatures on forms. There are also multiple areas that we are ready to plug in to from a digital point of view, as soon as the IRS kind of catch up or have the resources on their side. So, I would say while Ireland as a whole might be behind and a little bit lower, that, as a company, we're probably ahead of the marketplace in the US.

BF: Before starting at Sprintax you worked in business development and as a director of a successful marketing agency. You bring a ton of experience, and it's no wonder Sprintax has increased its footprint in North America so quickly. As VP of sales, what are your current top three priorities, and what vision do you have for the company and product in the next five to ten years?

Enda Kelleher: What we've done is put in place a great infrastructure in terms of the team, personnel and processes. We've got a very stable platform in terms of the specific education sector. We've identified several opportunities in terms of other non-resident tax withholdings, for instance, within the investment community that we believe are overcomplicated and underserved by technology platforms at the moment. So, we're going to be aggressively targeting that, which will bring us more into core financial services and out of the education sector. In terms of a top three it would be: developing specific new products for the financial services sector; expanding our exiting services out of the education sector; and expanding our new services into the education sector

As for the vision for the next five to ten years, we want to be the company of choice for nonresident tax compliance, managing compliance for the organizations that pay international nonresidents (wages, investment income, etc.), and managing compliance for the individuals themselves.

BF: Is there anything else you feel we should have covered that you'd like mention?

Enda Kelleher: The US is a massive market. There are massive opportunities. There are a lot of companies, whether they're Irish or others, that are attracted to the big lights. This also makes it very competitive. But I would say, look under every rock, even the small ones. We are operating in a niche but a niche of 1% of the population in the US is three and a half million people, which several years ago was more than the population of Ireland. The other thing I would say is, Ireland does a brilliant job at training and educating its young people and we've deliberately taken several younger hires and given them experience on the ground in the US and some of them have stayed in the US with us. Others have come back and stayed on the team in Ireland and our organization is so much richer for having that diversity of talent and the dual work experience. That's been very important for us. It's also helped us retain some of the talent that we've taken on by giving them new and interesting opportunities to grow, both personally and professionally.

BF: Have you got any final message to the readers of USA Today?

Enda Kelleher: We love doing business in the US and feel we bring a new approach, fresh ideas and a global perspective. The US should also be looking at Ireland as a place to invest in terms of its infrastructure, the emerging talent that we have, and access to the European market. It's a brilliant staging brand for US companies looking to expand.