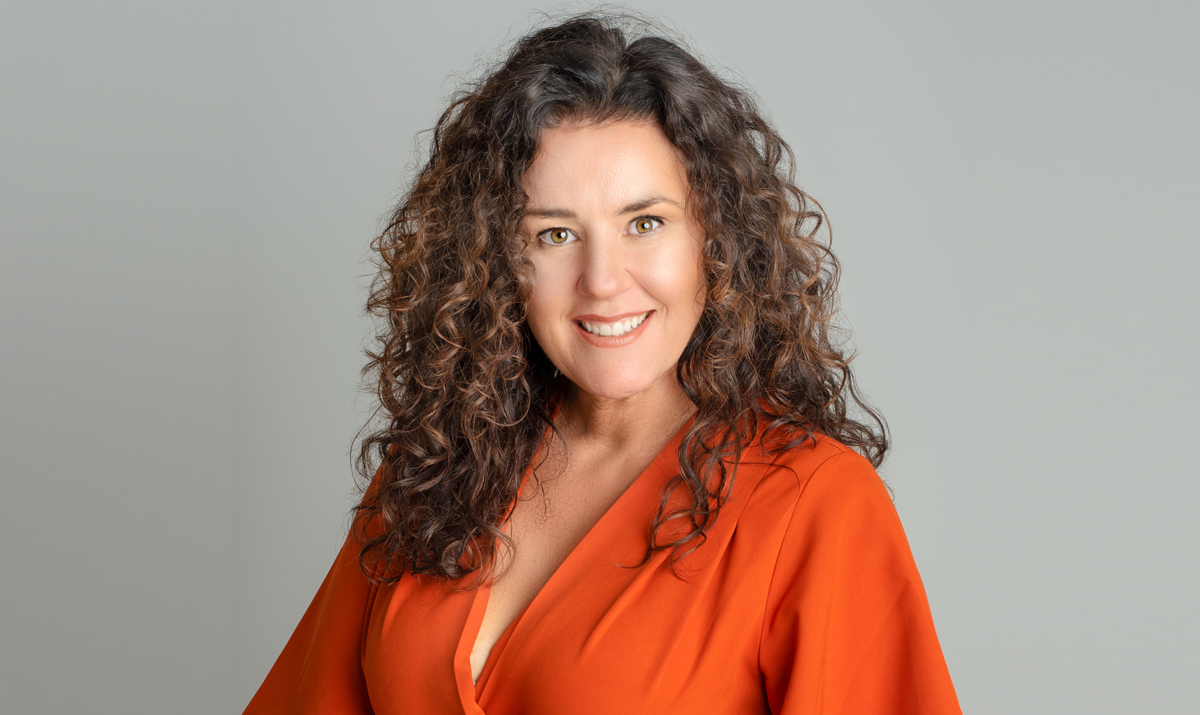 05 Dec

Interview with Joanna Murphy, CEO, Director and Co-founder, IDLF and Reside in Ireland

Ireland has done extremely well over the COVID-19 pandemic, being the only economy in the EU to grow in 2020 and having projected GDP growth of 10.1 percent this year. To begin the interview, I'd like to talk about Ireland's economy as a whole. What are the key factors behind Ireland's recent economic success, and why is it an attractive investment market?

Ireland is a highly developed knowledge economy and the fastest growing economy in the Eurozone. Ireland's economy continues to grow despite the recent challenges worldwide and has shown resilience in the face of international economic headwinds. An interesting point is that nearly a fifth (17%) of the people living in Ireland today weren't born here. You couldn't get a more diverse, inclusive community in terms of workforce and access to talent.  I think that partly relates to the fact that our history is one of migration – because of our past and the challenges that Ireland had many years ago through poverty and an enforced famine, we learned the path of travel and the importance of education. I believe that has contributed to a resilience and a work ethic that's in our DNA, as well as an openness to other cultures. We have an inherent wiring to get up and go and to accept the challenges that inevitably come, and when you put that on a macro scale, it prepares us well in terms of adapting to change and overcoming challenges. Ireland is a small island population with a much bigger impact beyond its size in terms of world economies and business success.In my view that is inherently down to that ethical education, open-mindedness and inclusivity, and that scales internationally. We also have a young population – a large majority of our people are under 25 years of age.

In addition to our open economy, strong pool of skilled and diverse talent and first rate education system, Ireland has booming technology, fintech and pharma sectors driving export growth, along with sustainably managed public finances and an 'A' grade from all the major credit rating agencies.Why is that important? It's because investors like stability and investors choose Ireland for many reasons. And those kinds of A grade credit ratings mean that they can reasonably foresee that they will get their investment back. And an interesting statistic is that Irish workers are the most productive in the world, according to the OECD, adding an average of 99 euros and 13 cents to the value of the economy for every hour they work. That's attractive to any potential investors.

You helped found IDLF almost six years ago and since then the entity has taken on the massive mission to facilitate the growing number of investors joining the Irish market. Can you give our readers an overview of what kind of services the fund provides and how involved the US market is in its ongoing operations?

I founded IDLF, together with Terry Clune – Ireland's preeminent FinTech entrepreneur – in 2016. IDLF is a low-risk investment fund authorised and regulated by the Central Bank of Ireland. The Fund's advisory service, Reside in Ireland, supports people to secure long-term Irish residency by investment through the Irish Immigrant Investor Program, an initiative run by Ireland's Department of Justice.

The rationale behind the service was that, in the same way that Ireland is very attractive for foreign direct investment, it's also very attractive to individuals. Ireland is the European hub for over 1,000 leading multinational companies. But the reasons that attract business are the same reasons that attract people to make their home here. Through our Reside in Ireland advisory service, we have found that many families want an option of a second residency to avail of the stability of Ireland's economy as well as its political stability, the first-rate education system, access to the workforce, and most importantly, the quality of life.  We have seen a common thread where investors may be coming from a country that is geopolitically challenged.  Reside in Ireland helps to guide professionally successful people who could offer investment in Ireland. The programme initially attracted most interest from families in Asia. Over the past few years, through, I suppose, political change in the United States, the majority of applications we see are now coming from the United States, and most of the investor families that come here want to offer their children the opportunity of being educated in Ireland and after that, to have good employment opportunities for those who become Irish citizens. With so many blue-chip multinationals operating here, Ireland is very attractive in that respect, and the fact that our spoken language is English makes it particularly attractive to American investors. So, we can encourage families like that to come to Ireland and to be educated here and invest in the country.

Is there anything else you'd like to talk about for the requirements of the US National wanting to use the IDLF scheme?

The Irish Immigrant Investor Programme is a residency by investment programme. It's important to note that Ireland is a country that supports dual citizenship, so at no point would any US citizen ever have to relinquish their citizenship. Stamp 4 residency permission can be obtained through the Immigrant Investor Programme and facilitates long-term residency for successful applicants and their families, which may include dependent children up to the age of 24. Full residency status is retained by only visiting Ireland for one day per calendar year. For those who choose to actually relocate to Ireland, it is possible to apply for Irish citizenship after 5 years. 

With the Stamp 5 permit, long-term residents can own a business or work for a company, they can have their children educated here and basically do everything except vote. The requirements are, first of all, that they would have to be of good character with no criminal offences. They also need to have a net worth of €2 million and be willing to invest €1 million into an authorized Irish investment for 3 -5 years. If an investor was interested getting a second residency in Ireland, and if they came to the Reside in Ireland Service and ticked all of those criteria, we would put together an application. Following approval from the Department of Justice, they would invest in our regulated entity, and we would deploy that capital to areas of government spending priority. That could be hospitality, elder care facilities, student accommodation or housing.

So, for example, they could buy a property and use that to buy a property to reside in? Or does it have to be for the benefit of the Irish citizens?

The government will decide what they think is appropriate for the immigrant investor program. With our fund, our business investment strategy is approved by the Department of Justice. Where we invest the capital is in those areas, either in student accommodation or elder care, or hospitality. And the reason that we chose those sectors is that they are universally strong. And it gives our investors a reasonable degree of certainty about their investments.

A lot of investments put through the IIP program end up in the country's hotels, and more specifically family-run businesses in rural Ireland. Given your connection with the sector, how would you assess the impact of the pandemic and post-pandemic revival of the tourism industry, and how has the IDLF helped to mitigate challenges for businesses in the last few years?

IDLF provides a vital source of funding to owner-occupied family-run hotels. We focus on areas such as the Wild Atlantic Way, which runs the length of Ireland's western coastal route, with areas of high natural beauty and a high footfall of tourism, and we invest in family-run hotels, which tend to be at the highest level in terms of knowing their business and how they operate their business. Through the IDLF, they can get access to funding and can invest in their properties. The most important thing for the properties and the Immigrant Investor program is the creation of jobs and the sustainability of jobs. We try to always concentrate our funding in areas that have a proven track record in terms of their attractiveness from a tourism perspective.

With the tourism industry, aside from the Covid pandemic, we can reasonably predict what numbers of tourists we are going to have in Ireland next year and the year after and five years from now. Covid was certainly a challenging time for the hotel industry but government supports helped many to keep the lights on, and a lot of hotels have had the opportunity to reinvest in their businesses while restrictions were in place, enhancing their offering. Without exception, all of the hotels that we've invested in have had very strong performances. And when the peak of Covid had passed and the country was starting to open up, there was such pent-up desire, not just from international travelers, but also from domestic tourists to go and to be somewhere else, to be in some sort of surrounding that wasn't their own home.

What they talk about now in terms of the Irish tourism offering is something called experiential tourism. The hotels we invest in are not competing with mass hotel chains. They each have a unique offering. Consumers want something different. They want a unique experience that you can't replicate in another country or another place. The hospitality sector continues to be very strong and it's certainly one sector in Ireland that is extremely resilient.

IDLF is offering a product and there's a lot of competition globally now with nations vying to attract people that since the pandemic has wanted to have different jurisdictions to raise their children instead of penthouses, for example, in New York. How do you place yourself as far as with the competition globally?

We would certainly see ourselves as among the very best offering and the Irish opportunity is growing in recognition and popularity, especially with the closure of the UK investor visalast year and confusion over the future of the Portuguese scheme. The unique combination of the ease of doing business in an English-speaking country with opportunities for employment, investment and excellent education sets Ireland apart from other residence by investment countries. For those that become Irish citizens, they enjoy freedom to work, live and retire in any country in Europe, and uniquely due to the Common Travel Area agreement with the UK, can reside in the UK without any further permission.

The fact is that we are a very inclusive country. We are welcoming to international guests and travelers. It's a friendly place to be with a great quality of life. For American families with teenage children, the possibility of sending them to Irish colleges and universities for a world class education at a fraction of the cost of US universities is an extremely attractive option.

From a political perspective, Ireland is recognised for having a very stable, centrist political environment which ensures that policies and societal priorities are stable and appropriate for a growing, open economy.

As for the weather, which is a popular talking point everywhere in Ireland, people might say that the weather is inclement, but Ireland has a temperate climate and the rain is what makes our landscape so green and lush. We have fairly mild winters and warm summers without it being unbearably hot. That lovely green grass with the drop of rain that we get serves us well when it comes to our best-known exports such as butter, cream and beef. One in five McDonald's burgers sold across Europe comes from Ireland. It's an interesting country which has long been known as a strong agricultural producer and is now a very sophisticated, economically developed, strong country that is capable of change and responding to market needs quickly.

Ireland ranked third in the highest level of education amongst OECD members in 2022. The country has deeply benefited from FDI put towards training its future leaders and has now earmarked a spending of 6.9 billion in education under its National Development Plan 2021-2030. What would you say are the main reasons Ireland's human capital development is considered so robust, and what kind of gaps are we seeing in those now entering the job market that should be addressed?

In terms of FDI, U.S. companies located in Ireland employ almost 190,000 people directly. But for every ten of those 190,000 jobs, an estimated seven further jobs are generated in the wider economy. In terms of value, they're highly paid because of the contribution to the Exchequer. That's a very attractive statistic, but one of the statistics that is sometimes missed is that for the number of people in Ireland that are employed by American companies, actually there are more Americans employed in America by Irish companies. We now have developed an ecosystem where at one time you had Irish people traveling by boat in search of a better life and landing in Ellis Island or elsewhere around the world. In the case of the United States, what you have now is the reciprocal of that, where the traffic is going both ways, bringing benefits to both Ireland and the United States. There is a positive, deep affinity between our two countries that serves us well because there's a natural trust there and a natural spirit of willingness.

It's interesting that, while there is a lot of focus on larger multinationals, 90% of the people working in Ireland are working in the SME sector. For me, one of the areas that I would like to see Ireland embrace more in terms of education, is entrepreneurialism, where we're teaching our children how to create business and respond to market opportunities and innovation and creativity. That could translate into business, art, music, and culture. But our people must continue to be taught to be free-thinkers because the last thing I think we want to do is to create the cookie cutter. Entrepreneurialism is the heart and soul of Ireland. And that translates everywhere, whether it's in a big corporate or in a small local shop where there's an artisan coffee maker that does something especially unique for their customers. So, I believe that the emphasis should continue to be on entrepreneurialism as well as STEM. We have a great focus on STEM, which is very important given the strength of our tech and pharma sectors, but many people have capabilities that don't fit inside that sphere, but are creative and can do extraordinary things. And to give them an outlet, a chance to do that by understanding their gifts and skillsets and talents is a key opportunity.

 

Ireland has committed to having net-zero carbon emissions by 2050, which has sparked a large rise in green investments. What kind of opportunities have we seen sparking up around the country's drive to lower carbon emissions and create more circular economies, and how is IDLF exploring them?

In terms of opportunities around that, we have a target set for a 50% reduction in CO2 emissions by 2030. So that's going to impact all parts of society. I focus on energy efficiency and renewables, and there's significant growth planned in the wind and solar generation. Ireland itself has 12% of the coastline of Europe. For a small country, we have quite a lot of the coastline of Europe. Within that, in terms of solar and wind generation, there's an incredible opportunity for Ireland to harness that to create its energy. A focus on new technologies is coming through, infrastructural developments for electric charging, low carbon fuels such as biofuels and hydrogen will be key in moving to a low-carbon transport sector, smart meters, and smart home appliances. For businesses, harnessing digital technologies will enhance business resilience and possible disruptions in the future. There are opportunities for businesses to transform their operations to increase resilience, reduce costs, and gain benefits through proactive action in areas such as new ways of working and traveling and operation efficiency, and digital transformation.

The US is undoubtedly one of Ireland's largest markets in terms of trade and investment. American FDI in Ireland stood at USD 390 billion in 2020, more than the U.S. total for Brazil, Russia, India, China, and South Africa combined. How significant is the US as a market for inward FDI in Ireland, and what areas of partnership would be most rewarding to investors on either side of the pond?

The importance of this relationship can't be overstated. American companies do not locate in Ireland for sentimental reasons. They do so because it makes sound financial and business sense. I suppose from our perspective, we see that with Reside in Ireland, we see the continued interests, particularly people that come from professional backgrounds that are involved in medicine or financial services, or in the educational sector that are continuing to seek the second residency in Ireland to give them options. I suppose, given that in 1845, we had the loss of people to the extent that we had through the famine, to now see the best and the brightest and the most educated people in the United States opting to have a second residency in a country called Ireland is quite an extraordinary turn of events. It is fantastic to see. I think the increased interest that we've seen in that space is exciting and certainly, something for us to watch and that's where we operate to help people achieve that second residency.

You've had an amazing career that was super inspiring to follow. You've worked in everything from business development and SMEs to fintech – and don't seem to be slowing down. As a renowned leader, what are your current top three priorities, and what vision do you have for the future of IDLF and the business in Ireland?

There are personal, business, and lofty national goals. I consider myself to be very proud of Ireland, a patriotic person like so many. Of course we have areas that we need to improve upon. In that respect, I would love to see a  concerted move in the area of sustainability. The environment and climate are an area that we have to tackle aggressively. I'd like to see Ireland just being at the forefront in terms of progress on environmental and climate change. Over the next five years, with the generation coming behind, even in my children, I see that they are extremely conscious of what they're purchasing and how they're purchasing it, and the backstory. I don't think they're particularly unique ̶ – I think that that moral compass and conscience maybe has almost skipped the generation that was mass-producing everything. For me, romantically, Ireland is a very pretty island. In my opinion, one of the prettiest ̶and we need to think about that in terms of wrapping Ireland in a big green bow and presenting it to the world as a sustainable, clean, efficient, wonderful example of carefully considered living that has thought about the future and those that come after.

The thing I'm most proud of in terms of Ireland in my view is the inclusivity, open-mindedness, and welcome that we extend to people, asylum-seeking people, and people fleeing from ravages of war in Ukraine. It's something that I'm tremendously proud of as an Irish citizen.  I've seen the shift in the UK, Italy, and France, and to a certain extent in the USA as well, where politics has become very partisan and polarized. I would wish for Ireland that that does not happen, that we continue to have an open discourse without fear of reprisal where people can engage with alternative points of view without fearing where that would end. I have an eye on the rest of the world more than on Ireland. Right now we're quite insulated from that, and long may that be the case. So, I suppose that's my national goal.

From a business perspective, I'm very focused on business. I'm very curious and very interested. I hope I'm a good listener. It opens up opportunities in terms of being able to respond to the market. I do have areas of business that I want to scale and I have my eye very firmly on that. I always have a plan and I'm very good at executing a plan. I'd like to see our businesses continue to grow and thrive and how we do that is by listening to our customers all the time and by responding to our customers.

Personally, one of the things I want to work on, certainly for the next five years is work-life balance. I have had my foot on the accelerator for the last 10 years consistently, or even longer than that and that's how I'm wired. I'm very comfortable with that. But I have a new dog that my children decided I needed, for some reason! That has allowed me to be outside with him at 6:00 AM so he can take care of nature. It's really lovely just being outside and just reconnecting with the outdoors. I'm going to try and create a bit more balance and have a little bit more time for myself in addition to pushing on with all of the businesses. I'm very passionate about what I do. I'm very lucky to be doing work that I think is meaningful and that matters to me.

Final message to the readers of USA Today.

Ireland is open for business. Ireland is a strong open economy and a welcoming society. If we stay focused on maintain and building on those strengths, I expect that it'll be the same in the future and there's no reason why that will change. There are fantastic opportunities here for those looking to invest, work and bring up their families with excellent education and a high quality of life.