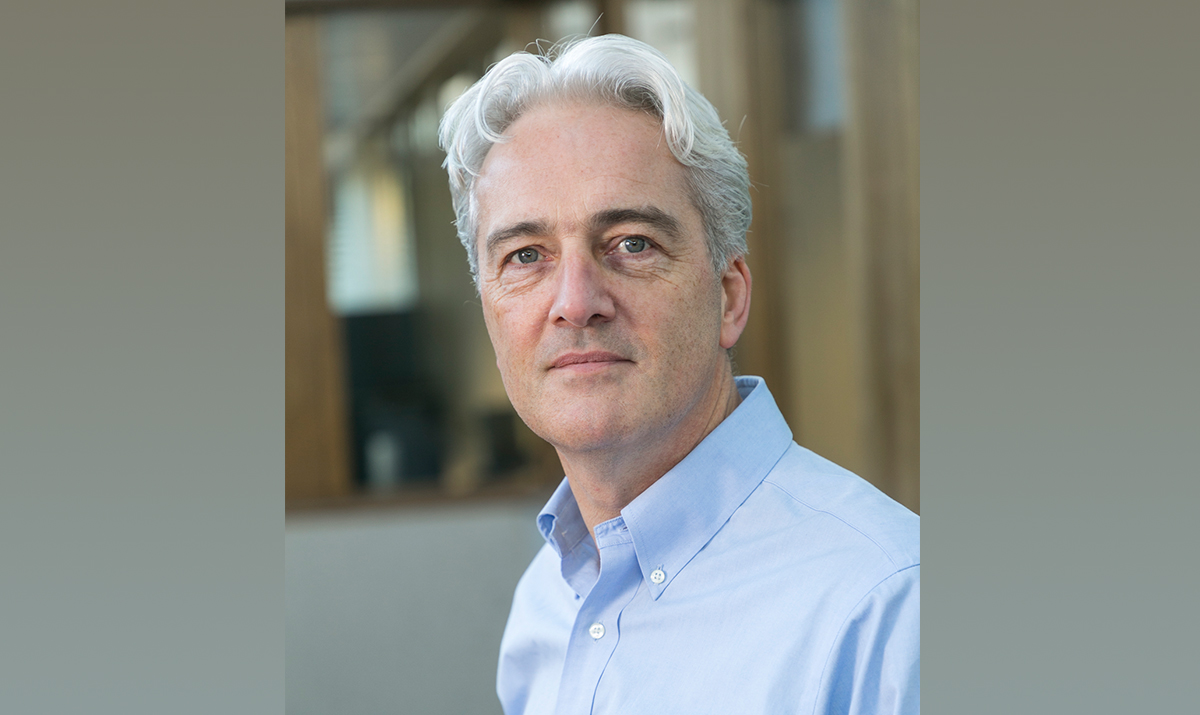 17 Jan

Interview with John O'Brien, CEO and Executive Chairman of S3 Connected Health, Ireland

BF: Ireland's medtech is now one of the top five global hubs in the world and the second largest exporter of medtech products in Europe. The industry received a lot of attention during the pandemic and has continued to grow in value since. What makes Ireland such an attractive market to set up medtech operations in terms of the business environment, local policies, and location?

John O'Brien: Ireland has about 450 medtech companies with nearly 42,000 people employed. The exports are about €13 billion a year. There are also almost 200 digital health companies in Ireland which form an important part of the ecosystem. There are five points that make Ireland an attractive location. One is the political and fiscal stability that's been here for decades. That's very important when people are considering investing here. Many of the medtech companies have been here for several decades. Companies like Boston Scientific, Stryker and Medtronic have significant operations in Ireland. Ireland is a business-friendly country. We've been set up for 50 years to attract FDI, and we're good at it. Our experience means it's as seamless as it can be for these companies.

Our EU membership is another point. We're now the only English-speaking country left in the EU. Ireland is almost the perfect location as a bridge between the US and Europe. Our culture can span both sides of the divide. There's now a strong set of people with experience in the medtech industry. There are two aspects. People with a certain skill set in the big multinationals and those who have built Irish companies and startups. There are also many people coming to Ireland for work. People are very internationalized here. Almost every citizen in Ireland has traveled abroad, so we're very outward looking. The medtech industry is very well networked in Ireland and it has been for many years. There's only one degree of separation. The best come together in Irish medtech to help people learn best practices, manufacturing, R&D, digital health etc. There's tremendous knowledge sharing. Irish medtech's strategy for the next five years focuses on innovation, talent, collaboration and competitiveness. Ireland is a well-organized medtech hub.

BF: S3 Connected Health has gone through many transformations since you led a buyout of the S3 group in 2006 from Philips. Before we get into exactly what products the company offers, what kind of major milestones has S3 Connected Health recently passed that have led to the success it's having today?

John O'Brien: We want to bring personalized digital healthcare to patients with very tough challenges, whether those challenges are being met by innovative medical devices or drug therapies. We create the digital glue between the patient, the device or therapy, and the physician. We help people manage their conditions better and help physicians manage their patients better. There's an incredible proliferation of new implantable, wearable and monitoring devices. All of those devices by themselves are fantastic, but they often require a digital-based service to surround and to deliver true value.

In S3 Connected Health, we have 40 customers and we've deployed solutions in 40 countries. We grew the company by 30% last year and it's going to grow by at least another 30% this year. We have also tripled our customer base over the past two and a half years. Covid was a trigger in general for people doing things remotely, not just in medicine or medical devices. We see an acceleration in medtech companies wanting to build digital services around these innovative devices.

BF: S3 Connected Health recently won the Frost & Sullivan Award for its many programs and products. Can you give our readers an overview of what current custom devices and linked digital applications the company provides to the medical care community and their impact on the company's varied therapeutic areas?

John O'Brien: We've created digital health solutions around devices and therapies across 20 different therapy areas from neurology, oncology, cardiology, and rare diseases. We've created an internal platform that supports the creation of these services. We can put them together relatively quickly. More importantly, the platform allows us to control key regulatory aspects. The solutions we develop aren't health or wellness apps. All the software we develop is regulated. It goes through the same risk procedures as a medical device. It also handles cybersecurity and data management, which is critically important in the medical domain. The platform helps speed the solution development because all of the core building blocks are pre-developed. We're working in many interesting areas such as sleep apnea, connected insulin pumps, continuous vital signs monitoring and many neurostimulation projects. We're recently started working with a company in the area of breath analysis to detect chronic diseases. We build specific regulated solutions on our platform in each of those areas. The solution is solving the link between the patient and the device and the physician. The purpose is to enable the patient to manage their condition effectively, for the physician to manage the patient effectively and efficiently. It gives people control over their condition when done correctly.

BF: Digital therapeutics is a fast-growing segment, with recent figures showing an increase in related investments of 260% just in the US alone. What has caused this sudden rise in investment in DTx and how has the segment advanced beyond its original capabilities when S3 Connected Health was in its infancy?

John O'Brien: There are a few factors. Many people in the US switched to remote physician visits when Covid came because they couldn't go to see their doctor. They changed the reimbursement codes in the US to facilitate this switch. There was the push for digital. In medical devices there is huge innovation. There are implantable, wearable and diagnostic devices generating data. The data needs collected and transformed into a digital service to serve patients and physicians. These devices are proliferating and narrowing into conditions like sleep apnea or breath analysis. The product is becoming the device and the service combined.

Digital and connectivity is part of the solution to the overall challenges in healthcare. We have runaway costs in healthcare around the world. We need to deliver better access at a lower cost to patients. It's a very difficult challenge. One part of this huge challenge is to get people out of the hospital faster and back to their home environment, or never have them go to the hospital in the first place. For example, dialysis is happening more in the home and there are even some cancer therapies being delivered by infusion in the home. At the same time, we need to make sure there's oversight from the physician to do that and that the therapy is being delivered correctly. That's usually done by some form of digital service.

BF: Ireland currently ranks third in the highest level of education amongst OECD members. While the market is well known for its R&D capabilities and skilled workforce, there remain gaps as companies expand their operations. How would you assess Ireland's current skills level in medtech and how is S3 Connected Health contributing to the training of future leaders in the sector?

John O'Brien: There is a good skill base in Ireland in the medtech community from both the multinational and the Irish startups perspective. Our universities are also creating very good graduates. We also now have a concentration on apprenticeships in the medtech sector which is addressing a key gap. Skillnet Ireland is another key effort. It is industry-driven training that is tailored for medtech and other industries. For instance, Skillnets are looking at the future skill needs for digital health. Once complete this will translate into specific training to grow the digital health competency base in Ireland.

BF: S3 Connected Health is tied in with the US market, as evidenced by its partnership with Eversana back in 2021. How significant has the US contribution been in building the company's capabilities and international portfolio and what further collaborations do you see possible between the two markets?

John O'Brien: We're an Irish company headquartered in Ireland. We have additional locations in Poland. We have offices in Minneapolis to be super close to the medtech community and in Boston to be super close to the biotech community. Last year, about 50% of our business came from US-based companies. We think this year it might get to two-thirds. The US market is very important for S3 Connected Health. It's the leading location for innovative connected medical devices and connected therapies. It's the biggest single market in the world. We're in the US all the time and that's not unusual for Irish tech or digital health companies. Most companies like ourselves begin exporting from day one. The cultural compatibility and business practices between US and Ireland is very helpful.

BF: You've had an impressively long and successful career! Before stepping up as CEO of S3 Group in 2001 you worked in technology, marketing and engineering. Additionally, you were chosen as the 2020 Chairman of the Irish Medtech Association. What are your current top three priorities as CEO and Executive Chairman of S3 Connected Health and where do you see the company moving to as it rolls into 2023 and beyond?

We always go back to our vision to bring personalized digital healthcare to patients with the toughest challenges. We want to be the digital health partner for those medical device companies and pharma companies that need to make that digital connection. The great thing about working in this industry is that everything you do is is meaningful and impactful. Every line of code our engineers create can be traced to a positive human impact. It gives meaning to our work and also helps us helps us retain and attract great people. We're working on many new programs that are currently at the developmental stage. We want to see them make a measurable impact. We also want to continue to grow the company and to be known as a leading digital health partner for top-tier life science companies.

 

BF: What is your final message to the readers of USA Today?

John O'Brien: Ireland is a great place to do business and to establish a business. It's an excellent hub if you're in the medical device industry. I'm personally involved, through Irish Medtech, in the "Where Digital Health Thrives" campaign and our mission is to create a global hub for digital health in Ireland. This will be a key complement to the existing medtech, pharma and tech hubs in Ireland. It's starting to come to fruition, with almost 200 companies here.  From our own perspective, we hope to be the digital health partner for life science customers,  and to be that digital glue between the patient, physician and medical device or therapy.