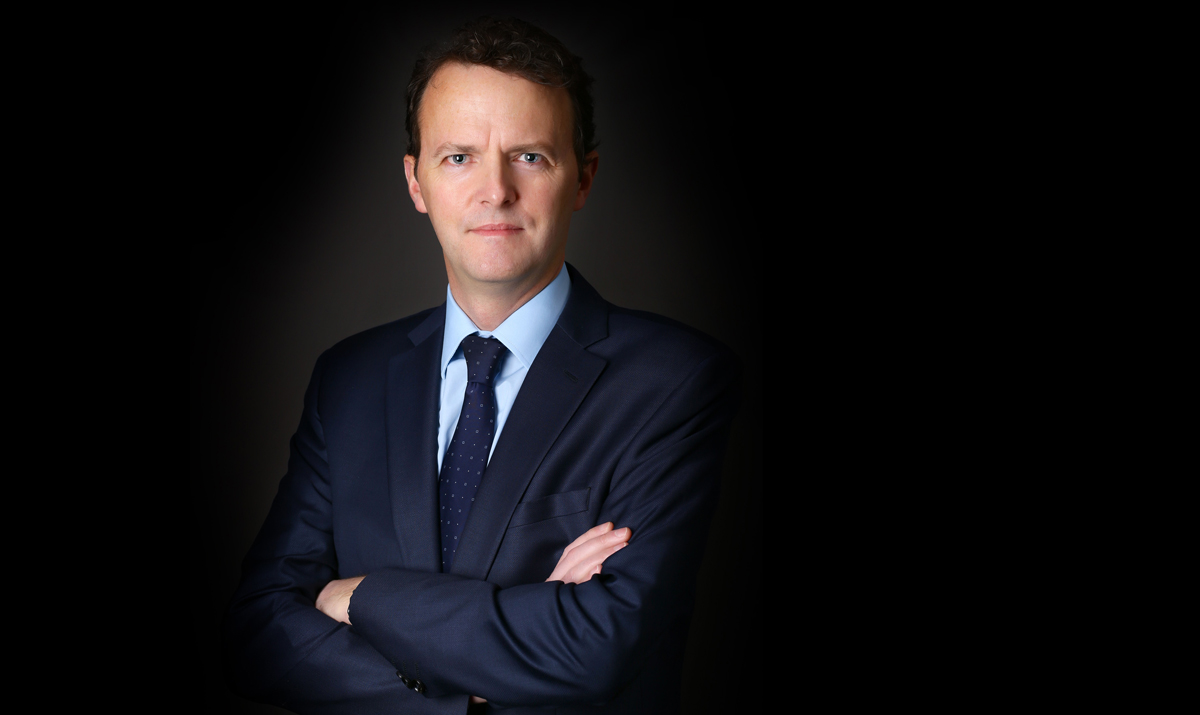 17 Jan

Interview with Jonathan Kelly, Managing Partner of Philip Lee, Ireland

BF: Ireland has done extremely well over the COVID-19 pandemic, being the only economy in the EU to grow in 2020 and having a projected GDP growth of 10.1%  this year. To begin the interview, I'd like to talk about Ireland's economy as a whole. What factors have led to Ireland's current rise in GDP, and how has Ireland's law sector been a part of this growth?

Jonathan Kelly: The export economy, arising from the level of foreign direct investment in the Irish economy over the past few decades, is a significant factor. We are the primary EMEA base for many international companies, particularly in the areas like life sciences and the digital sector. These companies contribute very substantially in terms of GDP. They result in our GDP being outsized relative to the size of the indigenous economy. But they and the supply chains that feed them produce huge opportunities for firms in the service sectors like ours.

BF: Philip Lee has grown considerably since it started in 1993 and is now considered one of Ireland's leading corporate and commercial law firms. What milestones has the law firm recently passed that best showcase its success, and what is the company's growth strategy moving forward?

Jonathan Kelly: The firm started as a specialist boutique firm focused on public infrastructure, public procurement, European law, competition law, and regulated sectors, and, out of that, it developed a very strong focus on infrastructure projects, PPP and construction. But over the past 15 years or so, the big priority has been to grow the areas that most commercial law firms would consider core practice areas, like mergers and acquisitions, real estate, and banking and finance. Our growth in recent years has been primarily attributable to those areas. But our brand has been built largely on the key specializations that we are recognized for: projects and construction, planning and environmental, media and technology. In those and other areas the firm is consistently very highly ranked by international legal journals. But we realized many years ago that some of these specializations are wrought with lower growth potential and lower leverage (in terms of headcount) as some of the more mainstream practice areas.  So, in areas like corporate/M&A, commercial litigation and, to some extent, real estate and finance, we are required to deploy larger teams, and this is important in terms of sustainable growth and, ultimately, the bottom line.

We are now a firm of about 180 people and most of those people are working in those more traditional core practice areas. We see the future growth of the firm as being rooted more in those areas than in our traditional areas of specialization. However, we also see huge opportunities in certain specialist areas, sectors that are complementary to our own strengths, particularly energy and climate. Very large amounts of money have to be spent globally in terms of meeting climate priorities and meeting European Union emissions targets. Ireland is very well positioned to be a big player in that, given the potential for offshore wind which is still in its early stages and an area in which we are very active. We are working with a number of the large international players that have plans in that space.

BF: I'm doing a section just on the legal firms, and what I'm doing is depicting what differentiates each one, ergo helping the clients find the right fit. Is there anything you'd like to talk about which differentiates you from the other core practices?

Jonathan Kelly: We're a firm of 180 people. We have the capabilities in terms of due diligence that only the very largest firms can compete with. When it comes to things like data privacy, planning, environmental issues, environmental consenting, and technology we can provide a due diligence service that is equivalent to the service that typically only the very largest firms can provide. And that's because we have that specialist expertise. No other firm of our size in the Irish market, which might be classified as mid tier, can offer that. And we can do that, usually, at a price that is going to be competitive relative to what the largest domestic and international firms charge.

Linked with that, we have structured ourselves to deliver a partner-led service. We don't generally operate the model of having partner involvement only at a very superficial level, where the management of the transaction is delegated to a senior associate.   So, by and large, you get the service from the people that you spoke to at the outset of the deal, at least on mid-market and smaller transactions. This does differentiate us from our competitors; while of course we recognize that it is an advantage that derives partly from our scale, at this stage of our growth cycle it is an important offering and is certainly noticed and valued by those of our clients who are familiar with the "big firm" model.

BF: Brexit was a big deal for Ireland given its high amount of trade. Around 15% of Irish goods and services are exported to the UK, with some sectors, such as agrifoods, exporting 40% of its product to its neighbors. Given the firm's close dealings with the UK, what impact has Brexit had on major businesses in the Irish market, and how are firms like Philip Lee helping to fill in the gaps?

Jonathon Kelly: We as a firm are not able to point to an identifiable adverse impact of Brexit. The UK market is still massive compared to Ireland, and we have been building our presence in London rather than retreating. I think we would be fairly neutral on the impact of Brexit at the moment. I know that in the financial services sector there has been a gravitational pull from London toward places like Paris, Frankfurt and Dublin, and away from London. Our financial services practice, outside banking transactional work, is still at an early stage of development. We do a lot of banking across areas like corporate, real estate and other projects, but we don't have a big financial regulatory practice or a funds practice, so we're not experiencing the benefits of that. But we're not seeing any adverse impacts either.

BF: The firm has offices in Dublin, San Francisco, Brussels and London, as well as deals with some heavyweight international players. How significant is Ireland in Philip Lee's global portfolio, and how does the firm leverage its global entities to raise know-how and attract multinational deals?

Jonathon Kelly: Dublin substantially represents our entire business. We have a growing London office, which is primarily focused on providing Irish law work to UK clients.

BF: Ireland is aiming to have net-zero carbon emissions by 2050, which is a pretty ambitious goal. In this regard, Philip Lee became the first Irish law firm to achieve accreditation as a cycle-friendly employer.  What is required of both public and private sectors for Ireland to meet its net zero deadline, and what kind of new opportunities has the rise of green investment created in the legal world and for Philip Lee?

Jonathon Kelly: In terms of what Ireland has to do, there's a significant task when it comes to the offshore wind, which has been much slower to take off due to issues around subsidies and grid connection. But I think it's much closer to happening now. There are several operators, like Mainstream and RWE, which are actively engaged in developing offshore projects, and there are a number of Phase One projects which are expected to submit planning applications this year.

In terms of the public sector and what it can do apart from promoting renewables and solar, there is a need for a very significant retrofit of public buildings. This has commenced in a small way in the hospitals' area, in terms of the voluntary hospitals. But there's a massive opportunity for retrofit, and not just public retrofit, but also finding ways to promote and support retrofit of private buildings, be it residential or commercial. The firm acts for the Sustainable Energy Authority of Ireland, and we are very much involved in all of its initiatives in terms of energy efficiency and sustainability. Overall, relative to the firm's overall business, I would say that we are very strongly focused on climate and energy, and we expect that concentration to continue.

BF: The digital revolution is transforming every industrial sector, including the legal profession. How has Philip Lee had to evolve to deal with new challenges caused by digital tech in the legal world? What kind of new technologies is it using in its own operations to up efficiencies?

Jonathon Kelly: We make sure that our systems are as state of the art as they can be in terms of things like document management and virtual data rooms. We also use sophisticated CRM systems to enhance engagement with our clients.

When it comes to using artificial intelligence, whether it be e-discovery or M&A, we have not yet seen it play an especially significant role, although no doubt it will continue to evolve. There is also a question of outsourcing legal services to jurisdictions that are cheaper in terms of the more basic legal functions; and IT plays a role in that too. But it has not yet been a major focus for us, in terms of taking any particular initiative or feeling the need to do so, nor have we felt any pressure in that direction, whether from clients or the wider legal services market. It is probably an area where we are able to justify being somewhat reactive, allowing the technology (and associated pricing) to develop further, as well as clocking how it impacts the legal services market in this jurisdiction (and certainly before committing to major investment).

BF: You stepped up as managing partner of Philip Lee in 2020 after eighteen years at the practice. You've done all kinds of major deals in Ireland, including transactions in media, real estate and infrastructure. What are your top three priorities as managing partner, and what vision do you have for the firm in the next five to ten years?

Jonathon Kelly: Unusually for a firm our size, I am the managing partner but remain actively involved in client work. That's something that suits me, although whether that's sustainable in the longer term is another question. The areas in which I practice are primarily transactional areas, such as M&A and financing transactions with a particular focus on things like media, real estate and infrastructure. But I suppose the things that have given me the most satisfaction have been when we've been able to find and secure deals with talented hires. Over the past 18 months we have added six lateral hires at partner level, including a banking team which joined us from the Dublin office of one of the international firms. Before that we secured a merger with McEvoy Partners, which introduced a number of really talented people to our team.

Securing such people is very satisfying and certainly would represent a template for one of my key priorities going forward; talent acquisition is priority number one.

Aside from that we need to make sure we manage the firm extremely well. We have been the fastest-growing firm in the Irish legal market for the past five years, if you exclude international firms. Our headcount in terms of lawyers has kind of doubled in the last four years. We are very fast growing, but with that come challenges in terms of management.

We have needed to adapt and professionalize our management structures as we have grown, and, by and large, I think we have done that well. That is something that needs to be actively managed as we continue to grow.

BF: What's your final message to the readers of USA Today?

Jonathon Kelly: The things that come to mind are things that excite us as a firm. We've talked about the opportunities in climate, sustainability and renewable energy. That's going to present opportunities for overseas businesses which want to deploy capital in those areas, and we're seeing it already in terms of the very big multinationals that are already active in those spaces.

We also have the largest media law practice in the country, with a particular specialization in film and television financing and production. There is a lot of opportunity in that area. All of the large US studios, as well as the SVOD platforms such as Netflix and Amazon Studios, have been with increasing frequency coming to Ireland to make large-scale productions over recent years — and many of them are clients of this firm. This is an opportunity that's going to expand as the infrastructure expands, and a number of new studio facilities are being built.  The Irish tax credit for film and TV was recently extended until 2028, and there is active discussion about raising the per project ceiling so that the very largest productions are attracted to this country (many of which incurring production expenditure in excess of €100 million per single project).

A related point is that the government is in the process of introducing a tax credit for video game development and production, which is very much modelled upon the existing film and television tax credit. It's almost the same legislation. That said, a very interesting thing about it is that if you establish a business here to develop and produce video games, you will be able to claim the tax credit on work done throughout the European Union on the development of that work. So, you could have a business based in Ireland that's working with developers in Paris or Berlin. It's a 32% tax credit on relevant expenditure.

This is very attractive and may be as attractive as any similar measure throughout the European Union. So, we think that's a really exciting opportunity for that particular sector. If the video games tax credit materializes in the way that the existing draft legislation has been formulated, it's going to be something we will be selling very actively throughout Europe and the US and elsewhere because it's a very big opportunity for Ireland in terms of the development of businesses in this sector.