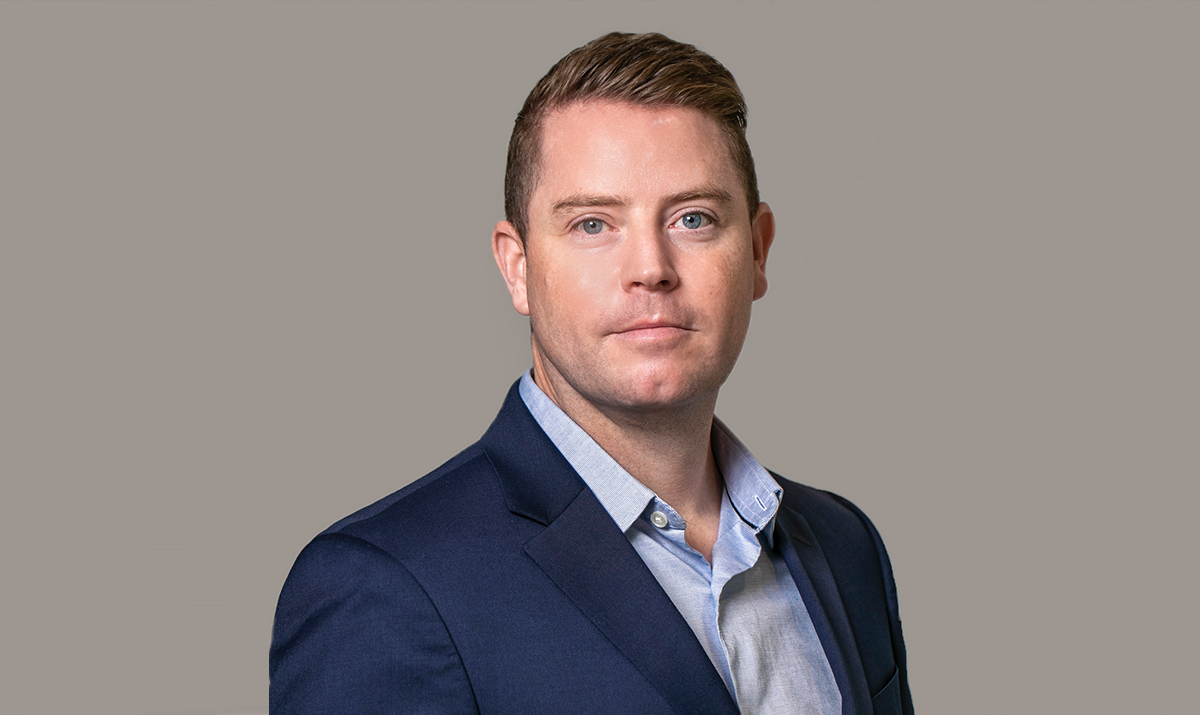 19 Jan

Interview with Kevin Elliott, Global Head of FDI, Bank of Ireland

BF: Ireland's financial services sector has grown considerably since the crash in 2018 and now brings in around €19.3 billion. The market has recently been swayed with Ulster Bank and KBC's withdrawals. What factors are responsible for the fast growth of Ireland's financial services sector in the last decade?

Kevin Elliott: Ireland's consistent approach of being open to international trade, being a key member of the European Union, and the only English-speaking member of the Euro Zone, allied to consistent pro-business policies over many years, has positioned Ireland well for continuing inward investment. Financial services are no different from the other sectors in that sense. There's a conducive economic environment put in place for international financial services to flourish here. It's been one of several sectors that have experienced that kind of growth over the last few years. It's not unique to financial services, but it's in line with the key international trading sectors of the economy, such as life sciences or tech and some other related sectors. It's about being a consistent and dependable location for international companies to invest in and backing that up with talent. They're all linked because many of these companies are hiring international people based in Ireland, not just Irish people. We can tap into a big talent pool right across Europe.

BF: Bank of Ireland is expected to deliver more than €1 billion in pre-tax profits in 2022. What recent milestones has the bank recently passed that have contributed to its success, such as the completed acquisition of KBC Bank and the government exiting its shareholding in 2022?

Kevin Elliott: Bank of Ireland dealt with a number of significant challenges as a result of Covid, and financial services were quite a difficult environment to be operating in. Although it was a challenging time, it was very gratifying to see the way the bank responded quickly. Our corporate banking teams were all working remotely within a couple of days and the transition was fairly seamless. The flow of inward investment into Ireland was unaffected during Covid and we actually had some of our best years. It was great to see because several companies invested in Ireland for the first time, making those decisions remotely. Companies had previously come in person to do a full side visit pre-Covid. People were able to make those decisions from boardrooms in the United States, and around the world, without doing on-the-ground investigations that they would've done before. It's been amazing to see the investment still flow in that timeframe. That flow during Covid is a testament to the standing that Ireland has in the FDI space. We came through Covid relatively unscathed in our business and had some of our most successful years ever during the whole pandemic crisis.

The acquisition of Davy closed in the past year. Davy is Ireland's leading wealth management and capital markets firm. It provides the Bank of Ireland group with a depth of expertise across private wealth management and capital markets that we didn't have to the same extent previously. It's an exciting development for the Bank of Ireland because it opens new potential revenue streams, but it also creates a broader offering that we can present to our customer base. The Davy acquisition has essentially doubled the group's assets under management to nearly €40bn, making us the number one provider of wealth management services in Ireland.

A similarly important development is the acquisition of the KBC business, which means we are welcoming around 150,000 customers and about 50 KBC staff to the Group. We look forward to providing an excellent long-term home for KBC Bank Ireland customers.

While some people may think of us as a regional European bank, our footprint and activities are very international in nature. We're really quite a diversified international financial services group. Our corporate banking team has a presence not only in Ireland and the UK but in Spain and Germany as well. We have a significant footprint across the US, in New York, Connecticut, Chicago, and Los Angeles. We've always been an integrated financial services firm where we can meet the needs of these international customers in a number of different ways. We may have been lacking a bit in personal wealth management and capital markets expertise. The Davy acquisition positions us very nicely to be a more integrated, larger international financial services group. We're in a fortunate position to be working with some of the biggest companies in the world due to the nature of the Irish economy and the companies that have established and grown significant operations here. We're also in a position to offer the executives of those firms very significant support on their personal wealth management side. There are many significant opportunities for the Bank of Ireland to grow along with this acquisition.

BF: The bank also handles two out of three FDI companies entering the market, which is impressive. What current sectors in Ireland are today seeing the most interest from foreign investors and how has the Bank of Ireland managed to become such a large player in bridging FDI?

Kevin Elliott: The tech sector is a very big employer in Ireland, but it's also continuing to be a driver of new investment. It was one of the key sectors that excelled in FDI for Ireland and the Bank of Ireland during Covid. Those companies in the tech sector were able to make agile decisions about locating in Ireland in a challenging environment. The life sciences sector has long been a very key one for Ireland, especially pharma and medical devices. They were also beneficiaries of significant new investment during Covid, and that's continued through today. Many of the world's largest life sciences companies have very significant operations in Ireland, often with multiple sites across the country. They're continuing to reinvest at a very healthy pace. It's been great for the Bank of Ireland because we work with several of those companies. We deal with a number of international financial services companies and other industries like engineering and industrial companies. We're very proud of the Bank of Ireland's extremely active role in the FDI sector in Ireland. We spend tremendous time and effort driving our FDI business forward.

We have a small FDI team, but we have Chinese, Russian, French, German, Swedish and Spanish speakers working with customers from all over the world. This has been a consciously developed value proposition that we've worked very hard on, trying to establish what are the key items that international investors would look for; and how we maintain relevance with those companies as economies and businesses need change over time. It's vital that we keep continually refining that value proposition because we need to maintain relevancy to companies going forward.

An example of how we support these companies is our FDI landing space. It's a free office space that we provide to international companies when they're setting up in Ireland. It's a fantastic facility in the center of Dublin that enables companies to have a soft landing while coming into Ireland. We also have a physical presence in a number of locations across the US, so we're close in the market to the customers that are looking at Ireland. About 60% of our FDI customers originate in the US. Europe is the next biggest source of new business, with the UK providing a similar amount. We had significant business coming in from Asia-Pacific pre-Covid. That flow hasn't been as visible in the last couple of years due to some of the travel restrictions on those economies, but we're hoping to restart that this year. We work with some very large companies from those countries. The key focus of our business development efforts will be in the US, however.

BF: Green investment is on the rise. Bank of Ireland is now the leading bank in providing green mortgages. The bank is also pushing for sustainability on all levels, including funding electric vehicles. What are the bank's most significant green initiatives and how has this rise in sustainability changed investment patterns in Ireland and the world?

Kevin Elliott: Sustainability and responsible practices are becoming more and more important to our business and our customers. We're proud of the way the Bank of Ireland walks the walk in terms of sustainability. Our credentials in green mortgages are something we are very proud of. By the end of Q3 2022, about €3 billion had been drawn down by customers since we launched Ireland's first green mortgage in 2019 — including loans for personal home retrofits and energy-efficiency upgrades. For businesses, we often have sustainable lending criteria in our lending agreements that are decided in advance with the customer. They are targets for the customer to hit with their business around sustainability. Once those are hit, they can get a discount on the interest that's paid on those loans. We rolled this out a while ago and it's working quite well. We have issued more than €1.6 billion of loans to Bank of Ireland corporate customers with pricing linked to the delivery of sustainability metrics. We have also partnered with the Strategic Banking Corporation of Ireland to make its €150m Energy Efficiency Loan Scheme available to farmers and SMEs.

BF: The US is by far one of Ireland's closest industrial partners. American FDI in Ireland stood at $390 billion in 2020, more than the US total for Brazil, Russia, India, China, and South Africa combined. What has this close relationship meant for the Bank of Ireland, and what synergies are we seeing between the two markets in the financial services sector?

Kevin Elliott: We're very lucky in Ireland that we have such a close working relationship with our major trading partner, the United States. Having had several decades of consistent investment and reinvestment from American companies has been a massive benefit to the economy. We've benefited socially and become more international in our outlook. You'll find people from all cultural backgrounds, with all sorts of language capabilities, across the economy in Ireland today, and that wasn't true going back a couple of decades. There are 300,000 plus directly employed in the FDI space in Ireland. It's an incredible situation to be in for an economy the size of ours. Bank of Ireland is now exposed to a broad customer base of some of the biggest companies in the world. Our customer base would be the envy of many larger banks from different parts of the world because we get to work with some of these key investors in Ireland.

We also have an incubator space in New York City where we provide free office space to Irish companies expanding into the US. We have quite a number of young, fast-growing Irish companies using it as a base to launch into the US market. We genuinely want to be the national champion bank in Ireland, and it's one of our stated aims. Our New York hub is a key way that the bank is working towards that goal. We're quite proud of that and it's mirrored on both sides of the Atlantic. We're trying to facilitate the flow of business in both directions. While we have worked very hard to establish and maintain our market leading position, Bank of Ireland is very lucky to be at the intersection of business between the United States and Ireland. We work with many of those American companies on not just their Irish banking needs, but often supporting the growth of their businesses from Ireland across Europe.

BF: You stepped up as head of FDI in 2021 during quite an interesting time for Ireland's economy and global FDI. Previously you held executive positions at the bank and worked for IDA Ireland. What are your current top three priorities as global head of FDI for the bank, and what vision do you have for the bank's role in FDI moving into 2023 and beyond?

Kevin Elliott: Number one is to continue to support Team Ireland in bringing inward investment into Ireland. It's in our interest to be the national champion bank, to support the FDI ecosystem, and to facilitate the flow of new inward investment into Ireland. The things we do, like providing free office space, enable us to have a seat at the table to be a key support for the rest of the FDI community. We want to continue working closely with our partners in Team Ireland, including IDA Ireland.

We also need to support our existing client base in what may be a difficult few months ahead. There's global macroeconomic volatility these days that is challenging some of our customers, and we need to be clear that we're a supportive business partner to those key customers; we want to be with them through the good and bad. There's a key focus now within Bank of Ireland on ensuring that we're doing all the right things for the customers that need us in these turbulent times ahead. Bank of Ireland also aims to maintain our relevance for these international companies going forward. We're seeing some increased competition from international banks in Ireland, and it's a challenge that we're stepping up to while continuing to win a very significant market share. We can't be complacent about our business, and we need to ensure that we maintain a competitive offering as well as real business relevance for our customers as they're looking to grow and expand in Ireland.

BF: What is your final message to the readers of USA Today?

Kevin Elliott: It's vitally important that Ireland maintains the strong economic and social links that we have with the United States. Ireland, and Bank of Ireland, have benefited massively from that over the previous decades. It's a two-way street though: we believe that the US, and US companies have also benefited in a very significant way. It's critical that we maintain that competitiveness and spirit of cooperation and collaboration between the two countries. Bank of Ireland is very lucky to have such a great customer base of companies across the US and we appreciate the support of the US business community. We're also proud to play a key role in supporting Team Ireland to continue to deliver jobs, growth, and investment in Ireland.