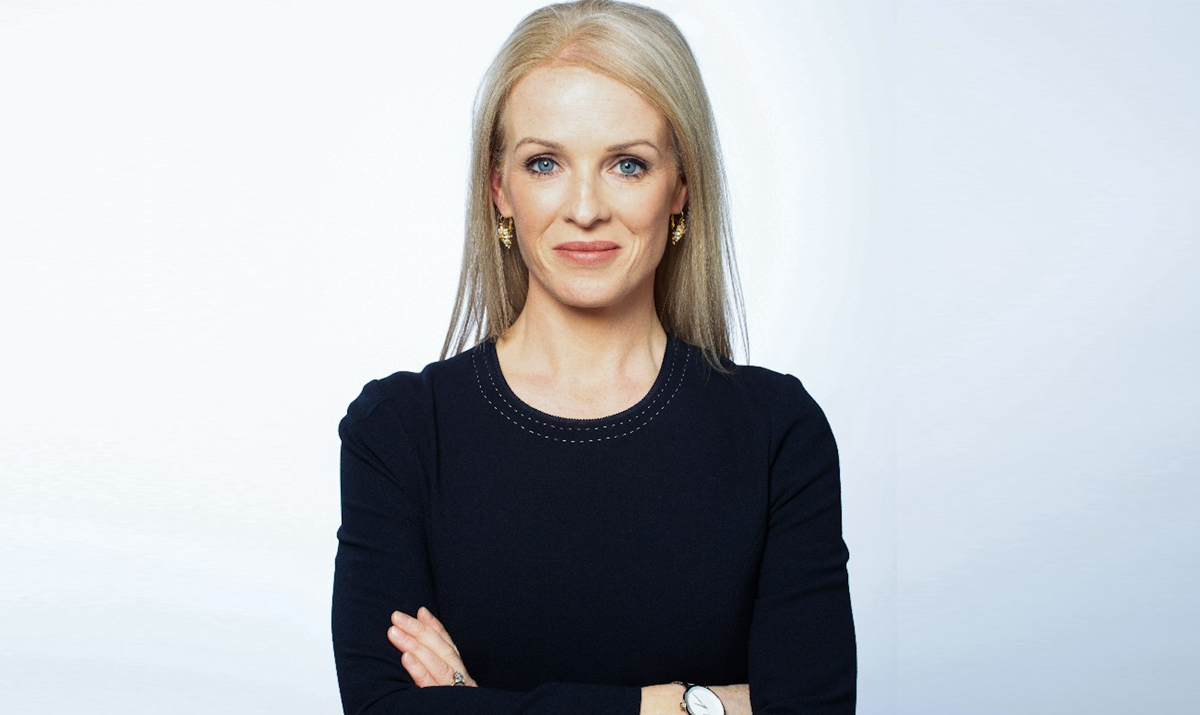 17 Jan

Interview with Lorna Conn, CEO of CPL Group, Ireland

Ireland has done extremely well over the COVID-19 pandemic, being the only economy in the EU to grow in 2020 and having projected GDP growth of 10.1% this year. To begin the interview, could you tell us about some of the driving factors behind Ireland's robust economy. Why has Ireland seen such recent growth and how is it impacting the workforce?

Lorna Conn: There are many positive attributes supporting Ireland as a place to do business and as a place to live. First of all, we have a very talented workforce and a growing population, which isn't necessarily a trend that you see in every country. For instance, Ireland's population, in every county, has increased between 2016 and 2022, so our labor force is growing. As I mentioned, we have very talented people working in Ireland. 45 percent of Irish people in between the ages of 23 and 34 have completed third level education. We have a young workforce as well, with 34% of our population under the age of 25. We are the only English-speaking Eurozone country, making Ireland an attractive option for organizations looking to access the European market because of freedom of travel among Eurozone countries, allowing companies to access a global workforce of 250 million people across the EU region.  Access to a talented workforce is very important for large multinationals.

Upward mobility has really opened up during COVID because companies had to change how they configured their workforce. Organizations were no longer confined by the traditional constraints of an office infrastructure. You were now operating virtually, which has opened up a lot of opportunities for organizations to tap into talent that aren't necessarily in the county or country in which they reside. They can now look beyond their shores to access a talented workforce.

The other thing I would say about Ireland, is that we've got a very pro-business environment. We are an easy country to do business in. And this is seen by the many success stories of multinationals investing in Ireland. One out of every three multinational companies in Ireland have been here over twenty years. They come here and find that there's this ease of doing business, along with access to the talented workforce, and they commit to Ireland as a place to do business in the longer-term. This is a key point when we talk about Ireland.

In terms of our economy, we have responded particularly well in the face of the pandemic, given the huge economic shock which every country endured. One thing I would say about Ireland is that the underlying structural strengths and capital investment plans have supported the future growth prospects of us as a country. We performed well in 2021, growing by 13.5% and consistently ranking among the top countries in the world to do business with due to our pro-business outlook. IDA sums this up by saying, "We favor green lights over red tape." I think that speaks to Ireland. We're a small, open economy and we pride ourselves on being an attractive place to do business. We want to be a country that offers companies an easy transition into our marketplace. We are the fourth most competitive economy in the EU, and 12th globally, so I think the pro-business outlook speaks for itself.

 

CPL Group has grown exponentially since it was founded in 1989 and has consecutively been named as one of the best places to work in Ireland. The company made waves with its acquisition by Japan's Outsourcing for €318 million in 2021. Can you give us an overview of key milestones the company has passed? How has the acquisition with Outsourcing impacted the nature of the company?

Lorna Conn: The Outsourcing Inc Group is a large talent solutions organization headquartered in Tokyo, Japan and is listed on the Tokyo Stock Exchange. By acquiring CPL, our company was then effectively de-listed from the Dublin and London stock exchanges, becoming a privately owned organization. One of the big outcomes as a result of the change in shareholders was the risk in appetite that Outsourcing brought to CPL. They are a very ambitious, acquisitive organization, and they have challenged me and my leadership team and turned up our aspirations for growth.

We're twelve months into a five-year plan where we are charting a doubling of our business, which is a transformational growth target that we had never set for ourselves previously. That change in shareholding has opened up a whole new level of ambition for our organization, which has been a very positive outcome. Our key market is Ireland, with the UK and a number of countries across Europe also being important for us. We have small operations in the US and Tunisia. Globally we are operating in 13 countries. But to achieve that level of growth, it's going to come through a really targeted and focused international expansion plan, and that is the journey we have been on.

In terms of key milestones, we acquired a tech contracting business called Neusta Consulting in July of this year, which has deepened our presence in Germany. We acquired another tech and perm contracting business called Ntrinsic which operates in the UK and Belgium. This has increased our presence in the UK and opened up a new market in Belgium for us. We also established new offices in Switzerland and Bulgaria, so the internationalization strategy is well underway. We have set another strategic milestone, which would be to acquire in the US, for which we are currently working through a process of target identification of the company. We are expecting a US acquisition to happen sometime in 2023.

 

CPL Group also acts as a consultancy through its Future of Work Institute. We've recently gone through so many changes in how businesses function, from new digital technologies to working from home. What new tools and strategies does your consultancy often suggest for the new businesses of tomorrow, and what impact are they having on the workplace?

Lorna Conn: More so during the pandemic than ever before, the huge value that companies place on their people has really come to the fore. In many companies, their greatest asset is their people. Therefore, the investment into the people and culture agenda is a focus area in our consultancy division for mature organizations that recognizes that the power is in their people. We have supported organizations developing people value propositions. We have a wellness offering since there's been a huge emphasis on employee well-being and mental health. More and more organizations are investing in this area as further support for their people, given that people are their greatest asset.

We have also looked at leadership programs for organizations that we've partnered with. A lot of what we're doing in the consultancy space comes down to the investment around an organization's people. This is the biggest area of focus that we're seeing in mature, progressive organizations that are not only trying to win the war of talent but also being successful and sustainable.

Ireland is aiming to have net-zero carbon emissions by 2050, which is a pretty ambitious goal. How has the fresh rise in green investment and focus on sustainability changed the way companies operate, and what has CPL done itself to help lower carbon footprints?

Lorna Conn: I think that climate action is a very pervasive movement and it's touching every organization, no matter how big or small. For us at CPL, we have been on our own sustainability journey for quite some time, and I have to say, it was fueled by our people. Some of the younger demographics across the world have been the greatest advocates for climate change. We've gotten in behind our people, not just because it's the right thing to do but because talented individuals expect a responsible response to climate action from their employer. This year we were awarded the silver award for EcoVadis. We were a first-time responder to the Carbon Disclosure Project (CDP) and before the end of the year we are going to issue our first sustainability and strategy roadmap which will outline key milestones and targets that we will have define our organization in responding to climate change. We have a net-zero target by 2045, which is five years ahead of the EU's 2050 target.

I am very pleased with the progress we've made around sustainability, and we've embedded it as part of our strategy. I think one of the greatest advocates of a responsible response by businesses are investors themselves. Today investors are betting on organizations that are moving towards sustainable investment. They want to invest in organizations that can prove that they have a responsible response to climate change and that they can demonstrate how they are actively supporting the sustainability agenda. Customers are always asking us to outline what we are doing around sustainability. We do the same with our suppliers. If everyone shares a collective responsibility and continues to make persistent, incremental changes, together it will amount to something important.

 

The US is undeniably one of Ireland's largest supporters — whether through trade or investment. FDI inflows from the US stood at $390 billion dollars in 2020 alone, more than the US total for Brazil, Russia, India, China and South Africa combined. What new areas of opportunities are we now seeing in the Irish market that could be of interest to foreign investors?

Lorna Conn: The life sciences/pharma sector is already very well established in Ireland. We have huge FDI in that sector already. I think that finance is a sector that could be very interesting. Again, given our positioning as the only English-speaking country in the Eurozone, I think we have further to go in terms of FDI investment in the finance sector. It could be an interesting proposition given Brexit and the UK leaving the EU. We have a very strong indigenous tech sector in Ireland. Although this sector globally seems to be facing challenges due to over-hiring during covid, in Ireland it is still a strong and vibrant market that could be interesting to Investors.

You stepped up as CEO of CPL at the end of last year at a really interesting time for the company. You were featured as one of the top ten female CEOs in Ireland, which is really inspiring. What are your current top three goals as the new CEO of CPL, and what kind of vision do you have for the company in the next five to ten years?

Lorna Conn: My top goal is to deliver on our five-year plan: a doubling of our business to become a billion Euro revenue company.

My second goal as CEO will be the successful integration of a company in the US. What I would hope for in this future acquisition is a mutual opportunity to grow, as in, allowing the target company to also expand into Europe through our network which would enable us to grow together.

My third objective is to maintain the soul and the culture of CPL. We are a large organization, but we still have an open and approachable leadership outlook. I strongly believe that our people and our culture is CPL's secret sauce so nurturing that, and respecting that is a huge part of my role as CEO. To me, behavior trumps performance, so I'll never sacrifice our culture for profitability.  I think that sometimes you need to be brave to deliver on that outlook because you might have to make people-related decisions that might impact the bottom line. But you know that in the longer term you are preserving something much more valuable, which is the culture, the essence and the value set of CPL.

What is your final message to the readers of USA Today?

Lorna Conn: I would like to speak to our delivery capability. We operate across the entire talent spectrum: from specialized equipment in every sector in the market, right the way through to large-scale recruitment process site sourcing, manage services provision, business process outsourcing, strategic talent advisory through the CPL's Future of Work Institute. We work with four-and-a-half thousand clients, many of which are US multinationals who have established bases in EMEA. We have a presence in 13 countries globally and access to 39 countries as a part of the broader group.  If you're looking to invest in Ireland, come to CPL, we can be your partner to help you scale, attract, and retain some of the very best talent that's available in the country today.