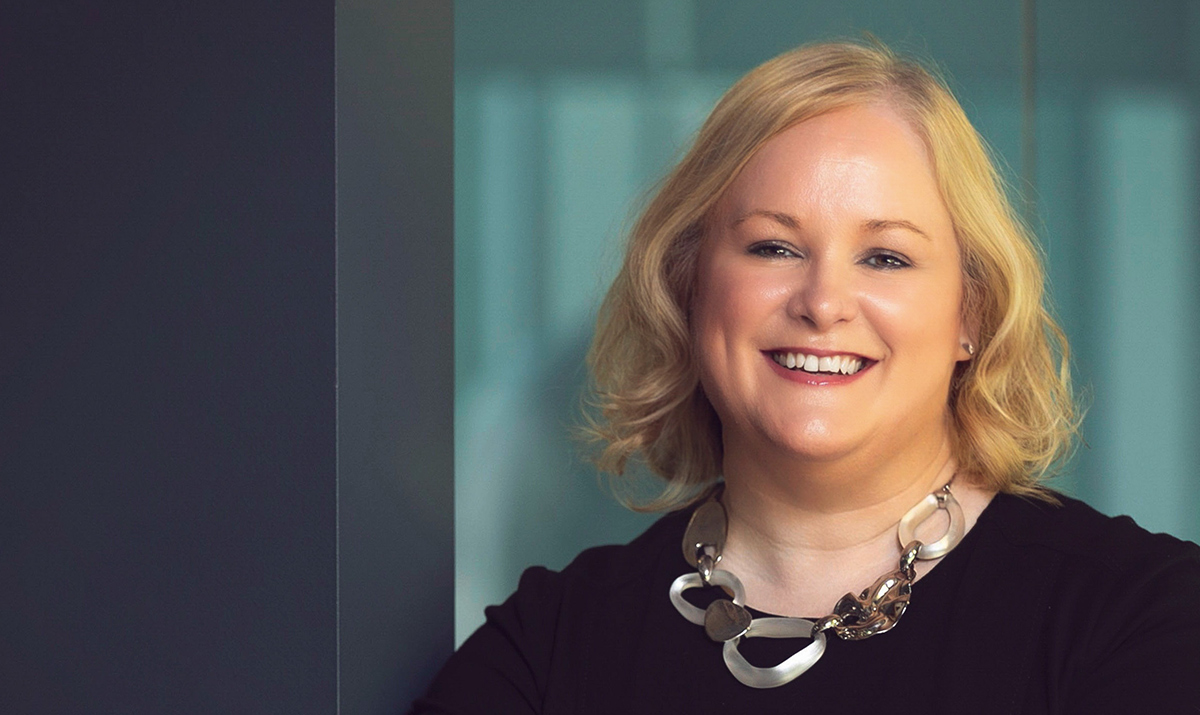 02 Dec

Interview with Lorna Martyn, Ireland Regional Chair and Senior Vice President of Fidelity Investments

BF: Ireland's tech sector has grown significantly in the last decade and is now the second-largest exporter of ICT and IT services in the world. However, recent job cuts have raised questions as to whether the market's tech bubble has popped. To begin the interview, can you give us your insight on why Ireland's tech sector has done so well in the last ten years, and what key areas is Ireland's tech sector particularly advanced in?

Lorna Martyn: It's been an interesting couple of months, and we have to be careful not to overshadow reality. If you look at the last IDA report, it reported growth of 9% between 2021 and 2022.  And many companies including Fidelity made jobs announcements in recent months, so I see the status as a rebalancing situation. I've been in the tech sector for 30 years, and I've experienced many cycles. But, in terms of what underpins the tech sector here and why companies like Fidelity constantly look to Ireland, it is the talent.  Essentially, we don't have lots of natural resources in Ireland, making talent our primary natural resource. If you look across the island there's a fantastic ecosystem and the landscape in Ireland is unique. There's strong cooperation between the FDI (Foreign Direct Investment) companies, the indigenous companies, the government agencies (IDA and Enterprise Ireland) serve both sectors, the industry bodies, and the university system promote education, innovation and entrepreneurship.  So, all of those things work together on behalf of Ireland. It's not the indigenous competing against the FDIs. We work together and support each other. The policies, from a government perspective, are long-term thinking over a sustained period. For instance, in the area of skills there's been significant investment over decades, particularly in programs that provide access to education and skills.  Looking at STEM skills, there's still a shortage worldwide, so ongoing investment in education is essential. Relatively speaking, Ireland punches well above its weight in the attraction and retention of technologists. And one thing that's playing in our favor is being the only English-speaking country in the European Union, thus making Ireland a destination for that talent.  It's not just those who are born in Ireland; the reach extends across the European Union and beyond.

BF: Fidelity has a 25-year history in Ireland but has seen significant growth since 2013. This year, Fidelity said it would be creating 300 new positions in the next few years in Galway and Dublin. Can you give our readers an overview of Fidelity Investment's operations in Ireland, and what kind of recent milestones has the company passed that most highlight its success?

Lorna Martyn: Fidelity established a presence here in 1996 so we have a 27-year history. The initial reason for coming to Ireland was access to talent. Today we have over 1,600 associates aligned to two locations, Dublin and Galway. It was quite an interesting start, working on small engineering and enterprise computing projects in areas like voice technology and market data, but the capability and business understanding consistently broadened, leading to an expanded portfolio of opportunities. We founded the graduate program for Fidelity here in Ireland and, initially, we were an exporter of talent, essentially bringing graduates in, training them, and a lot of them ended up working in the United States, so we have a massive diaspora across Fidelity. For the first 15 years, it was a relatively small footprint of about 250 people here in Ireland, mainly technologists, with progressive growth in the last decade. Seven years ago, we added business operations to the footprint here due to location and wealth of talent with financial skill sets from Dublin, London and across Europe, but the primary reason for our growth has been down to the ability to attract and retain strong talent. Six years ago, we were 700 associates; early last year we broke the 1,500 mark and we announced an additional 300 jobs in September 2022. We expect to have those roles filled by the end of 2023.

Fidelity being a private company brings huge advantages. When things are tough in the market, Fidelity tends to do the opposite of what other companies are doing, and the long history of innovation and investment in technology means there are constant opportunities to learn and do interesting work.  At the start of the pandemic, we announced 90 new roles. We filled those 90 roles in 90 days.  More broadly, workers were uncertain about what the experience might be through the pandemic, so we attracted a lot of good talent because we have a strong culture of community and collaboration. We supported our associates and because we have a long history of remote working and flexibility, all of our systems and infrastructure were in place to transition to a fully remote workforce across the globe overnight. Fidelity Ireland is a microcosm of Fidelity at large. Most of the technology and business units have representation here. For example, the asset management business, the institutional business, the workplace business, and the enterprise technology business, including the cyber and cloud organizations, have associates in Ireland.  Fidelity also has associates who align to the Fidelity Labs and Fidelity Center for Applied Technology organizations in Ireland.  So, many of the services that would be familiar to people in the United States, whether it's Fidelity looking after their 401k or helping pay down student debt, have associates working as part of global teams, developing technology products and processes to support customers of those businesses.

BF: Fidelity is constantly exploring emerging technologies through its R&D branch Fidelity Labs. What current technologies and projects is the company currently focusing on, and what kind of impact could these new platforms have on the industry and our daily lives?

Lorna Martyn: Fidelity Labs is interesting because, essentially, it's like a startup ecosystem within Fidelity itself, and some associates in Ireland align to the global Labs teams.  More broadly, if I was to break it down, associates in Ireland are engaged with three areas that involve research and development: Fidelity Center for Applied Technology (FCAT), Fidelity Labs, and academic collaboration with the Irish universities and research centers.

Firstly, we have a presence here for FCAT. Essentially, FCAT is the group that looks out to future emerging technology on a 5- or 10-year time horizon, so early stage.  For instance, for several years FCAT has been exploring areas like blockchain, VR and AR, and some associates in Ireland are involved in scanning the European ecosystem. Today research in areas like quantum computing is of interest. It is emerging but not something that's going to hit the business at scale today or tomorrow.

Some input into the work of Fidelity Labs comes from that longer-term FCAT research and specific innovation ideas from the business, but the output of Labs is newly emerging products for the Fidelity business in a shorter time horizon, perhaps the next year or two years. Fidelity's ambition is to provide the best experience in financial services, and an example of a Fidelity Labs project where Ireland associates had an opportunity to contribute to in recent years is a student debt offering where Fidelity brought a unique offering to the market, a huge plus for employers and employees in the United States.

And then a third tier is an academic collaboration through connections with the universities here from a research and development perspective. I know you're going to meet some of the presidents of the universities. We're very connected in that ecosystem as well. We work with a variety of research centers. That's about looking at new opportunities to solve business problems, looking at opportunities to generate new IP in conjunction with those academic institutions. We continue to explore that on behalf of the business, and we provide that connection here through the Ireland office. We provide that entire view into the Irish and the European ecosystem. I have a colleague here whose full job is to support scanning that European ecosystem: see what's happening, what's new, and what's emerging. And sometimes you see certain technologies, get a footprint in the European and the Asian market, maybe before they translate into the United States. And that's our job: to help look forward on behalf of the business and bring those ideas in. Some of them stick and some of them don't. We do research in areas that don't necessarily emerge into a business offering, but the act of looking outward as well as inward results in new innovations.

BF: Ireland ranked third in the highest level of education amongst OECD members in 2022 and is a sought-after market for research in tech given its high level of trained candidates. How would you assess the aptitude of Ireland's workforce talent in technology, and what is the company doing to promote the training and education of the next generation of leaders?

Lorna Martyn: We do, we look at this very holistically, and we always have since we established the operation here in Ireland. One element is the continual training and development of our associates who are part of the company. But as you can see in the global and Ireland landscape, there is a shortage of technology talent. So, our investment goes back into how to increase the technology talent pipelines in education. We start way back in the national schools. That's children between five and 12. We have a partnership with Junior Achievement. We have a couple of programs there. We particularly have a new program that we co-sponsor with Science Foundation Ireland called Our World, which is essentially an introductory program to STEM, for students that are in fifth class in schools, targeted at all children aged, 10, 11, maybe 12, across the country.

BF: Your mom bought you a course when you were 12 on coding and that's what started where we see you today.

Lorna Martyn: Yes, and that for me reinforces the importance of role models and advocates, and the impact of parents, teachers and peers. We start our education interventions at that early stage because, at that stage, children don't see limitations. They don't think that there are boys' careers and girls' careers necessarily. And all the research tells you that it's later that the whole stereotyping and influencing of your peer group on what's cool and what's not cool comes in. So that's kind of our starting point.

Then we are also embedded in the secondary school system. We have several programs. For example, we sponsor a program with Dublin City University called ComputeTY. That's essentially a STEM program for transition year students (around ages of 15 or 16). When we get involved in those programs, it's not just to write the cheque. We have our people involved, but we also set criteria. For instance, for ComputeTY, our requirements are to ensure schools, which are underprivileged, are part of the program. We also have an ask in terms of representation from a female perspective, because that's the biggest challenge in the tech industry. We've seen a lot of success with this program, with 70% of participants being female.

At the secondary school level as well, we also have an internal program called Root2STEM, which is also focused on transition year students. That's a program that's run by our associates internally. Essentially, it's an opportunity to experience what life is like in a technology company. It's a combination of some coding and STEM education. The students get an opportunity to spend time in our office, they get an opportunity to meet with people and access advice in terms of careers. The intent is to emphasize that there's not just one pathway into a career in technology, that there are people from diverse backgrounds in the industry.  For example, we have designers who have degrees in fine art. So, meet those and say, look, if you're good at art, that doesn't preclude you from having a career in technology. Similarly, we have people from all walks of life working here, everything from other sciences to teachers, to people who come from liberal arts and vocational skills backgrounds, graduates of technology apprenticeship programs, those embarking on second careers, and also, lots like myself, who come from a technology background, straight from university.

At the community level, we are very engaged. We do career fairs and engage in community events. We're a sponsor of the Galway Science & Technology Festival every year. We are involved with a lot of different schools. From a sustainability perspective, we buy very high-end laptops for our engineers, and they have a pretty short lifespan in the professional space. But we recondition them. We donate all of our laptops. So, we don't dump any laptops they all go to schools to help them with their STEM classes, and that's good for the environment too. And then at the university level, we have partnerships with the careers centers and the research centers. We also have partnerships in supporting access to education courses where we have several access scholars on the technology and on the business operations side. We hire some junior associates, and we pay them through college to do their business degree while working in the Fidelity business operations organization here. We call them Fidelity scholars.

We're also actively involved in the different industry bodies; I've just come off a two-year term as the chair of the Technology Ireland industry body and I'm still on the board. A lot of our leaders are involved in everything from the American Chamber to Irish funds, to the various regional technology industry bodies, to special interest groups such as Cyber Ireland. We look at our contributions and connections very holistically with a view to attracting existing talent and expanding the future pipeline of talent, most especially the underrepresented pipelines such as women in technology. And then internally, our biggest investment is in our associates, because technology is constantly changing.

One of the big innovations that Fidelity has, that you don't see in a lot of other companies having, is what we call 'learning day.' That's dedicated time that our associates have to invest in themselves where we provide some structured opportunities. We provide semi-structured opportunities, for instance. We have lots of learning programs that they can do, self-directed and self-timed online. And then, equally, our teams and communities come together to think about how they learn together. And that's a big investment and something that Fidelity does worldwide; and that's a real differentiator.

BF: Fidelity Investments Ireland is a subsidiary of a US financial services conglomerate. The US market has increased its presence in Ireland substantially, particularly in tech, with incoming FDI sitting at $390 billion in 2020. How is Fidelity banking on the close relationship between the two countries to develop its technology, and what kind of synergies can the two markets offer each other in terms of combined collaboration?

Lorna Martyn: There's a strong history of collaboration between the two countries; we are linked intrinsically through history, culture, and a large diaspora. Our biggest diaspora worldwide is in the United States. There's a very strong understanding of each other, a very strong synergy between how people think and work. A lot of people talk about the scale of FDI investment in Ireland. But if you flip that and look at it from the United States side as well, many Irish companies are investing in the United States economy, so there is a symbiotic relationship. There are benefits in terms of new IP that's created here in Ireland by FDI companies, that benefits the global business for those companies. And similarly, from an Ireland perspective, where we benefit from US companies is the ability to retain people in strong jobs in Ireland that benefits the economy at large. There's a win-win there in terms of Ireland offering great talent working in business benefitting the US economy, but equally, there's a symbiotic value in terms of US companies employing Irish talent and engaging with the Irish ecosystem, either through IDA or Enterprise Ireland. And the fact is that we have two bodies, one that's focused on inward investment and one that's focused on outward investment, and they're both very strong but they also work with each other.

The connected ecosystem is a strength that benefits business. When we work with the Irish universities, for example, it's amazing to experience the wealth international talent they attract. These are not all necessarily Irish researchers, but it's researchers from all over the world who choose to be attached to an Irish university because of the wealth and the depth value of the opportunity and the business challenges from FDI and indigenous companies that they get to engage with. That's what attracts and retains them here. So, the combination of government policy, the level of PhDs and postdocs, the investment in general in research centers and the willingness of businesses to engage makes this a very unique ecosystem. I've looked at other parts of the world for comparators and believe our scale helps as well. As you said at the start of this interview, everybody knows everyone to some degree, and that collegiality and connectedness is a strength for both those working in Ireland and for companies like Fidelity operating in Ireland.

 

BF: You accepted the role of regional chair in April 2022 after working for the company for 18 years. In a previous interview, you mentioned you started with technology at 12 when your mother signed you up for a coding course with only boys. As the new Irish regional chair of Fidelity Investments, what are your top three priorities, and what kind of vision do you have for the local subsidiary in the next five to ten years?

Lorna Martyn: My vision has to start with Fidelity's vision, i.e. to provide the best service to our customers. Ultimately that's our raison d'etre for being here. If I look more locally, our ambition is to be the top destination for talent here in Ireland. I want people who both work at Fidelity, and those who are maybe starting their careers or are looking for changes in their careers, to look at Fidelity as a destination where they can build their career, as a destination where you can work with the best people in the industry, and as a destination where you can do high-quality, high-business value work and have the opportunity to look beyond the office and have that opportunity to positively impact the broader ecosystem.

My third objective would be focused on trying to increase the participation of women in technology. We're seeing some strides, particularly at the leadership level through focus within business and movements like the 30% Club, but if you look at the gender pay gap reporting, there are challenges. For Fidelity Ireland, our mean pay gap is 8.4%, and that's a structural issue. It is not down to anyone being paid less based on gender, it's down to a structural challenge that there is not equal representation at all levels in the organization, and that is reflective of the market. And for me, that's probably, both a personal goal as a woman and a goal for our regional leadership team. Our goal is a zero gender pay gap. But ultimately, that will take time and continued investment in broadening female participation levels at every level of the organization. We recognize it's a very long game, and that's why we've invested right back to the five-year-olds: because those five-year-olds are potentially our Fidelity associates of the future. But equally, we've always recognized that you can't just look at your own organization and build solely for your organization. If we did that, we would invest all resources in the college system and the internal training of associates. We systematically think about the future. If we're ever going to close a gender pay gap, we need those four and five-year-olds translating into greater gender balance in our industry. And it's not just in the technology industry. Every single industry has a very heavy reliance on technology. Fidelity's been established for more than 75 years, and the focus is on a digital-first strategy, and that long term ongoing digital evolution of the business is a goal for the enterprise, but also a goal from a regional perspective.

BF: Final message to the readers of USA Today.

Lorna Martyn: The United States and Ireland have a long-established cultural connection through our people, through our culture, and through business. And going forward, that continued connection, that continuing camaraderie, is beneficial both to the US economy and to the Irish economy.  Personally, I'm proud to work for an US-founded company. It's provided me with incredible opportunities within my career, exceeding the expectations I held when I walked to the door of Fidelity on the 25th of October 2004, and that is echoed in the experience of my colleagues worldwide.  The incredible camaraderie and community that we have across Fidelity worldwide, the learning, innovation and global mindset, and the focus on inclusion embedded in the company culture, is beneficial to our customers, our associates, and the communities we live and work in across the globe.