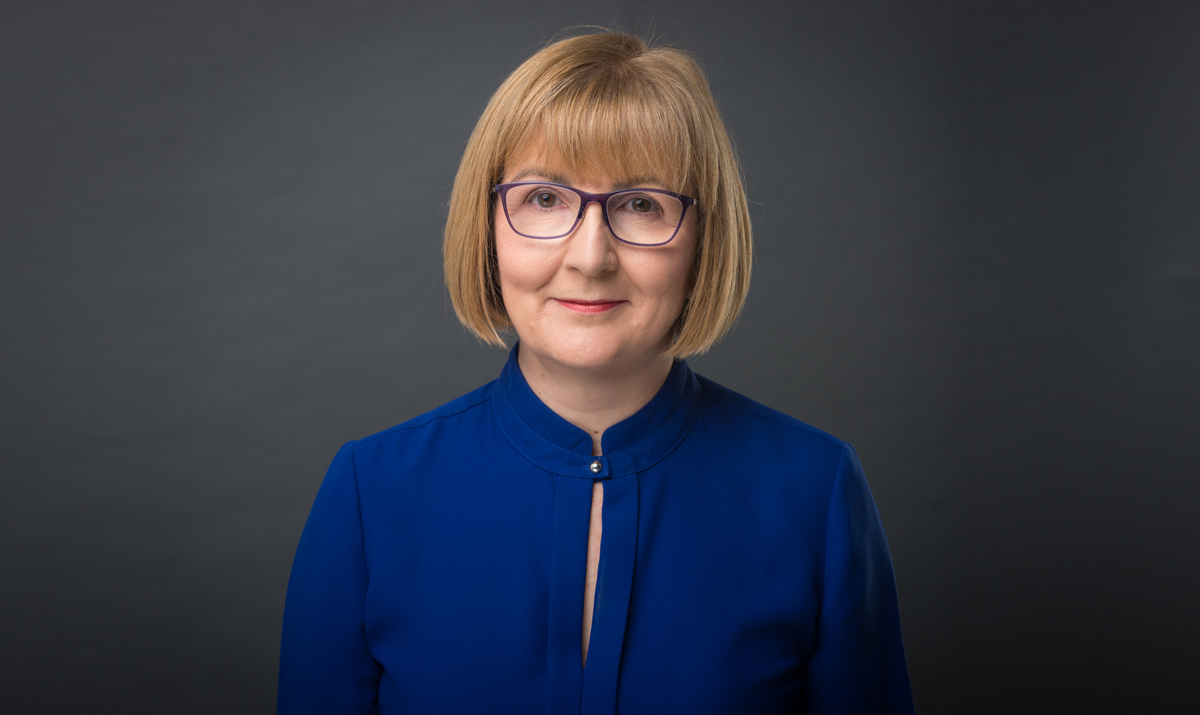 19 Jan

Interview with Maggie Cusack, President, Munster Technological University, Ireland

BF: Ireland has always placed education as a top priority. The state allocated €6.9 billion in spending toward education as part of its National Development Plan 2021-2030. Not surprisingly, the country ranked third in the highest level of education among OECD members in 2022. Can you tell us about the key factors that have led to Ireland having such a competitive education and research sector?

Maggie Cusack: One exciting aspect of the university sector in Ireland in recent years has been the arrival of technological universities. There are now five technological universities, and they symbolize the importance that Ireland places on education. Technological universities came into being on the basis of the legislation following the Technological Universities Act 2018, which sets out the requirements for those institutions to have teaching and learning that's very much informed by research and promotes excellence at all levels of higher education. One of the strengths of technological universities and other universities is the real link between industry and entrepreneurship. There's a clear understanding of the responsibilities of universities and technological universities to serve the region, the community, and the public interest in the areas where they sit.

BF: Munster Technological University (MTU) was established in January 2021 as a merger between the Cork Institute of Technology and the Institute of Technology, Tralee. What ethos does MTU have that differentiates it from other tech universities?

Maggie Cusack: We have six campuses, two in Kerry and four in Cork. MTU has a subject base with engineering, science, and business, but the disciplines are very broad based. We have the School of Music in Cork, the largest conservatory in Ireland. We have the Crawford College of Art and Design with art students working with students from music, engineering, and business. We also have the National Maritime College of Ireland (NMCI), that's truly unique. Everyone going offshore, including those working on whether that's for renewable energy, such as offshore wind, or traditional energy will be trained through the NMCI. MTU spans the urban and rural.

We're mindful of how we make the best provision in the region to bring about that stickiness, so people can choose to stay in the region if that's what they want to do and go to university there. They can set up their own small businesses, and they're all supported to do so, rather than everything having to happen in the capital cities. That regional provision

is really important. We have 18,000 full-time and part-time students along with 2,000 staff. We offer about 140 courses across our six campuses. We have a long ladder of opportunity across our courses, ranging from apprenticeships, degrees, master's qualifications, and PhDs. All our courses are very relevant to industries, and we stay ahead to make sure that we're providing what companies in the regions need. Our graduates are work-ready and have high employability.

We also have great examples where companies have come to us, and we've had co-production over our courses. For example, one large company that we dealt with employed many of our graduates on the basis of their technical skills. As they become promoted and work their way through their career, the company wants to retain the talent but realizes there's an evolution required. They come back to us, and we offer courses to upskill, so they can retain those highly skilled members of the workforce. The company then took that to their branches overseas, so there's that international dimension to that co-production.

The southwest of Ireland is truly rich in companies, and the scale of companies ranges from large multinationals to SME startups. It has a healthy ecosystem. The university is currently expanding, including building a new STEM building on its Kerry campus as well as a learning resource center. The university also just opened a €13 million sports, conference, and concert arena.

BF: What key milestones have the institution passed since it began operations and what are its current expansion plans?

Maggie Cusack: Our multi-functional arena recently opened and it's great to see it being used. We just started two new building sites. We've been given the green light by the government to proceed with business cases for two further buildings: one on our Bishopstown campus in Cork, where we have the largest number of students, and a learning center on the Kerry North campus. The one that's going to be on the Bishopstown campus will be a deep retrofit and a major extension on some of the existing buildings. This is one of our strengths. We started a major project over 10 years ago, where a deep retrofit was carried out on part of one of our very large buildings on the Bishopstown campus. It was done in a way that minimized disruption and made the building so sustainable. It's like a living lab. We've continued to measure all aspects of how we're using the solar energy and making sure the building is comfortable and works well. It's about taking the learning that meets some of the major societal challenges, like climate change and housing, making good use of resources, and then building. We can then share the learning with others to continue to improve. Our apprentices can learn all of those relevant skills to then take out and benefit the entire environment. Tremendous work is being done on our buildings. We have funding for phase two of the arena, so there'll be more work done there. It's important that all the buildings we're doing are multi-functional, flexible, and can be used in a variety of ways.

BF: What kind of partnerships does MTU have with local industry and what is it doing to promote and develop new tech SMEs?

Maggie Cusack: We have well-established links with a whole range of companies of all different scales, from big multinationals coming into Ireland to smaller local indigenous companies and SMEs. Entrepreneurship and innovation are important aspects of MTU and that was true in the two former Institutes of Technology. We have well-established schemes there, and entrepreneurship goes all the way through our curriculum.

Entrepreneurship is often something separate from other universities I've seen in the UK. I'm really proud of the fact that it's genuinely integrated into what we do here. We have two incubator centers. The Rubicon on the Bishopstown campus and the Tom Crean Centre based on the Kerry campus. Those two centers have created well over 500 new companies, and they have a strong record in terms of the longevity of the companies. They're not just coming into being and disappearing. Over 75% are existing and thriving beyond five years. They've had an investment of over €100 million and two-and-a-half thousand jobs are being created. It's a healthy ecosystem.

MTU has established fantastic projects like the Student Inc. project that's now expanded out and involves other universities across Ireland. Students come forward and pitch their business ideas to the Rubicon or the Tom Crean Centre and those who are successful are then funded through the summer. They're supported to develop every aspect of their idea, including finances, marketing and expansion. It's wonderful to see many of their ideas evolve completely.

There are other examples. We have an innovation challenge for our undergraduates. Where successful, active companies may have a product out there that they're thinking about addressing some aspect of it. They come to us with this challenge. Multidisciplinary groups of students come together. Engineers work with business students and graphic designers. They pitch back to the companies, offering answers and suggestions about how they might address their problem. The students provide so much added value from completely different perspectives.

BF: What percentage of your students are from abroad?

Maggie Cusack: MTU is particularly welcoming to international students, and we have a good percentage. They tend to be clustered in particular programs. For example, we have large numbers of international students in our computing science and nursing programs. They come from a diverse range of countries. This diversity runs all the way through our undergraduate, masters and PhD programs. It's also very clear in our research and collaborations.

BF: Recently technology institutes across the EU have been hit by a slew of cyberattacks, including MTU. Additionally, the National College of Ireland and the Technological University of Dublin were hit by ransomware attacks in April 2021. How has the education sector and the university strengthened its cybersecurity infrastructure, and how important is cybersecurity at universities in this day and age?

Maggie Cusack: It's important for all sectors to be mindful of cybersecurity. Everyone should put in all means of protection available to them, but it's especially important for resilience. This means making sure that operations can continue in case of an attack. We were victims of a cyber-attack that happened on a bank holiday weekend. We closed our campuses for four days, during which time we did a huge amount of work to ensure that all

academic continuity was in place and that our teaching and research could continue. This was a very short amount of time for all that needed to be done. Our staff showed incredible resilience in directing students and keeping everything running. This incident reinforced the fact that cybersecurity is one of our areas of research strength and there are lessons for everyone to learn about resilience.

BF: Ireland has pledged to hit net-zero targets by 2050, which has spurred all kinds of investment and activity. What is the university doing to cut down its own carbon footprint and how is the university tackling teaching the idea of sustainability to students?

Maggie Cusack: Another milestone for us was the launch of our strategic plan in October of last year. We have five themes in our strategic plan: the student's whole experience and journey; people and community, meaning everyone within the MTU community and the wider community in which we operate; regional development; research entrepreneurship innovation; and our global outlook. We also have strategic enablers that run through everything we do. One of those is EDI. We're really passionate about EDI, genuinely celebrating and supporting the full diversity of humanity within the walls of our university.

Sustainability is the other one. That's significant in terms of the estate and that's why the retrofitting approach is important. Universities have large purchasing power, so we need to make sure that we remove single-use plastics where we can. We can address that in several ways. There's another big piece of work done in terms of making sure that sustainability and the UN goals are there all the way through the aspects that we're teaching. The technological universities are involved in a large project of making sure that we upscale and reskill both our students and staff in many digital capabilities. We're using that as a mechanism to educate on sustainability, addressing those two issues on a large scale.

BF: You were chosen for your position in December 2020 and have since successfully led the university through its opening and first school year during an extremely difficult time for academia and industry. As the President of Munster Technological University, what are your top three top priorities, and what vision do you have for the university in the next five to ten years?

Maggie Cusack: The arrival of MTU and technological universities is an exciting innovation in Ireland. We're geared up to support the economy, society, and our students in their entrepreneurial skills and acquisition along with the excellent research we provide. We're establishing MTU to best serve the region by having global standards of excellence for our research and for everything that we do through entrepreneurship and how we collaborate on a global scale. I look forward to ensuring that MTU is well-established so it can continue to provide opportunities for people over generations to come.