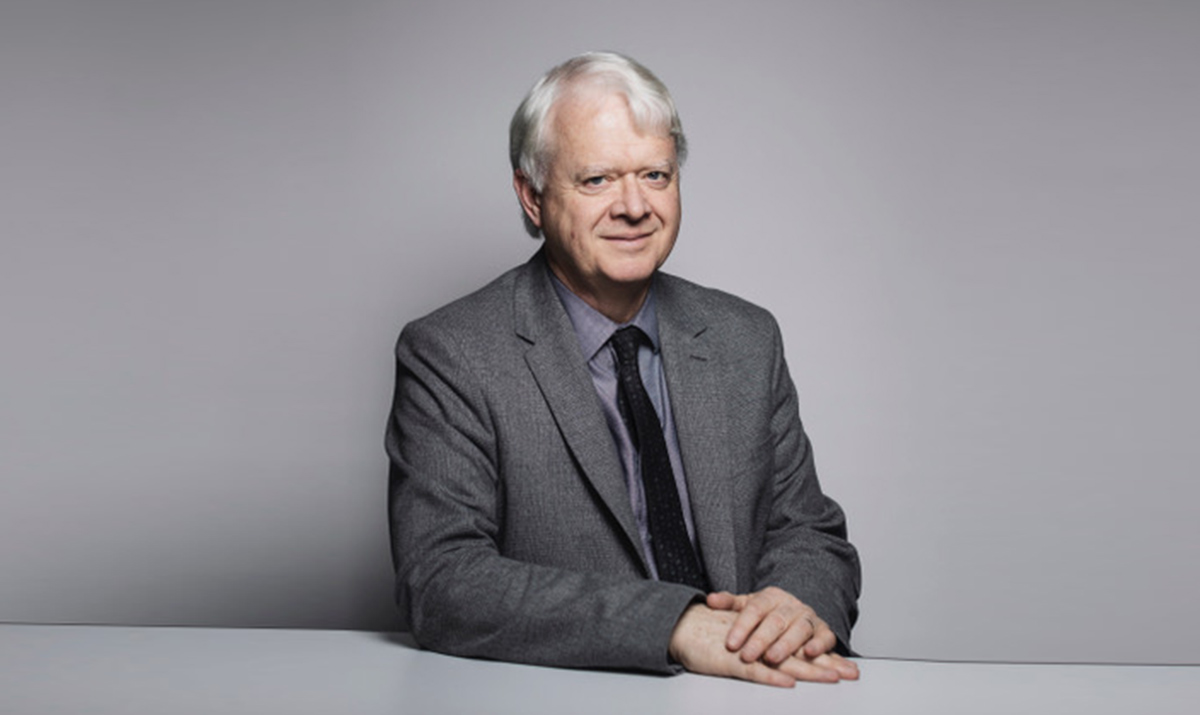 15 Jan

Interview with Matt Moran, Director of BioPharmaChem Ireland

BF: Ireland's biopharma and chemicals sectors became worth €100 billion in 2021, with more than 84,000 residents employed under its wing. IBEC has said it expects this number to increase by 10,000 in the next five years. Can you tell us the key factors that have led to Ireland housing such robust biopharma and chemicals sectors, and how does it compare to other international life science hubs?

Matt Moran: Ireland would be viewed as being one of the leading global hubs for manufacture and supply of biopharma products. It's essentially as a result of a defined government policy back in the 1960s. At the time, Ireland was transitioning from being an agricultural economy, and they wanted to become more export-focused and enter the world of industry. At the time, the government identified a couple of sectors which were dependent on knowledge. They identified chemicals and pharmaceuticals, along with others. They essentially just went after them through the Industrial Development Agency, which basically went out and sold the country. They initially sold it on the basis of zero tax. Then they also prepared land banks or companies.

The first big one to come in was probably Pfizer. BMS were here before and LEO pharma were here. But Pfizer came in 1969, making citric acid. After that, they started coming one after the other. So, you'd have Merck, MSD, SmithKline, GSK, Eli Lilly. They started initially manufacturing what we call active pharmaceutical ingredients, or API's, which are chemical products used in medicine: it's got the active, the piece that makes you better. Then they started to manufacture what we call medicines or drug products, which is what you're buying in the chemistry. Then, toward the mid-1990s, biotech became the next opportunity. Government revised and it was prioritized. They went after, initially, manufacturing monoclonal antibodies. The Pfizer Grange Castle Biotechnology facility was opened in 2005, which is a huge plant that manufactures biotech products, therapeutics and vaccines. Then you had a second wave of what we call biotech: a lot of the big biotech groups like Bristol Myers Squibb, Alexion, Regeneron, Lilly themselves, established very large bio manufacturing facilities. We're looking at an investment rate of about €1 to €2 billion per year for the last 10 years and probably further back. That's why you have this huge critical mass of companies. Now it increased 12.5% and will go to 15%, but it is still a lot lower than a lot of other jurisdictions.

Added to that, we're in the European Union, which is important. We have an incredibly good skills base here. We have a second-to-none track record of regulatory compliance, which is very important in biopharma, with FDA, EMA, HPRA, etc. Because we've built this industry, we now have this kind of collaborative network, so they work together. It's quite interesting. Even though they compete in the global marketplace, in Ireland they collaborate at the level of the site. They can be effective in terms of being ready for the next wave of investment. What's been reassuring is that the level of reinvestment by companies is significant. MSD, for instance, have just finished building a brand-new biotech manufacturing plant in North Dublin. They already have a chemical plant in Tipperary, vaccine facilities in Carlow, and a biotech plant in Cork. The footprint is growing. It's a success story.

BF: IBEC supports the biopharma and chemicals sectors through its large database of companies and partnerships. BioPharmaChem Ireland (BPCI) recently launched its sixth five-year strategy to continue developing the sector, including calling for a national industrial life sciences strategy. Can you give us an overview of BPCI's current strategy and its specific goals, and what new programs have recently been introduced by the organization and government to this end?

Matt Moran: In our strategy, we obviously prioritize skills and talent, which is very important for our industry. We prioritize the continued growth of all the sub sectors within our industry, which is the API sector or the biotech sector, the finished product sector. What new areas that we're exploring at the moment would be pharma 5.0. Most people are familiar with the concept of factory 4.2 or pharma 4.0. It is digitization. Industry 5.0 involves viewing 4.0 through what we call a human-centric lens. That means you empower the employee as well as deploy technology. Secondly, you also prioritize sustainability as part of your manufacturing footprint. It reflects, in many ways, the twin tracks of the European Commission, which are digitalization and sustainability.

We have a lighthouse project, which was established about over a year ago. Lighthouse is a concept where you're looking at prioritizing an area and making it the lighthouse. It attracts attention from around the world. It was led out by J&J at the time. We have a number of companies that work with us: international API facilities, but also local companies such as Innopharma, which have developed a model for measuring where companies sit on a roadmap, with 5.0 being the ultimate goal. We roadmap them and we're now identifying specific projects they work on together to meet these kinds of goals that have been digital as well as sustainable.

We're looking quite actively at the area of cell and gene therapies and very advanced therapeutics, many of which are going through the clinic at the moment. That's a priority for us. We're also prioritizing what we call our Global Business Services Network. These companies, as well as manufacturing in Ireland, also have fairly significant shared services centers as well. Pfizer, Novartis or Lilli have significant operations and they might concentrate all their treasury operations or HR operations into Ireland. We're also now looking at the potential for them maybe to concentrate the supply chain of autologous cell and gene therapies into Ireland, to manage it out of Ireland. We're trying to integrate our manufacturing footprint with our ability to concentrate activity. It's another play to make Ireland a hub or a center for biopharma.

 

BF: The COVID-19 pandemic had a direct impact on Ireland's life sciences sector. What kind of role did Ireland's biopharma and chemical sectors play in helping to combat the pandemic, and what new opportunities have arisen that are directly related to the crisis?

Matt Moran: We kept the lights on; we kept the entire industry operational right the way through the pandemic. No plant closed, they all stayed operational to supply the needed medicines. We're involved in the supply of components and parts of both the COVID-19 vaccine as well as the COVID-19 therapeutic Paxlovid, which is the Pfizer therapeutic and is actually made in Ireland now. The vaccine itself was manufactured in Belgium, but the Irish facilities also supplied components that went into the vaccine. West Pharma did the stoppers. They also made some of the ingredients. Some of the companies made some of the other components that went into the vaccine. We were very active in that space in advising companies as to how to keep the place open and try to avoid infections spreading within facilities.

BF: Irish SMEs account for around 99.8% of all active enterprises in the country. Although great support systems exist for entrepreneurs in the market, start-ups are experiencing a new wave of challenges, including rising energy prices. What efforts is IBEC making to support SMEs in the biopharma and chemicals sectors, and what new up-and-coming players are we seeing in the market that are making the most waves?

Matt Moran: Start-ups and biopharma are tricky areas because it's so expensive and so risky. We have a platform established in our organization to try and support commercialization of research and support companies. Some good examples of companies follow:

APC (Applied Process Company) located in Cherrywood, South Dublin are a very interesting start-up. They started about seven or eight years ago, and they now employ 400 people. They are a contract development manufacturing organization. They started out in the area of continuous small molecule synthesis, which is the next development for API, and then moved into continuous large molecule or biotech. They've recently established VALE, which is part of the organization which prioritizes cell and gene therapies. They have a research unit for cell & gene and they're currently about to construct a GMP manufacturing facility for this area specifically. They deal a lot with the U.S., doing contract work for US-based companies.

And then another company called Avectas. It is based out in the north. They have a platform technology called Solupor, which is used to support cell and gene manufacturing. There's also company called Poolbeg Pharma, which is spinning out of, again. Luke O'Neill, who's a well-known immunologist in Trinity, has spurred this company. Previously, we had Apzona, and we also had another company called Inflazome. We see that as being the next potential phase for the industry. We are dominated by multinational companies, but it's important to have start-ups. On the medtech side, you see a lot more startup activity in this country.

BF: Ireland houses a world-class R&D ecosystem and is currently ranked 12th in global scientific rankings, in particular in the areas of immunology, pharmacology and materials sciences. At the moment, 25% of all PhD researchers in Ireland are employed in biopharma and chemicals. What kind of major gaps are we seeing in Ireland's human resources and what is the government and BPCI doing to promote training of talent in these sectors?

Matt Moran: Actually, the expert group of future skills needs, which is a government sponsored body, are currently undertaking a review of the sector and they are due to publish a report in quarter one of this year, which will contain analysis of the sector and recommendations for the future. We're working with the government on that. Obviously, the industry is growing very fast. Getting people is harder and harder, and we're always employing more, so there are less people available. In fact, we have a lot of colleagues from overseas that are working in the industry.

The second challenge we see is, as the industry digitizes, you need different skill sets: non-traditional skill sets, and identifying what they are and even how you generate them. Somebody said to me once that 80% of the jobs in 10-years' time don't exist at the moment, so you're trying to gaze into the future.

We're challenged; obviously, victims of our own success. We've grown so much that there are fewer people available. But in BioPharmaChem Ireland, we have an apprenticeship program which we work on with government. It's non-traditional and vocational. In the past, you normally would have employed university graduates to work in the industry. Now the opportunity is for school leavers to work in the industry and acquire their qualification at the same time. This would be very normal in Germany and Switzerland. People often enter the industry that way when they come from school, and they join a company, they're trained within the company and acquire the qualifications. We run those for laboratories. We have a laboratory apprenticeship program. We're now looking at one for operatives.

We also operate what we call a skill net, which is, again, a government initiative, that supports training. It's an industry-led training program. We identify where the skill gaps are and we arrange them for training programs to be delivered to the industry.

BF: There are currently more than 950 American subsidiaries working in Ireland, particularly in biosciences, pharmaceuticals, medical devices, and computing. How significant has the U.S. market been in building up Ireland's knowhow and export capacity over the last few years, and what new opportunities are we seeing in biopharma and chemicals that might be of interest to U.S. investors?

Matt Moran: We're dominated by the U.S. industry in Ireland. Many of the companies that operate here are based there. If you take a list of Irish companies, they're all U.S. companies, essentially. They're all there. As an investment opportunity, Ireland is where they tend to come to manufacture and supply. For the U.S.-based audience, that's the key message. The reverse would be that some startups might attract attention.

BF: You have been director of BPCI since it was established in 1994, over which time you've seen Ireland's life sciences sectors grow exponentially. As director of BPCI, what are your current top three priorities, and what is your vision for the industry in the next five to 10 years?

Matt Moran: I'd split our priorities between what I call the installed base of the industry, which is what we have, and then the potential for the future. For the installed base, the priorities are that it stays competitive, that it keeps growing, and it keeps investing. To that end, the initiatives such as pharma 5.0 support that.

To the future, we look to growing our indigenous base, our locally based, our SMEs startup base. We look to advanced therapeutics and have been engaged in the manufacturing supply of those. Then we also look to expanding our footprint to include all aspects of the industry. It would be global business services, clinical research, and more engagement research as well. We can improve there. That's the future.

BF: Is there anything you'd like to add to the readers of USA Today?

Matt Moran: The take home is that this has been an incredibly successful sector, and it has been very good to Ireland from a U.S. perspective. The connections we have with the States are second to none, and the contribution by the U.S. industry to this industry has been fantastic.