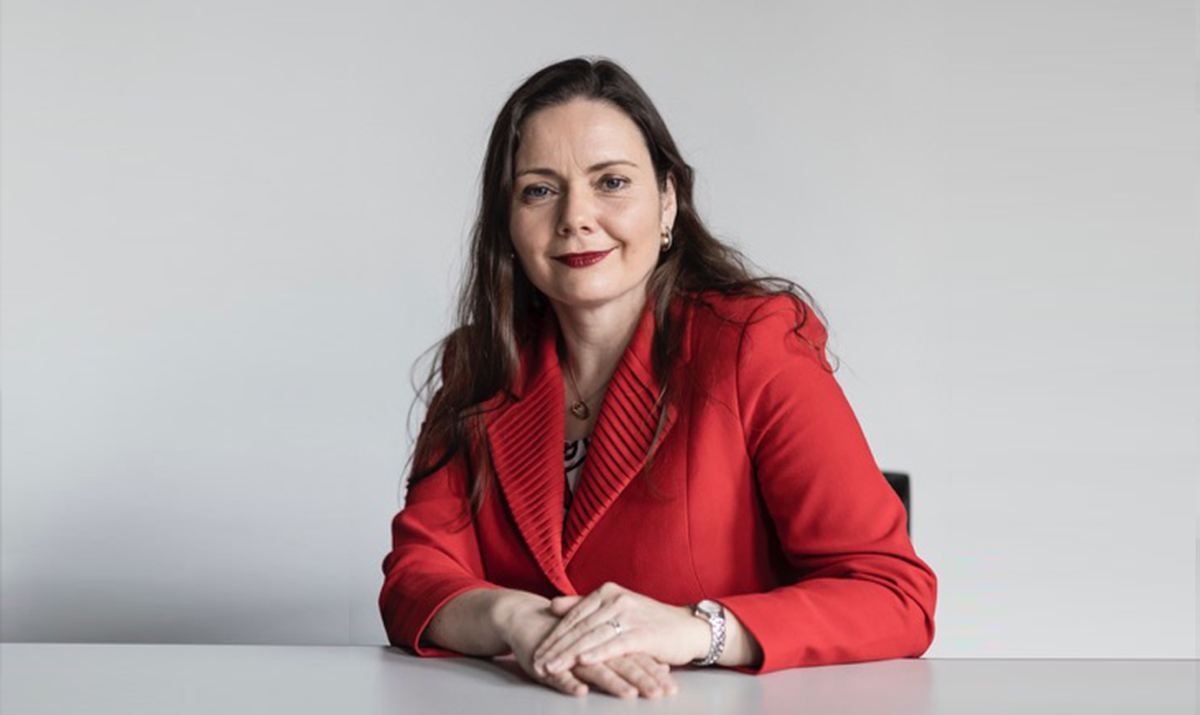 19 Jan

Interview with Patricia Callan, Director of Financial Services Ireland

BF: Ireland's financial services sector has grown considerably since 2008's global financial crisis, and it now contributes around €19.3 billion a year to the country's gross domestic product. To begin this interview, could you explain what factors have been responsible for the sector's rapid growth and how the industry is developing?

Patricia Callan: The financial services sector has been one of Ireland's great success stories. Next year, the country will have been in the European Union (EU) for 50 years and a key to our success is the EU's marketplace of around 500 million people — global banks, insurance companies and so on all need to be located within the EU and the fact that Ireland is English speaking is a very important factor behind many of them choosing to be based here.

Our corporate tax rate has also been beneficial but, more crucially — and certainly in terms of all recent announcements of companies moving here and the expansion of the workforce that we're currently seeing — it's the skills and specialisms that we've developed in Ireland that are helping to grow the sector. We have a very highly educated workforce, with about 111,000 people now employed in the sector, around 56,000 of whom are in international-facing roles.

Another advantage is the Irish government's strategy toward the sector — we are quite unusual in that we have a Minister for Financial Services, while representatives from the government and the industry meet regularly in a joint committee that draws up an action plan for the sector each year. There's a really good, joined-up policy framework and infrastructure, which supports best practices. Our central bank is also well known for being a very strong regulator, which is another factor as companies are looking for good regulation, fairness, transparency and a world-class regulator. There's been a huge amount of work done in strengthening Ireland's banking sector since the financial crisis, which has certainly helped us. In addition, we are seeing a "Brexit bounce" in terms of companies seeking to move back into the EU market by coming to Ireland from the UK, and I think that will continue going forward.

Ireland is just a great place to do business and that's something we're very proud of. Today, 14 of the world's top 15 aircraft leasers, 17 of the top 20 global banks and 11 of the top 15 insurance companies have a presence in Ireland. We are also the third-largest funds domicile worldwide, with €4.1 trillion in assets under administration here, and our life insurance sector administers around €400 billion in assets. We are able to service all these international customers from small Ireland because we developed a strong specialism in financial services back in the 1980s, and we've been growing ever since then.

Going forward, we're trying to be very entrepreneurial in all aspects of financial services. For example, Ireland has a huge technology sector that includes all the tech giants. We're working to nurture that in terms of fintech and into new areas like sustainable finance.

BF: Financial Services Ireland (FSI) represents 155 members across all categories of the sector. Can you give us an overview of the types of services the organization provides to its clients and its current strategy for boosting Ireland's position as a leading financial services hub?

Patricia Callan: FSI is a trade association that is part of Ibec, Ireland's largest lobby and business representative group that contains 39 trade associations covering a wide range of industries. It's a unique structure because, in most markets, all of these organizations are separate, and we benefit greatly from having colleagues from other industries around the table — it's easy for us to talk to Technology Ireland, the Irish Medtech Association and many others.

FSI itself has a board that includes CEOs from all the sector's areas, including funds, insurance, banking, international banking, aircraft leasing, fintech and so on. We make sure that at least 40% of the board are female and that our board members cover all bases in terms of Irish and international companies, Dublin and the other regions of Ireland, and all the financial services sub-sectors.

That board sets our strategy, which is for Ireland to become a top global financial services center. We have five pillars to that strategy and our work mainly revolves around those. We have a regulatory function as well: we're a very heavily regulated industry, and we track legislation and have an input at both the European level and domestically, in terms of consulting with the central bank and government departments. But we're also trying to be on the front foot in terms of driving forward newer areas such as fintech and sustainable finance. Additionally, we are very strong around the whole topic of diversity and recognizing its value for decision making in general.

Above all else, our industry here is very concerned with the broader reputation of financial services. We still feel that, post the global financial crisis, there is a negative narrative around the financial services industry. It's important to note that 15.4% of all Irish graduates currently have a financial services institution as their first employer and a lot of those companies are well-known names. It's a great story and we want to tell that story better, both domestically and internationally.

BF: A recent report by FSI outlined skills gaps in Ireland, in particular in data analytics, machine learning, digital transformation, risk and compliance. What is FSI doing to build up Ireland's workforce?

Patricia Callan: We have a very strong philosophy toward learning and development, and lifelong learning in particular. That is supported by the fact that Ireland has a whole government department dedicated to higher educational skills and there's a lot of industry-led training taking place. So, employers pay a training levy as part of our pay-related social insurance scheme, which goes into subsidizing training and development.

One of the organizations we work through is Skillnet Ireland, which has a budget of €54 million. FSI has a steering group made up of learning and development specialists and our members, who tell us what training programs are needed. Some might be available off the shelf that we can subsidize, but in other cases we will go to universities and other tertiary-level institutes, our members will input their needs, a new program will be designed and we will run it.

For example, we've just launched the world's first course in sustainable finance for compliance professionals. We chose compliance as it's a key focus in our sector and we hope to expand it out to other job functions, because sustainable finance is going to be part of everyone's job in all areas, it won't just be a niche topic going forward. Our apprenticeship program has also been very successful. Ireland has been moving away from just offering apprenticeships in traditional sectors like construction and so you can now start working in financial services straight from school, while studying for degrees, master's and so on part time.

As our financial services sector moves into emerging tech-based areas, our industry is now very much competing with technology, pharma, medtech and other companies, because everyone is after the same talent, with skills in topics like big data, artificial intelligence and so on. Therefore, it's up to us to make people realize that some of the most interesting, cutting-edge work in those fields is happening in financial services. Technology is transforming the whole sector. So FSI's role includes positioning the sector to potential employees, as well as delivering learning development and programs for companies.

BF: As Ireland races to meet its 2050 net-zero target, green investment is on the rise. How has Ireland's financial services sector responded to the country's push to lower carbon emissions, and what is FSI doing to help these efforts?

Patricia Callan: We are rolling out several different initiatives in terms of sustainable finance in order to, for example, make Ireland a center of excellence for skills in this area. In addition, companies are working on creating new service delivery models. For instance, FSI recently facilitated a brainstorming roundtable with the foreign direct investment agency IDA Ireland and 20-30 of our member companies to explore whether Ireland can become an expert hub for carbon-credit trading and what that would require. Having said that, with one-third of all global funds being domiciled here, it's very clear that we're already leading the way in the development of sustainable finance products and services.

Overall, there's a lot of thinking going on across the industry in relation to sustainable finance and our members are fully committed to the idea that Ireland's financial services sector is essential to solving the global climate crisis.

BF: Digitalization of Ireland's banking sector is growing at an enormous rate, as is its fintech sector. How significant is Ireland's fintech sector and in what service areas are its entrepreneurial companies making the most waves?

Patricia Callan: Certainly, fintech is a powerful force, but we're moving away from using the term "fintech" — the digital transformation of the whole financial services industry is where it's at and many of the big innovations there are actually coming from very large players.

We've also seen huge developments in the non-regulated payment space and FSI has been campaigning for a regulatory sandbox within our central bank. Most importantly, because we're such a small country, we're talking about cross-border testing functionality. At the moment, the central bank has an innovation hub and the goal is to take that to the next level in terms of choosing how we want to trial innovative products in a safe environment for consumers within Ireland. There has been progress on this from the central bank, which is getting some great brains involved in the task.

Ireland has always had an excellent startup culture and we are seeing a lot of companies come through in regtech, insurtech and other peripheral areas, as well as the non-regulated payment space. But to get a fully regulated new product through the system is certainly more challenging. You have to be aware that, when you use a typical banking app, for example, possibly 20 small companies have fed into that product — the input of 20 different businesses with great ideas make the whole thing work. It is an ecosystem and it's important to have a regulatory system that can deal with all that innovation with speed and efficiency.

Then there are still some structural issues across the EU  — for example, if you have an IBAN in one EU country, you should be able to open accounts in other countries, but in reality, you can't. We're working to help remove all these barriers to innovation. FSI is very ambitious about fintech in Ireland and is pushing the government in this area. For instance, we've recently set up a fintech joint working group with the government and we're now feeding policy papers into that group to ensure Ireland stands out from other jurisdictions in this area.

BF: You were recently appointed as chair of Ireland's Women in Finance Charter. According to a recent study, women hold 41% of director roles in Irish banks, but the percentage falls to 34% in lower management and executive positions. How important is maintaining diversity in the financial services sector, and what needs to be done to balance the scales and empower more women in leading roles?

Patricia Callan: Certainly, there's huge recognition now that we need diversity, which contributes to better decision making at a very fundamental level. There are many initiatives in place to boost equality and impending legislation coming from the EU in terms of equality within boards. The Women in Finance Charter is an interesting insight into the whole Irish government's approach — it came from the industry working together with government departments and agencies, and agreeing to establish a set of commitments. But we're not just signing a charter: we have Ireland's Economic and Social Research Institute as our data partner and we have to set targets that it will report on publicly in subsequent years.

It's also been a very interesting process because a lot of the companies involved are global. They have global targets, but now they have enforced local targets too. Equally important is that companies' leadership teams are fully behind the charter and they want to communicate to their workforces that they are supporting them. Yes, it's important to have mentoring and learning development programs in place, but it's also vital that there is a cultural awareness within a business that no employee is going to be left behind and people are watching out for them. At entry level, the sector is perfect. However, as in most industries, the further up you go, the harder it gets, particularly, in the business functions and at CEO level.

On the other hand, there are very specialist functions such as math-based roles where you're not going to solve the gender-equality issue in the workplace, you're going to have to go back to schools and make it more interesting for more girls to take those subjects on into university and to want to work in our industry. There are certain functions where you would be lucky to achieve 1% female representation — and that's simply because they're not available. We want to be an attractive industry for women and the charter is an excellent model for us to demonstrate that we're serious about this. It's an industry-led initiative with strong government backing: the minister is very committed to it, as is the Department of Finance and the Department of Enterprise, and we're trying to raise the charter's profile internationally as it's fairly unique.

BF: You've had a really inspiring career representing Ireland's businesses, including in your previous role as the director of the country's Small Firms Association and having joined Ibec as director of Drinks Ireland. As the new director of FSI, how are you enjoying your role, what are your top priorities and what kind of future do you envision for Ireland's financial services sector?

Patricia Callan: It's a very dynamic industry and we're dealing with entrepreneurial, creative and very senior people, which makes it such an interesting job. And we're helping them to achieve goals that they couldn't achieve by themselves.

For me, my priority is restoring the reputation of our sector, making people realize that we employ 111,000 people and one-third of those are outside Dublin in the regions of Ireland. Some financial service companies in Ireland that people have never heard of are doing amazing things that are essential to making all our business and personal lives better, and we need to tell those stories. I also want the sector to remain innovative, cutting edge and competitive with all the other key centers for financial services.

BF: Do you have a final message for the readers of USA Today?

Patricia Callan: One thing I would like to highlight would be Ireland's aircraft leasing specialism, which is very much an Irish-driven financial services sector. The whole concept originated here, it's unique and it's going to be a huge sector in the future.