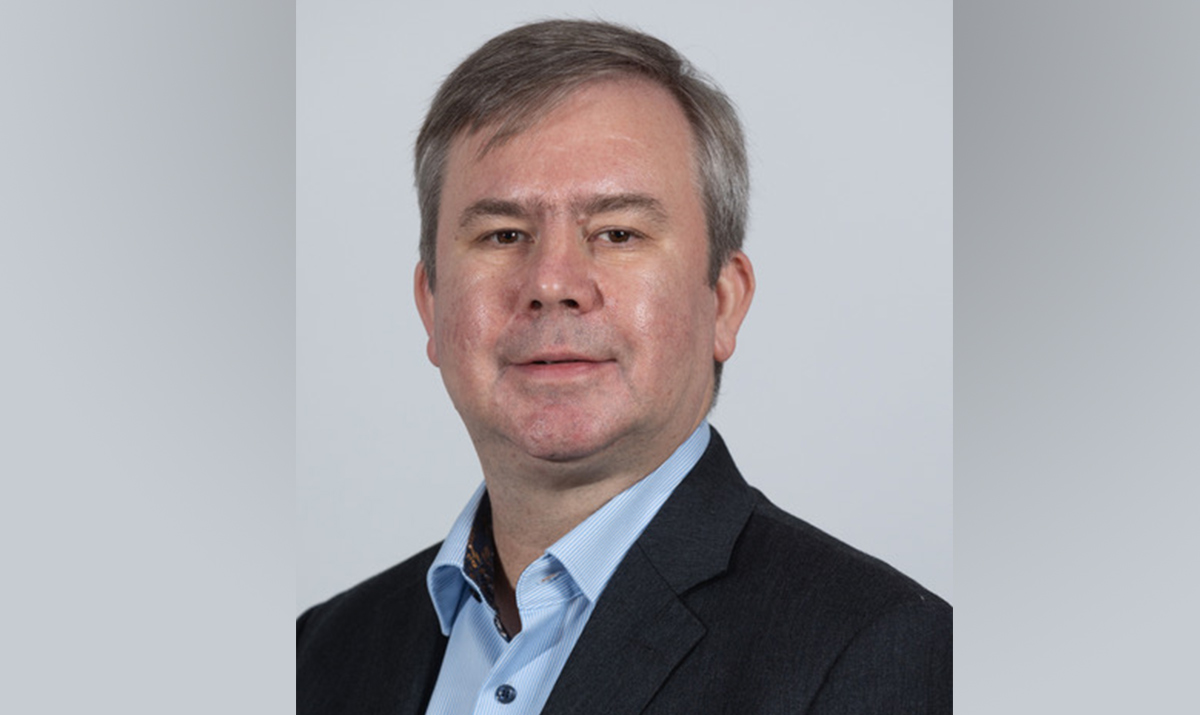 15 Jan

Interview with Paul Downing, General Manager of Hovione, Ireland

BF: Ireland's pharmaceuticals sector is booming. At the moment, 19 out of the top 20 global pharmaceutical and biopharmaceutical companies have a presence in the country. To begin the interview, what are the main factors that make Ireland a great place for pharmaceutical manufacturing?

Paul Downing: First of all, the sector now employs over 42,500 people, so there is a qualified talent base. Every year we see continued investment in the sector. We are the world's third-largest exporter of pharmaceuticals, and we have a good reputation for strong regulatory compliance and quality. Our regulators, the Health and Safety Authority, the Environmental Protection Agency, and the Health Products Regulatory Authority, are seen around the world as some of the leading lights in setting regulatory standards. Companies in Ireland go beyond compliance, which gives them a competitive advantage.

BF: Hovione's Cork site has grown rapidly since it was acquired from Pfizer in 2009. The facility has almost quadrupled its workforce. Can you give our readers an overview of the global company's operations and products? What recent milestones has the Irish segment passed that best showcase its success?

Paul Downing: In terms of the global footprint, we have facilities in New Jersey, the US, here in Ireland, outside Lisbon in Portugal, and Macau in China; all four manufacturing facilities are state of the art with high regulatory compliance. We have a strong R&D platform in Lisbon and in New Jersey. Both of those facilities are able to deliver what we call a 'one-site stop' concept, which means manufacturing the active pharmaceutical ingredient, spray drying it, and converting that to tablets, all within the same site. So, from a client's perspective, it's a one-stop shop. We have a global employee base of nearly 2.500 people. We've been operating for 63 years now, and we've had over 41 regulatory inspections with no product recalls and no warning letters in our entire history. We typically launch three to four new products per year on behalf of our clients that go to pre-approved inspections, which, for a company of our size, is really punching above its weight. We are recognized as a world leader in spray drying from a CDMO perspective.

More locally, here in Cork we began operations here in 2009. Since then, we have quadrupled our assets, client base, sales and employees. Major milestones in recent years include recommissioning Building 2, which had been out of commission before Hovione took over in 2018. We received a business work in Responsibly Mark, and we signed a low-carbon pledge committing to reducing scope-1 and scope-2 greenhouse gas emissions by 50% by 2030. We were one of the first pharmaceutical companies to do that in Ireland. In 2020, Hovione is the sole supplier of Captisol excipient, and this excipient is used in Gilead Remdesivir, so in the Covid response, it was what we would usually make per year across the group, and we had to make that every month. So within four to six months, we'd ramped up capacity, installed assets, hired people, and over the course of the Covid response, before we had the vaccines, we were pleased to be able to treat nearly 7 million patients worldwide. This turned out to be a real accelerator for the company and we were funded and supported by the IDA; we enacted new legislation. It was a very intense time, but it was a call to arms for the sector. It's something we are very proud of because we were able to make a difference and we were all arriving at work with a sense of pride and purpose, which is why we're in this sector to begin with, to be honest.

In 2021, we were one of the eight non-US-based pilot sites for the FDA QMM program and the only one in Ireland. We also achieved ISO 50001 stages in energy management, which was key to reducing our carbon footprint. We started our largest single investment in the Cork site to introduce the new spray dryer, expand chemistry, and create 100 new jobs over the next three years. This gives us an eco-system where large customer projects can come directly to the site. As recently as January 16th to 20th, we had a successful FDA inspection, with no infractions identified. This was the first on-site inspection since Covid, and the same week we were certified in Ireland, Portugal, and the US as a top employer, which speaks to our commitment to people, diversity and inclusion. So, we are very proud.

BF: Ireland houses a world-class R&D ecosystem and is currently ranked 12th in global scientific rankings, particularly in the areas of immunology, pharmacology, and materials sciences. What kind of gaps are we seeing in Ireland's skillsets and what is Hovione doing to train the future leaders of tomorrow?

Paul Downing: We don't see many gaps because we have strong links with academia and industry, and we have agencies like the IDA and Biopharmachem Ireland that create this cluster of capabilities. But what we are doing at Hovione is to access the STEM (science, technology, engineering, and math) students and have formal graduate programs that attract university students into the company. So again, it's quite contemporary. We launched our graduate rotation program just this week, in conjunction with the Irish Management Institute. This is an 18-month graduate program where graduates come in and spend six months in production, six months in engineering, three months in quality, and three months in safety, to really get their capabilities there and then grow their careers in the area they would like. We have created a processed R&D organization where we are working with some of the academic institutions here to sponsor Ph.D. students and get post-docs in to help drive the R&D. Of course, the demographics are important to creating a diverse and inclusive working environment, which we have, and which was certified as part of our top employer certification, among some of the other accreditations we have. We are also trying to show the Irish entity off as an entry point to go and work in New Jersey and Portugal in our research labs. A lot of people in Ireland at that age will want to travel, so instead of them leaving the organization, we can offer them opportunities elsewhere in our global organization. For example, travel to the US and get a job in our New Jersey site, which shows the truly global nature of the organization.

BF: The digital revolution has changed all facets of business, in particular manufacturing. What kind of new digital tools is the company implementing in its operations and how have they impacted the company's efficiencies?

Paul Downing: One example of the new tool is the electronic laboratory notebook (ELN), which is a digitalization of core activities in R&D and the QC Laboratories. That drives efficiency and standardization. We have other global initiatives, including a global plant data management system, which is a central hub of all our data on trends and information and allows us to analyze and share data. We've started the adoption of a manufacturing execution system (MES) and automating electronic batch records. That's the kind of journey we're on. Here in Ireland, there are lots of advocates for Industry 5.0. We're watching that brief to see how it evolves and whether we can tap into that as well.

BF: Ireland has set a goal to have net-zero carbon emissions by 2050, which it is doing in a sector-by-sector strategy. How is Hovione contributing to lowering Ireland's carbon footprint, and how important is sustainability to the company's ethos?

Paul Downing: We were B-certified in 2017, and we sign up to EcoVadis, Responsible Care; we're a key member of Business in the Community Ireland, and all the engineering projects that we do are in line with EXCEED (excellence in energy efficiency), which are supported by SEAI. And I mentioned ISO 50001, which is very good. We have the site running on green electricity. Also, there are simple things like using LED lighting and other energy-saving innovations. As well as working sustainably, we also educate the community about what they can do and support them in that. You'll see electric car charging points as well. We're investigating whether we can go further with solar panels and other renewable energy sources, as this is a very energy-intensive industry.

BF: Hovione now has an impressive international footprint, with FDA-approved facilities in the US, Portugal, China, and Ireland. The company also has sales offices in India and Japan. How significant of a market is the US in terms of exports of Hovione's international reach, and how much does the company rely on its US operations for R&D and building know-how?

Paul Downing: The US is our biggest market, so it's important that the sites have a positive relationship with the FDA. Our site in New Jersey has been there since 2002 and is a vital footprint within our organization. There are also expansion projects ongoing in New Jersey to enlarge our US footprint and expand into the one-site stop situation. We've had staff rotate through our US operation in New Jersey and bring that knowledge back to the company.

You have been successfully leading Hovione as general manager for more than eight years now. In that time, you've seen Ireland's pharmaceuticals sector grow rapidly and overcome many challenges. As general manager, what are your current top three priorities, and what is your vision for the company in the next five to ten years?

Paul Downing: We continue to strive for a safety-first, quality-always culture. We have to run a sustainable operation, not just in business and staff but also in terms of reducing carbon footprint. Finally, we want to continue to deliver our expansion plans, which will allow us to be an employer of choice in Ireland.

BF: Do you have a final message to the readers of USA Today?

Paul Downing: I'd like to mention three things. Firstly, we are an expert organization with capabilities in technology transfer and new product introductions, which is at the core of everything we do. We're a progressive company and we go above and beyond compliance; we want to learn and give our customers more. Customer satisfaction is at the heart of everything we do through several layers. Our tagline is "In it for life." This is a strong commitment to the industry, to our patients, to our employees, and to our clients.