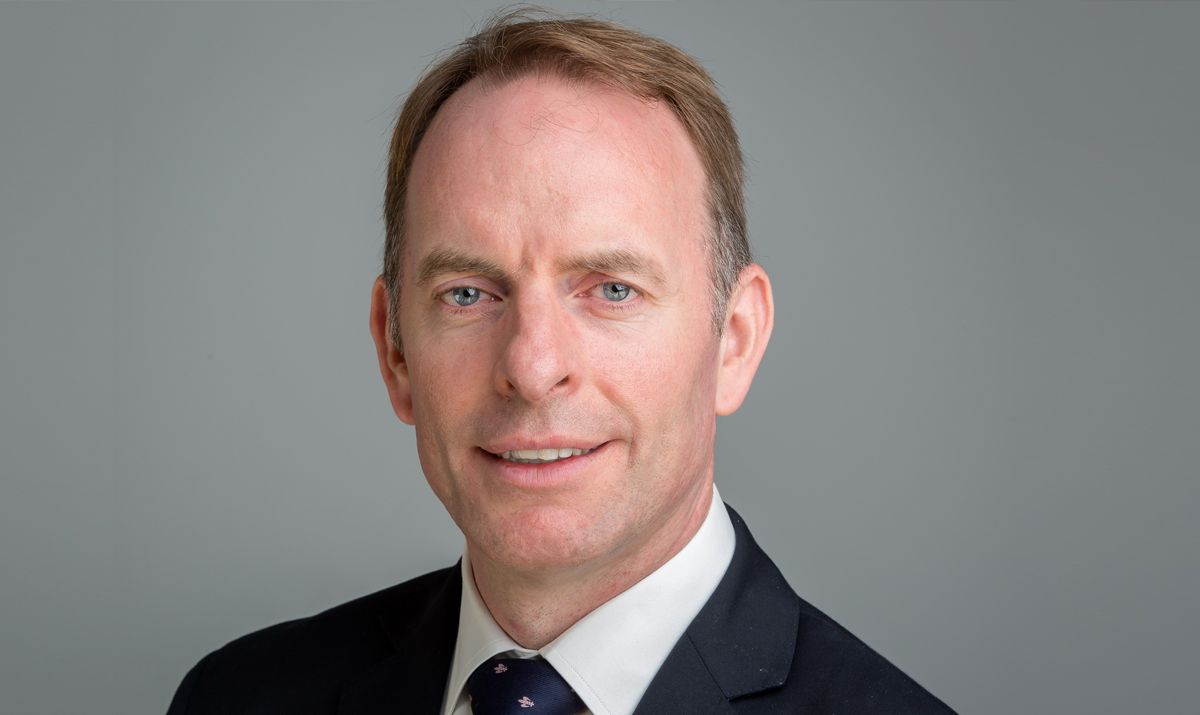 19 Jan

Interview with Paul Healy, CEO of Skillnet Ireland

BF: One of Ireland's greatest strengths is its extremely competitive talent pool. The country ranked third in the highest level of education among OECD members in 2022 and has continued to invest heavily in training its citizens for the last decade. To begin the interview, what specific areas does Ireland excel at in terms of education and training, and how does it compare to other markets in the region and beyond?

Paul Healy: A highly skilled workforce takes on an added significance when it comes to Ireland because we compete to a large extent on the basis of our talent and our people. It's our human capital that gives us our competitive edge. As the government agency responsible for workforce development, we will support 22,000 businesses this year through enterprise-led upskilling. Our primary job is to ensure that Irish companies have the talent they need to thrive. At the same time, we support workers with their career mobility, creating new career opportunities through upskilling. In Ireland we pride ourselves on our highly skilled and talented workforce, and there is hard evidence supporting this. Ireland is ranked second in Europe in terms of population under 35 with a primary degree. Our labor market productivity is right at the top globally. We are also toward the top of the European rankings for digital capabilities. All of this has been achieved through a pro-enterprise framework, finessed over 60 years, that places talent center stage. But there are the less tangible strengths, measures like relationship capabilities, communication capabilities, and the open culture collaboration that pervades here on the island. And, of course, our thriving diaspora and the international goodwill that Ireland has built. Taken together, this is an incredibly powerful asset. We are not only focused on keeping it that way but on taking these strengths to the next level and all the possibilities that brings.

BF: Skillnet Ireland has grown rapidly since it was established in 1999. It supports more than 22,500 businesses and provides training for 86,500 trainees. Before we move into the organization's various strategies and initiatives, can you give our readers an overview of Skillnet Ireland's operations in Ireland? What services does it provide to the local community?

Paul Healy: At Skillnet Ireland we are defined by our industry-led ethos. Through our 72 Skillnet Business Networks covering each industry sector and region in Ireland, we engage directly with companies on the ground with their talent needs. We recognize that companies and the owners of companies are adept at anticipating where the next shift is going to come from. Whether that is digitalization, the sustainability agenda, new regulation or new market opportunities, generally speaking companies will have the finger on the pulse. Based on these needs we facilitate the design, development and delivery of upskilling on a cost-sharing basis with companies. In practice this means programs are tailored specifically to what companies want and are driven by market need. Our other job is to ensure that all responses we support are aligned to what the government wants to achieve in terms of skills and workforce policy. whether that is boosting digital skills, making the very best of emerging tech, or ensuring that we deliver the new jobs needed for the green transition, or that multinational companies based here prosper and thrive through the availability of talent; not forgetting, too, our small firms, our homegrown SMEs that are the backbone of our economy. We help ensure that they have access to skilled workers so they can compete and be productive, innovative workplaces.

BF: Skillnet is currently working under its 2021-2025 strategy. What are the main goals the organization wants to reach before 2025, and what more needs to be done for it to reach them?

Paul Healy: We have set out an ambitious strategy with the encouragement of government and industry. We enjoy great levels of buy-in from companies for our programs, and government too has supported us through increases in our funding, particularly over the last four or five years. There is a recognition by government that we have an agency with deep roots in industry that is engaging with companies on a day-to-day basis and making a difference on the ground.

Stepping back, we can see that the pandemic acted as a catalyst for digitalization. It accelerated the pace at which new technologies are developed and how companies take on new tech. Down the ages that has always had two effects. New technology unleashes growth and innovation but also disrupts jobs: some jobs are changed and some jobs are lost. So what unites the possibilities of the upside and mitigates the downside? The answer of course is upskilling, that is, preparing people to make the most of new technological opportunities through training, but to ensure also that no one is left behind. An example is the work we do with Thermo King, which has had a presence in Ireland for over 50 years.  The sector is dealing with a major shift towards automated manufacturing and robotics, or indeed cobotics, where robots and humans work together. We are looking at this not as a risk but as an opportunity, working with the operatives on the production lines to help them pivot to robotic engineers. We are doing this in partnership with Atlantic Technological University, who have worked brilliantly with industry to co-create new programs in robotics and cobotics. The approach opens new career paths for operatives, but it also means that the Thermo King site in Ireland it super competitive and attractive for new investment. In fact, it is now a European advanced manufacturing hub. This is about putting the right scaffolding around talent, not sitting by and letting the disruption take control, but wading into the disruption, seizing the upside, managing the downside, and making sure we get a great outcome for both the firm and the worker.

BF: Supporting SMEs is another large focus of Skillnet. You launched The Innovation Exchange at the beginning of 2022 to scale up startups by collaborating with Ireland's larger multinationals. How do you assess the level of support entrepreneurs receive in the Irish market, and what programs are Skillnet running to advance in the name of supporting SMEs?

Paul Healy: SMEs are the backbone of our economy. They are the biggest source of private sector employment and hugely important in our regions and locally traded sector. We have looked at how we can make the greatest contribution and support SMEs in the best possible way. Our approach is to target the owners and managers of SMEs and help them be more innovative, help their firms be more productive and help create a SME workplace that is threaded with upskilling and development opportunities for staff. Relative to other countries, Ireland has a considerable presence of large corporations, many of which are international that we've worked hard to attract and grow. We are interested in knitting together our homegrown SMEs and the larger corporations. We created a marketplace for large corporations to talk about their business needs (be it digital, customer experience, sustainability) and for smaller firms to come in and say: 'yes, we can help you on that journey.' We call it the Innovation Exchange and, since it was launched, we have seen tremendous collaborations and, indeed, deals have gone to contract stage; contracts won by small firms supporting multinationals in a way that they could not have done before. So in summary, we are providing a forum and a marketplace, but, importantly too, we are providing ambitious small firm owners with the training, experience and confidence to successfully win business from large corporations.

BF: Ireland's tech sector has grown significantly. Ireland is now the second-largest exporter of ICT and IT services in the world and the second-largest exporter of MedTech products in Europe. What factors have led to Ireland having such a strong talent base in tech, and what is Skillnet doing to ensure the sector continues to have the skills it needs as it rapidly transforms?

Paul Healy: Life sciences and tech sectors are constantly evolving fields. New technologies are released, there are new regulations to adopt. This means the skills system must be capable of not just responding but of 'seeing around the corner' and anticipating the next shift. And that's where the Skillnet Ireland industry-led model comes to the fore.

For example, going back a number of years companies were telling us that a major disruption of the tech sector was about to happen driven by AI. We asked: 'What is the best way for Ireland to be ready for this shift? How will we best compete for new AI projects and investment?'  We targeted the development of a postgraduate level program on a national scale. This was a complex task because AI is an ever-shifting discipline that needs deep engagement with companies, industry practitioners and academics. Through our industry network we brought together tech companies and the university sector to develop learning pathways. With Skillnet Ireland development funding, they ideated around the challenge and from that process created Ireland's National Master's program in artificial intelligence, now delivered by Maynooth University, University of Galway and Dublin City University. The National Master's program has given Ireland a talent edge as we're now producing AI graduate numbers at scale with one of the highest possible levels of qualification. For a small country this is quite an intense intervention, and we are seeing companies opting to bring their AI investment to Ireland because they know the talent pool is available.

BF: The agency is also concentrating on filling in gaps in talent in Ireland's green-linked industries, including launching a center for green finance with Sustainable Finance Ireland and introducing Green Tech Skillnet to train future talent in the renewables sector. What kind of potential do Ireland's green-linked sectors have, and what programs are Skillnet running to advance the move toward net-zero emissions?

Paul Healy: I'll start by commending the government on our Climate Action Plan, which is hugely ambitious in terms of its scope and the scale of resources that the state is already mobilizing. One example is the Offshore Wind Project which is a major cross-government strategy. Ireland's territorial waters are about eight times the size of the island itself and we want to harness its full potential for wind energy generation. Skillnet Ireland, and our partners Wind Energy Ireland, are deeply engaged with this project in preparation for a major uplift in upskilling for offshore wind.

Turning to the skills dimension of climate action. Sometimes we default to retrofit skills or wind turbine technicians, waste management experts and so on, which are all extremely important. But there's a much broader skills dimension to the green transition. LinkedIn have identified a breadth of green skills spanning transportation, logistics, real estate, fashion and manufacturing.  So a massive program of upskilling and reskilling is happening. For instance, the government of Ireland has set out an ambition that Ireland will become a global leader in climate finance, a journey that is largely contingent on talent. Climate finance is at the very apex of the transformation that is underway across the global financial system to enable the green transition. This year Ireland will open the world's first International Sustainable Finance Centre of Excellence, developed by Sustainable Finance Ireland in partnership with Skillnet Ireland and the United Nations Development Program. It will establish Ireland as a global skills hub for climate finance, attracting increased investment and creating new employment opportunities.

BF: You've headed Skillnet Ireland since 2016 and have successfully led the agency through an interesting time for both education and business. Previously you worked in executive positions in development, HR, and finance. Coming into your seventh year as CEO, what are your top three priorities, and what vision do you have for Skillnet in the next three to five years?

Paul Healy: The government recently assigned responsibility to Skillnet Ireland to lead the workforce development agenda for the state, with a particular focus on the SME sector. It's a great privilege to be given that responsibility, and the number one priority for us now is implementing the new mandate and supporting the SME sector to the highest possible standard. The second priority is drawing together the additional resources and investment that we will need to spearhead workforce development and broaden our support to companies. The third aspect is working out how we will build additional scale across the organization, and that means yet deeper engagement with industry and with the training and education sector.

BF: What is your final message to the readers of USA Today?

Paul Healy: Ireland's competitive advantage has always come from our people, the enduring ability of the Irish people to be creative, to embrace education, to be adaptable, collaborative, commercially savvy and outward looking. These are traits that appeal to a global audience of investors.  They look to Ireland and say, 'If I locate in this country, I know I will get access to leading-edge talent in an English-speaking country and EU member state that is pro-business, that makes a big investment in its people and public services, and that is defined by decades of political stability, internationalism and sensible policy.' Skillnet Ireland is proud to be part of that story and we look forward to supporting every company that chooses Ireland as their destination. We are here to help.