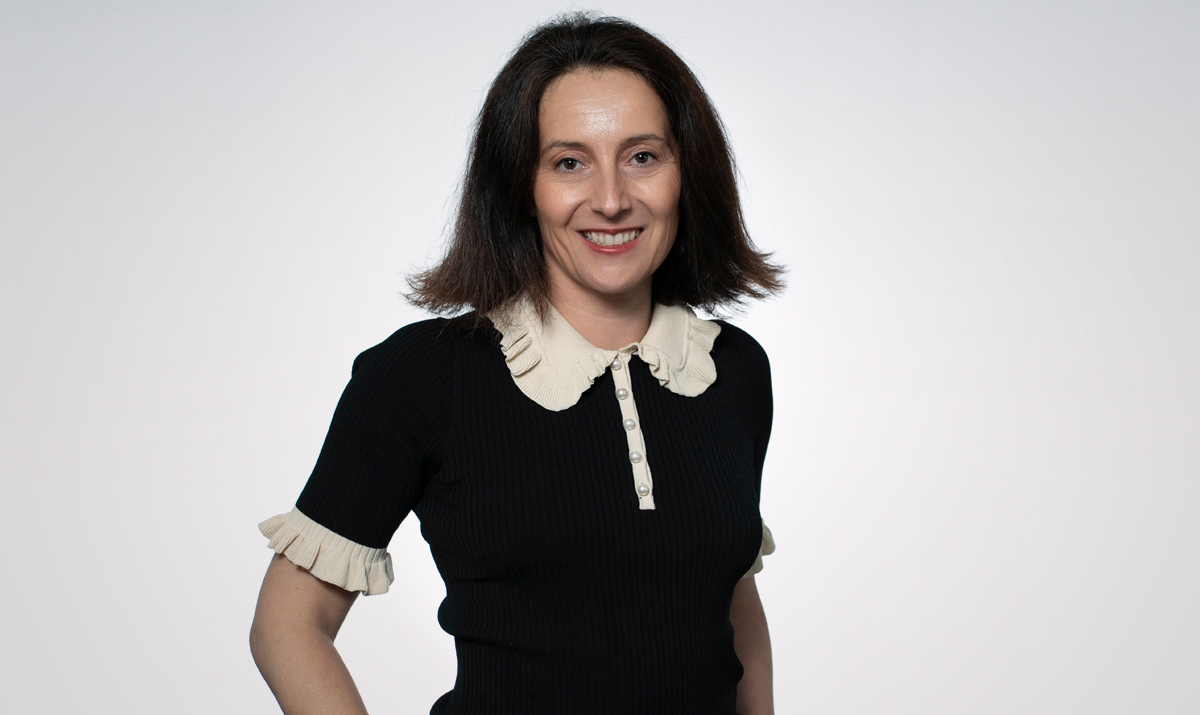 09 Jan

Interview with Stella Clarke, Chief Strategy and Marketing Officer of Fenergo, Ireland

BF: Ireland's fintech sector is moving quickly as players join the market. Mastercard recently set out to build its European Technology Hub in Dublin. Similarly, Stripe decided to set up a base here to launch its global products. What do you think are the main factors for Ireland being such an attractive market for fintech companies and how does it differentiate from other global markets?

 Stella Clarke: Dublin is at the crossroads of different worlds. It's bringing together financial institutions with banks, asset managers, insurance and technology. Dublin has been a European hub for a long time for big tech companies like Microsoft and Meta. There's a conjunction of domain expertise and a tech background. There's also a real dynamism about Ireland that is attracting talents from across Europe

BF: Since Fenergo was established in 2009 it hasn't slowed down. The company has consecutively pushed new products on the market, including its latest FinCrime Risk platform, Smart Review and a new offering to determine ESG credentials. What flagship technologies has Fenergo recently introduced and what benefits do these give to the clients?

Stella Clarke: Our mission is to help financial institutions do business safely and more sustainably. We help them to get the right insight and understanding of who they're doing business with at any point in real time. We're also able to help them better understand any change in risk profile. The key leading product we first brought to market was our flagship client life cycle management solution which is now available as software as a service (SaaS). It integrates all the ingredients necessary from a compliance perspective to onboard a corporate client and understand their potential risk, including its financial crime exposure. We recently added ESG in advance to new regulations coming to Europe, namely SFDR and the EU taxonomy. We've also been working on the next generation of KYC, which is a critical process that's mandatory for banks. It's existed for 50 years and was first mandated by the US government in 1973 with the enactment of the Bank Secrecy Act. It has become core to how banks need to do business. This process is very time-consuming and requires multiple inputs from different parties. We're bringing the ability to do that more effectively in real-time through automation. This means leveraging multiple external data sources and new technology like AI and machine learning to make it automated and relevant.

BF: The company officially became a unicorn in 2021 by being acquired by two private equity firms. Previously, it was announced Fenergo was acquiring Amsterdam-based Sentinels. Can you give us an overview of the latest key milestones the company has passed in the last few years and how these changes stand to benefit the company in the long-term?

Stella Clarke: We were acquired 18 months ago by private equity firms Bridgepoint and Astorg. This helped us grow and drive investment on our SaaS CLM solution. We already had a global presence, but we're doubling down on that presence in the Middle East, Africa, Japan and Latin America. We're getting to the heart of a real global expansion. We were also able to realize our vision, which was to bring together the onboarding of clients with transaction monitoring following our acquisition of Sentinels last April. We're now able to assist banks with understanding their customers throughout their lifecycle in real time. This allows them to monitor how clients behave on a daily basis, and that it is in line with their business intent and risk profile. Bringing the two together hasn't traditionally been done and it's game changing.

BF: According to a recent report by Fenergo, more than half of global banks are spending up to $30 million for onboarding through client reviews. Can you tell us about the niche Fenergo fills in terms of the need for KYC, CLM and AML services? Why do financial service companies now require these platforms?

Stella Clarke: It's mandatory, so it's a key regulation you need to be compliant with. Otherwise, it will lead to fines or potentially even stricter action from regulators. However, it's very expensive and it takes time, people and data; it's become more complex. For example, the largest clients that banks deal with, like multinational corporates or other financial institutions, operate in many countries and across multiple banking services. Their ownership structure is very complex, and you get all this information and understand the profile of this type of client and the risks involved. The service that we provide is giving banks insights and understanding in real time while solving their most critical problems. It's so exciting, inspirational and technologically advanced.

BF: Before the recent acquisition, Fenergo was fully owned by a New-York-based venture capital company. What does the US market represent for Fenergo and how could the strong Ireland-US connection in both FDI and R&D help push the company further?

Stella Clarke: The US is an important market for us and one we've successfully penetrated. It's where we see huge potential for revenue growth in the next three years. We're Irish, so we understand the US and they understand us. We're trying to leverage what we've built over the last decade and double down on it to penetrate more on commercial and regional banks.

BF: Fenergo's clients include UK insurance company Aviva and major European banks such as Santander. Given the need, what's Fenergo's current global footprint and what major markets is the company focusing on to its drive its expansion?

 Stella Clarke: We're investing in the US market. We're present from Asia, Australia to Canada going through the Middle East, Europe, and the Nordic countries. We're trying to open up Latam, which is also a big market for us. Next on our agenda is further growth in Japan and expansion into Korea.

BF: You stepped into your current role in 2021 after being Chief Marketing Officer at Murex. You bring with you a wealth of experience, including co-founding Crowdradar in 2014. As the new Chief Strategy and Marketing Officer for Fenergo, what are your current top three priorities and what kind of vision do you have for the company in the next five to ten years?

 Stella Clarke: My key priority is to make our vision a reality, bringing all these different pieces of technology together to achieve our objective of getting this deep understanding to our clients. It's a mix of organic growth and how we develop and how I work with our chief product officer to bring our product together to deliver the best we can. It's also about identifying critical partnerships and acquisitions to make sure that we have all the pieces of the puzzle. We need to achieve our mission and for this we rely on our teams. Our people are our most valuable asset. We have fantastic human capital at Fenergo. They're young, very enthusiastic and diverse. It's also about how we expand globally while keeping the essence of the Fenergo culture.

BF: What's your final message for our American audience?

Stella Clarke: We're a technology company and I'm super proud of working on SaaS, a fully cloud native product powered by AWS, an American company. It's really exciting to be able to leverage the capability and the tech that we have.