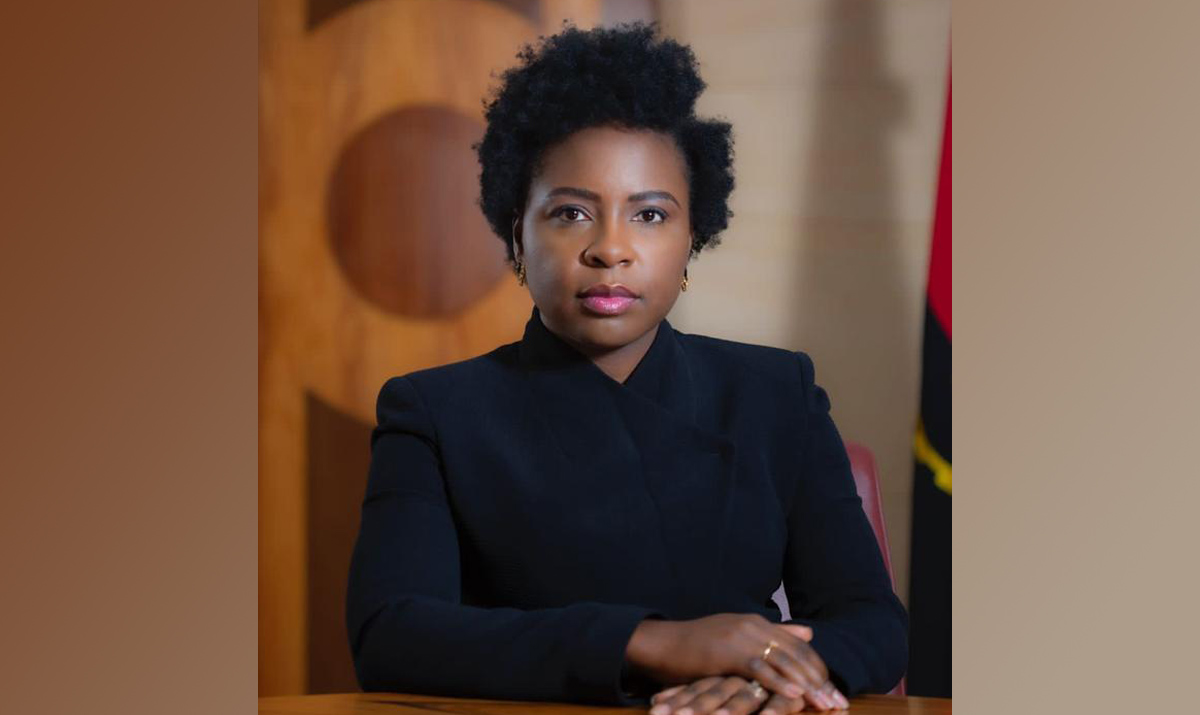 06 Dec

Interview with Vera Esperança dos Santos Daves de Sousa, Minister of Finance, Republic of Angola

BF: Could you give us an insight into Angola's economic targets for the year 2022 and for the year 2023?

MINISTER: We are seeing the first strong signs of recovery. Of course, we still to be committed to the diversification of the economy and we want to see much more coming and seek of creating jobs, but since the end of 2021 we are already seeing the sight of hope — a slight growth of 0.7% — and we are expecting that 2022 will have a stronger growth compared with 2021's of 2.7%. With the non-oil sector contributing more, around 3% to 3.2% of growth, and the oil sector in the recent years After a recession, finally, we expect to the oil sector growing 2% in 2022. So, this will give us a GDP growing 2.7%. We already had signs of that growth in the first and second quarters. In the first quarter, on a year-on-year basis, we grew 2.8%, and in the second quarter, 3.6% on a year-on-year basis. So, we are seeing that coming. Hopefully, we will end the year with a prediction that is slightly better than we predicted when we closed it. This gives us extra motivation to keep up with the plans of making the economy grow. For 2023, we are expecting 3.4% growth. In this case, with the oil and gas industry, we will keep pushing for more, because our population used to grow annually around this, so we need more than that to compensate for the growth of the population. About other fiscal indicators, we are seeing good performance coming from the ratio of GDP. As you recall, we are coming from 133% of the ratio GDP in 2020. We dropped to 83% in 2021, and, now in 2022, we are talking about 66% of that GDP ratio. So, we are reaching the point that we established in our sustainability law that we designed with the IMF: to establish that target for 2025 which we are now reaching.

So, I think it's, without false modesty, quite remarkable. It's a combination of different factors: the nominal GDP, the exchange rate that's helping us with that, but also a more conservative approach regarding hiring new financial lines. We have been more conservative: trying to reduce costs, trying to be very conscious about our choices. A ratio that GDP is also performing well: we are expecting in 2023, to reach around 60%, so it's also quite good. We expect this year to have a surplus. We will fight to have a surplus next year. We will keep moving. On the monetary and exchange rate side, the central bank now is independent. This mandate is to work on price stability, so they are totally committed to that, and we are seeing the results: inflation is coming down. We are now seeing inflation performing less than 17%, and they will fight to put it back to one digit in the upcoming year. The exchange rate is not an official regime depending on demand and supply, and we are putting energy into structural measures, to have more products and services that allow us to export and have access to our currency, to have more stable markets. Because the market now determines the prices of the exchange rate.

 

BF: Can we have a word of the budget priorities and financing needs?

MINISTER: I don't have the figures on top of my mind, but I can tell you the priorities. We are still committed to creating the proper conditions for the private sector to come and help us, to create a dynamic in the economy, to create jobs, and to see more sources of income. What I'm saying, is that we want to create the conditions and infrastructures. It will still be committed to creating strong infrastructures in terms of access to electricity, access to water, roads, and parts of the country where we have the potential for agriculture, and tourism. We want to put roads there, bridges, railways and to create the conditions for the private sector to organize the business and to have free movement of people, goods and services. The social sector is also a key priority in terms of education: for us to have more children within the system. We still have a lot of children out of the system. And, also, to modernize our high school institutions. We want libraries, and labs, we want to make them more professional and more sophisticated, and also to create more technical courses, because we don't want the private sector to comment on not having local professionals to address their needs, like plumbers, mechanics and bartenders. We need more initiatives of professional courses, to make people ready to be part of the growth, be part of the process of creating new business. Also, being entrepreneurs is also something that we want to address through education.

And health. We are building a lot of big hospitals, and the next step is to look at the base, to look at the small municipalities, the small centers, and the needs they have in terms of equipment and how good are we performing in terms of the management of those small centers. So, we started from the big hospitals: to reduce the pressure from the big ones that we had, people on the halls and kills, and now we want to go deep, to go closer to the citizens. It will be the next step to the health sector. So, education, health, infrastructure, and financial support through resources that we can mobilize from our partners to put at the disposal of the private sector. We want to capitalize on our Angola Development Bank, to make it strong enough to give financing for the local investors, but we also want to attract some interest from multilateral and bilateral financial institutions, to come with private investors that want to invest in Angola, to make them available to private investors that want to come. That's our vision for the upcoming five years, and we expect, year by year, to go and pursue that vision.

BF: What are the most important reforms done and in the pipeline?

MINISTER: I think we should be proud of refunding our fiscal system in terms of creating new instruments, like the introduction of Dat, and the special consumption tax, making our fiscal administration more digital. We also made the income tax more progressive, ensuring that we reduced the charge at the base and increased it at more high income. So it's something that we are also proud of implementing. At the expenditure side, we are also proud of working hard on the procurement process with the electronic tenders now being implemented. We have more public institutions organizing tenders to acquire medicine and services and be open even from international suppliers. So, we are seeing very interesting savings coming from those processes that are more open, so we can choose goods with quality but at a better price. And we want to keep pushing for more and more institutions to use that window of electronic tenders. The procurement law itself was revised to make it more flexible, but more strict and more flexible, and to manage that balance, to make sure that on the expenditure side we still committed to quality. On the exchange rate, on the forex market, the used reforms were moved from a pegged system to a fluid one. It was painful at the beginning, but now we are collecting the advantage of having those because we are protecting our international users, and we are addressing the local production needs, because now with the fair price, the local producers can compete on more fair terms with importers. We had in the past, subsidized prices to buy hard currency, so it was an unfair term for who wanted to produce locally and wanted to export. Now we have more friendly terms for people that are acting in Angola, that want to produce here, add value here, and export. It was a huge reform.

In the banking system, we are seeing the central bank being more aligned to the international standards. We saw a lot of banks being restructured and the central bank decided to cancel the permission of the license. We saw four banks being closed. We are seeing also the banking system being organized. During that mandate, from the capital markets side, we also saw the first operation coming on the corporate bond, so we saw the insurance coming from a bank. We used to have only treasury bonds, but finally we saw one operation with a corporate. Investment funds are also coming and being listed. And two operations on equity, that is also quite interesting in terms of the decision of the state-owned Sonangol Angola to sell its shares to local banks. So they did it through BODIVA, our stock exchange. That was quite remarkable.

And at the insurance side, we are also seeing our supervisor doing the same that the central bank is doing. Some of the insurance companies are now being, better capitalized, others are being suspended, so we hope to see the insurance and patient funds market stronger and ready to address the challenges of development.

And a lot of work in the business environment as well.  We developed a program called SIMPLIFICA, to remove some steps of the process to get access to permits and authorizations, because they wanted to make it more simple. And we keep pushing and making sure that the decision is not only on paper, but that the people working on the ground are fulfilling what we decided to simplify. That is the next step of the challenge, but we keep pushing. And we want to continue working on that front, of improving our business environment, make our fiscal system as friendly as possible without removing, of course, any financial source of income to the state; to continue building up the reputation of the public institution. And we want also to look deeper the subsidies that are still in place: child subsidies, transport subsidies, because we understand that this is a fair way to subsidize those who need to be supported. So, we are looking deep into that, and we want to see how initiatives like KWENDA — that is our cash transfers program that we have with the World Bank — can be enhanced to directly address the problem, giving money to people, and also helping them create a more stable source of income instead of subsidizing everybody. So I think the next challenge will be this one: to see how to address the social protection more efficiently and how to move fast in terms of putting in place infrastructures that the country needs to grow and develop, and how to attract interest to Angola that become specific initiatives for us to address the unemployment rate that is quite high, especially among the youth. So social vulnerability, unemployment, quick growth, and infrastructure building in partnership with the private sector will help us to move fast and will be the challenge of the future.

BF: What about the privatization of SONANGOL, can you tell us a bit more about this process?

MINISTER: We are working. We are still committed to the privatization program. We have, as of now now, 93 assets sold, so we have less than 40 assets to sell, and as soon as they are ready, we move. We are working like this. SONANGOL is under a huge restructuring program and we are seeing the effects being collected, finally. We saw in 2021 the financial report of SONANGOLL: $2bn of profit, more 150% of growth in terms of performance, as compared with 2020. So, we should be proud of it, and we should keep moving, doing whatever is needed to make sure that SONANGOL is ready for a due diligence process. And we'll get the best price of it, because we don't want to move to an IPO before being totally sure that we will get the fair price for SONANGOL. For that to happen, we need to get the house in order, legally, financially, in terms of accountability. So they are shrinking the structure, they are merger some subsidiaries, they are selling non-core assets. After all of this is done, and also some law process that involves them, they will want to recover some assets that were being investigated. Also, after coming to an end of those issues, I think we will be ready to sell a share of SONANGOL. The state will keep control so will sell less than 50%. We haven't decided how much, but it will be less than 50%. And we want to do something like a dual listing, so listing SONANGOL here and listing SONANGOL somewhere in the world, to make sure that we have enough liquidity. We expect SONANGOL to be valuable and probably the local liquidity will not be enough to sell the amount value of the shares that we want to sell.

BF: How would you define the relations between Angola and the US in your experience?

MINISTER: I think they are healthy and growing. We are seeing presidents João Lourenço and Joe Biden often referring to the countries in their speeches; it's a strong sign. The relationship is growing. We are seeing a political commitment to make things happen, so the team needs to go with our president's wishes to make things work closely and even more strongly. We already have had relations for a long time, and are very strong in terms of programs, of leadership. Angola has been trained in the US. We have a strong corporation in terms of AML/CFT, with technical assistance from the US Treasury, and we want to continue working on that avenue. Also, strong work and cooperation through sustainability and that management. On the defense side, we are seeing something being signed by home affairs, we are also seeing engagement be aligned. So, there's a lot happening. About the oil sector, a lot of American companies acting here; core and non-core businesses relating to oil. We are seeing strong signs coming from the food sector and clean energy. We are also have now some strong commitments. There is one operation running on solar energy and much more to come. We want to continue doing our best to stay appealing. More is also happening on the straight private sector relations between US investors and Angola, because, until now, it's a lot of state-to-state relations. I know it's a long way to run, but we are here to build this together with our US partner.

BF: You are the first woman to be appointed the finance minister in Angola and reconfirmed for a second mandate. Do you think your story can inspire other women in Africa and elsewhere? And what is the advice you want to share as a final note?

MINISTER: I recall once we organized an internal activity with a coach, and the coach asked us to write down on a paper what were our main goals, our purpose in life, at a professional level and a private level. It is supposed to be different, with one goal for private life and one goal for professional life. And on that day, I realized that my goal, my purpose that makes me get up each morning, is the same for private and professional. I have that post-it, with me, at my office, and my main purpose in life is to have a positive impact on the lives of others. So, it's not a matter of me, it's a matter of others. Who are the others? My husband, my kids, my mother, my sister and brothers, my colleagues, my leader, and my country. I want to give the better part of me to the people that are surrounding because I understand that, without doing that, why am I living? So, if my trajectory, what I have achieved until now, has even a tiny impact and is a source of inspiration in people's lives, decisions, studies, or seeking something, I am grateful.